Topic: NASA's MAVEN Spacecraft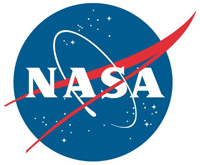 Washington, D.C. – NASA's Mars 2020 Perseverance rover performed its first drive on Mars on March 4th, covering 21.3 feet (6.5 meters) across the Martian landscape.
The drive served as a mobility test that marks just one of many milestones as team members check out and calibrate every system, subsystem, and instrument on Perseverance. Once the rover begins pursuing its science goals, regular commutes extending 656 feet (200 meters) or more are expected.
«Read the rest of this article»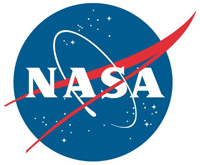 Greenbelt, MD – The Martian moon Phobos orbits through a stream of charged atoms and molecules that flow off the Red Planet's atmosphere, new NASA research shows.
Many of these charged particles, or ions, of oxygen, carbon, nitrogen, and argon, have been escaping Mars for billions of years as the planet has been shedding its atmosphere. Some ions, scientists predict, have been smashing into the surface of Phobos and could be preserved in its uppermost layer, according to a paper published on February 1st in the journal Nature Geoscience.
«Read the rest of this article»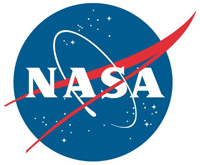 Greenbelt, MD – With a suite of new national and international spacecraft primed to explore the Red Planet after their arrival next month, NASA's MAVEN mission is ready to provide support and continue its study of the Martian atmosphere.
MAVEN launched in November 2013 and entered the Martian atmosphere roughly a year later. Since that time, MAVEN has made fundamental contributions to understanding the history of the Martian atmosphere and climate.
«Read the rest of this article»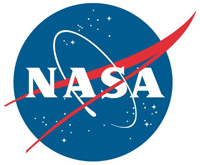 Greenbelt, MD – Vast areas of the Martian night sky pulse in ultraviolet light, according to images from NASA's MAVEN spacecraft. The results are being used to illuminate complex circulation patterns in the Martian atmosphere.
The MAVEN team was surprised to find that the atmosphere pulsed exactly three times per night, and only during Mars' spring and fall. The new data also revealed unexpected waves and spirals over the winter poles, while also confirming the Mars Express spacecraft results that this nightglow was brightest over the winter polar regions.
«Read the rest of this article»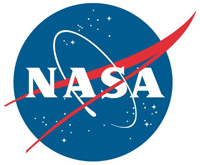 Pasadena, CA – Eight and a half years into its grand tour of the solar system, NASA's Voyager 2 spacecraft was ready for another encounter. It was January 24th, 1986, and soon it would meet the mysterious seventh planet, icy-cold Uranus.
Over the next few hours, Voyager 2 flew within 50,600 miles (81,433 kilometers) of Uranus' cloud tops, collecting data that revealed two new rings, 11 new moons and temperatures below minus 353 degrees Fahrenheit (minus 214 degrees Celsius). The dataset is still the only up-close measurements we have ever made of the planet.
«Read the rest of this article»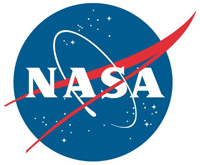 Greenbelt, MD – According to new observations by NASA-funded scientists, a key tracer used to estimate how much atmosphere Mars lost can change depending on the time of day and the surface temperature on the Red Planet.
Previous measurements of this tracer – isotopes of oxygen – have disagreed significantly. An accurate measurement of this tracer is important to estimate how much atmosphere Mars once had before it was lost, which reveals whether Mars could have been habitable and what the conditions might have been like.
«Read the rest of this article»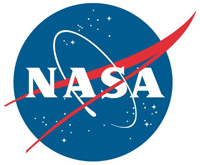 Pasadena, CA – The daily chatter between antennas here on Earth and those on NASA spacecraft at Mars is about to get much quieter for a few weeks.
That's because Mars and Earth will be on opposite sides of the Sun, a period known as Mars solar conjunction. The Sun expels hot, ionized gas from its corona, which extends far into space. During solar conjunction, this gas can interfere with radio signals when engineers try to communicate with spacecraft at Mars, corrupting commands and resulting in unexpected behavior from our deep space explorers.
«Read the rest of this article»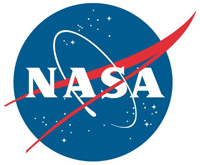 Pasadena, CA – NASA's Mars Reconnaissance Orbiter completed 60,000 loops around the Red Planet at 10:39am PDT (12:39 pm CDT) on Wednesday morning, May 15th, 2019. On average, MRO takes 112 minutes to circle Mars, whipping around at about 2 miles per second (3.4 kilometers per second).
Since entering orbit on March 10th, 2006, the spacecraft has been collecting daily science about the planet's surface and atmosphere, including detailed views with its High Resolution Imaging Science Experiment camera (HiRISE). HiRISE is powerful enough to see surface features the size of a dining room table from 186 miles (300 kilometers) above the surface.
«Read the rest of this article»
NASA's Goddard Space Flight Center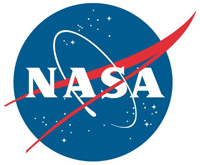 Greenbelt, MD – NASA's 4-year-old atmosphere-sniffing Mars Atmosphere and Volatile Evolution (MAVEN) mission is embarking on a new campaign today to tighten its orbit around Mars.
The operation will reduce the highest point of the MAVEN spacecraft's elliptical orbit from 3,850 to 2,800 miles (6,200 to 4,500 kilometers) above the surface and prepare it to take on additional responsibility as a data-relay satellite for NASA's Mars 2020 rover, which launches next year.
"The MAVEN spacecraft has done a phenomenal job teaching us how Mars lost its atmosphere and providing other important scientific insights on the evolution of the Martian climate," said Jim Watzin, director of NASA's Mars Exploration Program. "Now we're recruiting it to help NASA communicate with our forthcoming Mars rover and its successors."
«Read the rest of this article»
NASA Jet Propulsion Laboratory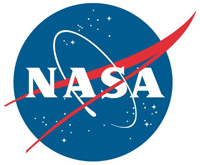 Pasadena, CA – What's the sound of a touchdown on Mars? If you're at NASA's Jet Propulsion Laboratory, it sounds like winning the Super Bowl: cheers, laughter and lots of hollering.
But in the minutes before that, NASA's InSight team will be monitoring the Mars lander's radio signals using a variety of spacecraft – and even radio telescopes here on Earth – to suss out what's happening 91 million miles (146 million km) away.
«Read the rest of this article»