Topic: Native Americans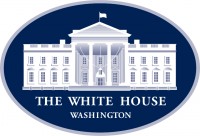 Washington, D.C. – "From Wyoming's Wind River Country to members of Canada's First Nations, the crisis of violence against Indigenous women and girls transcends state and national borders. Here in our own country, presidents of both parties have tried and failed to find lasting solutions," Rose Dunleavy writes in U.S. News & World Report.

"To his credit, President Donald Donald Trump has remained committed to our cause."
«Read the rest of this article»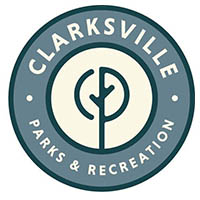 Clarksville, TN – On Friday, October 30th, 2020, prepare yourself for haunting historical tales of woe and terror! Fort Defiance will be hosting their annual Halloween at the Fort from 6:00pm to 8:00pm. The event is recommended for ages 8 and over.
Visitors are invited to gather around the bonfire and enjoy a cup of hot chocolate while listening to local ghost stories.
"Clarksville and the surrounding areas have a rich history of Native Americans, the Civil War, and more," said William Parker, the Historical Interpreter at Fort Defiance.
«Read the rest of this article»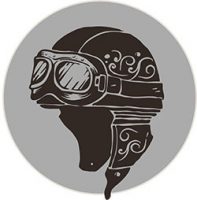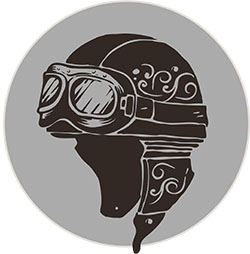 Clarksville, TN – As soon as I started meeting other bikers in Sturgis, who came from all over the country, I quickly learned that everybody comes to this rally for different reasons.
Some came to be with friends that they only saw this time of the year. Others came in groups to have a good time, see all the performers and just let their hair down.
I met many couples who were making their way to the West Coast, where ultimately they were going to ride the Pacific Coast Highway in California.
Me? I came to ride and ride we did.
«Read the rest of this article»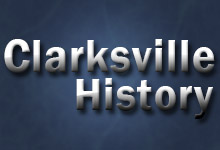 Clarksville, TN – In 1780 a group of 300 daring pioneers decided to journey upon the Tennessee River and the Cumberland River in flatboats and canoes.
The destination for some of them would be present day Montgomery County, upon the Red River at the mouth of Passenger Creek. Yet, in order to arrive at their destination they had to guide their boats through a frontier full of Native Americans determined to attack them.
Why would they attempt such an endeavor which seemed to almost promise violence, deprivation, and other hardships?
«Read the rest of this article»
Clarksville, TN – This past weekend, October 8th and 9th, hundreds of people descended on Port Royal State Park to attend the 19th Annual Intertribal Powwow and 10th Annual Trail of Tears Memorial Walk.
The event kicked off with the Trail of Tears Memorial Walk which symbolizes the return of Native Americans via the trail that took them to the Oklahoma Territories in the 1830s. During that time around 125,000 Native Americans were resettled into Indian territory which is around modern-day Oklahoma.
«Read the rest of this article»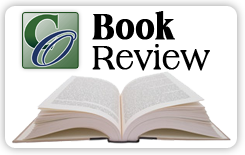 Clarksville, TN – Wildflower Folklore by Laura C. Martin is a book I recently found at a library book sale. It has extensive information about many plants that Southerners have been familiar with for generations.
For instance, kudzu was first introduced to the United States through the Japanese Pavilion during the Philadelphia Centennial Exposition in 1876. The Japanese used kudzu for food, medicine, and as a forage plant. Their intensive land-use practices kept it under control in their country, but we Southerners let it get out of control.
Kudzu was first thought to be a wonder cure for eroded areas here in the South because it would grow quickly even in our red clay. At first, it was grown commercially as a forage plant and was hailed as "King Kudzu."
«Read the rest of this article»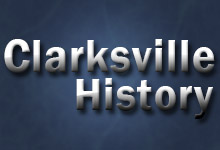 Clarksville, TN – Our lives here in Middle Tennessee are built upon the foundation of those who lived before us. The names of these souls of long ago are sprinkled upon our consciousness as they are now reflected in the names of our counties, cities, and roads: John Montgomery, George Rogers Clark, James Robertson, etc.
They are people who lived the prime of their lives in the late 18th century on the cusp of a new nation, bordering a frontier with a plethora of possibilities. These men are revered and their lives have been boiled down to a thick consistency of stories that all reflect their heroism, bravery, and sometimes larger than life achievements.
In the past there has been a definite vibe that they are only to be portrayed as one dimensional hero type characters and to do otherwise would be akin to blasphemy.
«Read the rest of this article»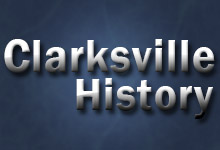 Clarksville, TN – History is a fascinating subject, but unfortunately so many find it be to dry and boring. Yet, it so much more than facts and dates.
It truly comes alive the most when reading the very words of those who lived before us – those priceless journals, letters, and testimonies. It is amazing to be able to peak into their minds and hearts for just a moment and experience with them the joys, the struggles, the hopes, and the pain of the experience of life.
That is what we have with the story of the lives of Valentine Sevier, his family, and community – their own words.
«Read the rest of this article»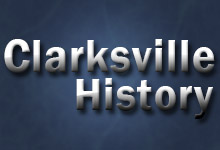 Clarksville, TN – Have you seen the old stone building on Walker Street in the New Providence area? If not, come by and take a look at it some time. This primitive looking building, labeled "Sevier Station", is on the National Register of Historic Places and is touted as the oldest building in Montgomery County, Tennessee.
As you walk around and gaze at the roughhewn limestone quarried from the nearby bluffs, and ponder the old chimney placed oddly in the center of the building, and consider the apparent gun port built into the east side, may you contemplate the ground upon which you are standing.
«Read the rest of this article»
Clarksville, TN – Dunbar Cave State Natural Area has been a State Park since 1973. The cave and its surrounding 110 acres have considerable scenic, natural and historical significance. The entrance offered shelter to prehistoric Native Americans as far back as 10,000 years.
Dunbar Cave State Natural Area will present many nature programs this summer. There are programs for children and adults.
Upcoming events include: Wildflower Hike and Nature Hike!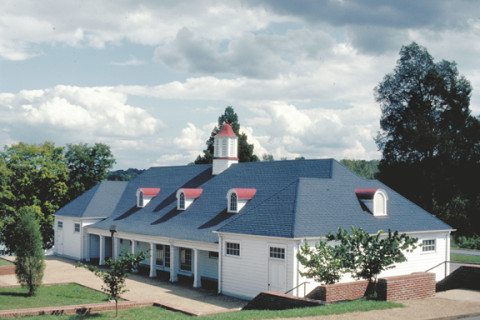 «Read the rest of this article»