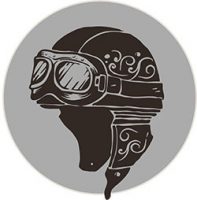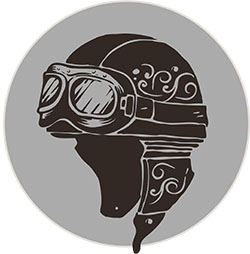 Clarksville, TN – As soon as I started meeting other bikers in Sturgis, who came from all over the country, I quickly learned that everybody comes to this rally for different reasons.
Some came to be with friends that they only saw this time of the year. Others came in groups to have a good time, see all the performers and just let their hair down.
I met many couples who were making their way to the West Coast, where ultimately they were going to ride the Pacific Coast Highway in California.
Me? I came to ride and ride we did.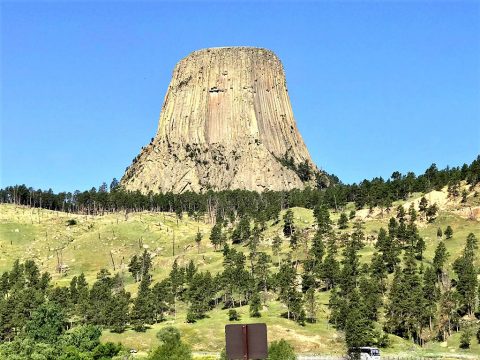 Devils Tower was our first visit on Tuesday. Also known as "Bear Lodge Butte," it's composed of igneous rock rising 1267 feet above the Belle Fourche River.
It stands 867 feet from summit to base and the summit is 5112 feet above sea level. Most of us remember it from the movie, "Close Encounters of the Third Kind" starring Richard Dreyfus.
The name Devil's Tower originated in 1875 during an expedition led by Colonel Richard Irving Dodge, when his interpreter reportedly misinterpreted a native name to mean, "Bad God's Tower."
I've seen so many bikers use this background for their social media profile pictures as proof of their visit. Trust me, it was worth the trip to see it.
Mount Rushmore was next on our agenda.
This massive sculpture in the Black Hills was completed in 1941. Gutzon Borglum and his son, Lincoln, directed the construction of this monument depicting George Washington, Thomas Jefferson, Theodore Roosevelt and Abraham Lincoln.
I learned about it, saw pictures and documentaries about it all my life, but nothing prepares you for driving up to it and seeing it in person. It's almost a surreal experience, and I felt a range of emotions as I stood in awe of this monument to four of the greatest American presidents.
To stand there and imagine what it took to complete such a structure was amazing. Located near Keystone, South Dakota, nearly 3 million tourists from all over the world visit this patriotic site.
The interesting thing about Rushmore is that nobody died during the blasting and carving process, however, some of the workers died of Silicosis, a lung condition, caused by inhaling the dust during the carving process.
We didn't visit the interactive museum, we had many miles to ride before we were done.
Next, it was on to the Crazy Horse Memorial.
This mountain monument, which is still under construction, is located on privately held land in Custer County, South Dakota. When finished, (and probably not in my lifetime), it will depict the Oglala Lakota warrior, Crazy Horse, riding a horse and pointing into the distance. The memorial was commissioned by Henry Standing Bear, a Lakota elder, and is operated by the Crazy Horse Memorial Foundation, which is a non-profit organization.
A visit to the museum revealed many facts about this Native American war leader, who took up arms against the United States Government to fight against encroachments on the territories and way of life of his people. The most famous conflict was the Battle of the Little Bighorn.
Crazy Horse surrendered to U.S Troops in 1877 and was fatally shot by a military guard while resisting imprisonment. It's a beautiful museum and the completed structure will be an amazing tribute to Native Americans and the struggles they lost.
The roads and the scenery we experienced during these days was magnificent. We also rode Iron Mountain Road and Needles Highway.
A visit to Deadwood and Spearfish Canyon was just icing on the cake. While it was incredibly hot, it didn't faze us one bit. We were on an adventure of a lifetime and it was epic!
I could write for days on end about this trip to Sturgis and the surrounding area. We didn't get to do everything there is to do in this part of the country, but I guess that's why you go back again and again.
And I will go back!
I will NEVER forget the week I spent here and the people I met. I will always remember this time with my brothers, Steven, Mike and "Pete." I was blessed to be asked to join them and I would do it all again with this same crew. I just wouldn't let Steven and his GPS lead the way! (Inside joke).
Now it was time for me to move on to the second phase of my journey, Colorado. It was there that not only would the scenery change, but so would the temperature.