Topic: North America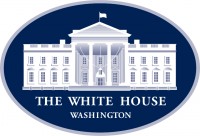 Washington, D.C. – President Donald Trump flew to Michigan Thursday, January 20th, 2020, where he joined workers to celebrate the signing of his new U.S.–Mexico–Canada Agreement (USMCA) and the end of NAFTA.
Dana Incorporated, where the President spoke, perfectly captures America's blue-collar spirit. Based near Detroit, the company employs more than 1,500 workers that help assemble some of the toughest vehicles in the world. Dana Inc., for example, helped invent the iconic U.S. Army Jeep in 1941.
«Read the rest of this article»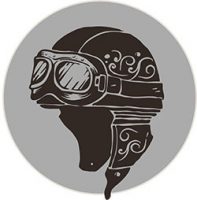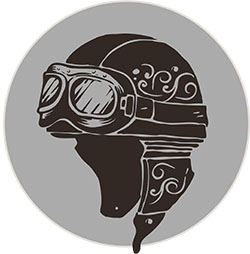 Clarksville, TN – One of the greatest rock-n-roll musicians in the history of music, died last Tuesday. The news was released this past Saturday. Neil Peart, lyricist and drummer for the band Rush, lost his battle with brain cancer.
Diagnosed in 2016, the intensely private musician kept his illness to his immediate family and friends. Until the news this past Saturday of his death, I had NO idea he was fighting this battle.
Neil Peart was also a biker.
If you're a fan of Rush, then you probably know how much Peart loved his motorcycles, and loved the freedom and anonymity that they provide. It was out of tragedy that Peart turned to his bike and continued his passion for them until his death.
«Read the rest of this article»
Austin Peay State University (APSU)

Clarksville, TN – Smartphone photos are fine for most tourists, but when Austin Peay State University (APSU) student Amir Elraheb first experienced the splendor of Madrid, Spain, he pulled out his watercolors to truly capture the city.
"It's sort of like a photograph, but when you are painting you have to pay attention to the details of whatever you're looking at so much harder, so scenes are engrained in my head," Elraheb, an Austin Peay State University foreign language major, said.
«Read the rest of this article»

Clarksville, TN – Shiloh Industries is gearing up for new product production in Clarksville-Montgomery County's Corporate Business Park with the first new die cast machine expected to be installed this week.
The company's soon-to-be local plant manager, Gerald Craycraft, met with the Industrial Development Board this week to announce new improvements and new product lines to Shiloh's original plans since purchasing Contech in August 2013.
«Read the rest of this article»
Written by John Leslie
National Oceanic and Atmospheric Administration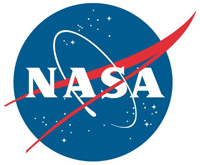 Silver Spring, MD – GOES-16, the first spacecraft in NOAA's next-generation of geostationary satellites, has sent the first high-resolution images from its Advanced Baseline Imager (ABI) instrument. Included among them are a composite color full-disk visible image of the Western Hemisphere captured on January 15th, 2017.
Created using several of the ABI's 16 spectral channels, the full-disk image offers an example the satellite's advanced technology.
«Read the rest of this article»
Written by Alan Buis
NASA's Jet Propulsion Laboratory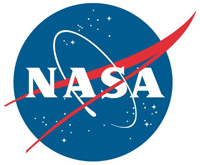 Pasadena, CA – A series of atmospheric rivers that brought drought-relieving rains, heavy snowfall and flooding to California this week is highlighted in a new movie created with satellite data from the Atmospheric Infrared Sounder (AIRS) instrument on NASA's Aqua satellite.
The images of atmospheric water vapor were collected by AIRS between January 7th and 11th. They show the amount of moisture present in the atmosphere and its movement across the Pacific Ocean to the United States, where much of it fell as rain or snow.
«Read the rest of this article»

Clarksville, TN – On June 21st, Austin Peay State Univeristy (APSU) hosted an educational summit, "Preparing for the Big Event," which provided elementary and middle school teachers from across Middle Tennessee with strategies on how to incorporate the eclipse into subjects such as science, mathematics, language arts, art and music.
More than 4,000 years ago, Chung K'ang, the fourth emperor of the Hea dynasty in China, reportedly executed two astronomers named Hi and Ho because they didn't predict a solar eclipse.
«Read the rest of this article»
Written by Steve Cole
NASA Headquarters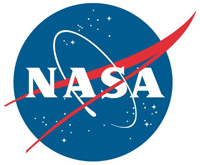 Washington, D.C. – For more than three decades NASA has focused its space-faring skills and science chops CSI-like on an elusive global killer. Later this month, that pursuit takes us to East Asia. In a few years, part way to the moon.
We are getting close.
Air pollution causes an estimated 152,000 deaths a year across the Americas and more than 2 million deaths in the Western Pacific, according to the United Nations. Some parts of the world have a detailed view of local air quality from ground sensor networks and forecast models that generate public alerts. But for much of the world this type of information and warning are not available.
«Read the rest of this article»
Written by Alan Buis
NASA's Jet Propulsion Laboratory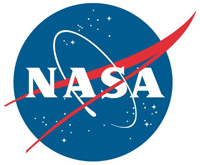 Pasadena, CA – Using satellite data on how water moves around Earth, NASA scientists have solved two mysteries about wobbles in the planet's rotation — one new and one more than a century old. The research may help improve our knowledge of past and future climate.
Although a desktop globe always spins smoothly around the axis running through its north and south poles, a real planet wobbles. Earth's spin axis drifts slowly around the poles; the farthest away it has wobbled since observations began is 37 feet (12 meters).
«Read the rest of this article»
Written by Linda Herridge
NASA's John F. Kennedy Space Center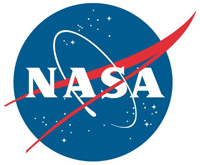 Kennedy Space Center, FL – NASA plant physiologist Ray Wheeler, Ph.D., and fictional astronaut Mark Watney from the movie "The Martian" have something in common — they are both botanists. But that's where the similarities end. While Watney is a movie character who gets stranded on Mars, Wheeler is the lead for Advanced Life Support Research activities in the Exploration Research and Technology Program at Kennedy Space Center, working on real plant research.
"The Martian movie and book conveyed a lot of issues regarding growing food and surviving on a planet far from the Earth," Wheeler said. "It's brought plants back into the equation."
«Read the rest of this article»