Topic: NSF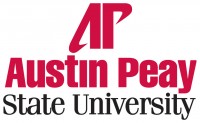 Clarksville, TN – Drs. Rebecca Johansen, Dwayne Estes and Chris Gienger, principle investigators of the Center of Excellence for Field Biology and Biology Department faculty at Austin Peay Sate University, have been awarded more than $300,000 from the National Science Foundation (NSF) to improve the infrastructure, utility and visibility of the APSU Natural History Collection.
In addition to teaching and research activities, Johansen, Estes and Gienger, serve as curators of these collections.
«Read the rest of this article»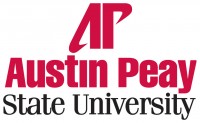 Clarksville, TN – Dustin Owen didn't spend much time outside as a child. While other boys stomped through creeks chasing lizards and frogs, he stared out the window of his parents' Indiana home, wishing away the severe allergies that kept him trapped indoors.
As he slowly grew out of his allergies, allowing a 10-year-old Owen to finally venture outside, he decided to make up for lost time. He threw himself into the wild, tracking down turtles and snakes and other creatures his mother appreciated but didn't particularly care for.
«Read the rest of this article»
By Ivy F. Kupec, National Science Foundation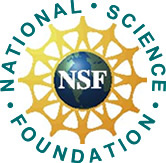 We boast when our infant finally sleeps through the night. We bemoan the teenager who requires a cannon shot to arise from his bed before noon. And in our "golden" years, we wonder why sleep is so fleeting, yet napping seems to come as easily as breathing. Such are the mysteries of sleep.
And when we think of a way to understand sleep and wakefulness better, it's natural to think of biologists, behavioral scientists, neuroscientists and even mattress makers who for years have studied all kinds of animals and approaches to help us get a better night's sleep.
«Read the rest of this article»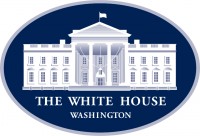 Washington, D.C. – Unless Congress acts by March 1st, a series of automatic cuts—called the sequester—will take effect that threaten hundreds of thousands of middle class jobs, and cut vital services for children, seniors, people with mental illness and our men and women in uniform.
There is no question that we need to cut the deficit, but the President believes it should be done in a balanced way that protects investments that the middle class relies on. Already, the President has worked with Congress to reduce the deficit by more than $2.5 trillion, but there's more to do. «Read the rest of this article»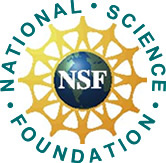 Phoenix, AZ – Yards with plants that mimic native vegetation offer birds "mini-refuges" and help to offset losses of biodiversity in cities, according to results of a study published today in the journal PLOS ONE.
"Native" yards support birds better than those with traditional grass lawns and non-native plantings.
Researchers conducted the study through the National Science Foundation's (NSF) Central Arizona-Phoenix Long-Term Ecological Research (LTER) site, one of 26 such sites around the globe in ecosystems from coral reefs to deserts, from forests to grasslands.
«Read the rest of this article»
Bilingual exhibit opens at the Adventure Science Center on October 1st, and explores the lives of favorite furry and feathered friends of the Forest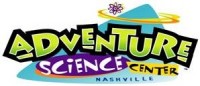 Nashville, TN – Where does a chipmunk sleep? What does an eagle feed its young? How do mother bats find their babies in a cave? In Animal Secrets, families will learn the answers to these questions and more as they explore the hidden habitats and secret lives of forest animals. Using imaginative role-play and hands-on activities, visitors will discover nature from an animal's point of view in naturalistic environments, including a stream, meadow, woodland, cave, and naturalists' tent.
"Children are born curious. They love learning about bugs and animals, investigating what lies hidden beneath a rock or a pile of leaves and exploring the world around them," said Susan Duvenhage, CEO of Adventure Science Center. "Animal Secrets provides a wonderful opportunity for parent-child interaction as, together, they play, observe, pretend, explore and investigate the sometimes hidden world of our animal friends."

«Read the rest of this article»