Topic: Oak Grove Police

Clarksville, TN – On April 30th, 2012, around noon, Police responded to a hold-up alarm at a business in the 1600 Block of Fort Campbell Boulevard. A man had entered the business, pulled a large handgun, and demanded money.
He held the three female clerks at gunpoint as they emptied an undisclosed amount of money from the cash drawers; the robber stuffed the money inside of his pockets. After he received the money, he ordered each of the women to retrieve their IDs and turn them over to him, at which time, he fled from the business.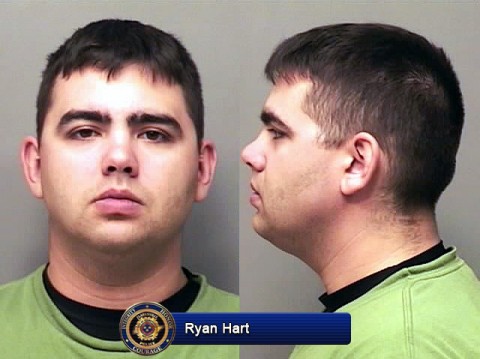 «Read the rest of this article»

Clarksville, TN – A man who has been on the run, with warrants on file from Clarksville Tennessee and Hopkinsville Kentucky was taken into custody after committing an Aggravated Robbery this afternoon at a Clarksville apartment.
Justin Ladarious Horstead had warrants of file from Clarksville for Criminal Court Capias for Robbery, Violation of community Corrections, and a Hopkinsville warrant for Robbery 1st Degree. Another Aggravated Robbery charge was added to the list this afternoon.
«Read the rest of this article»
The Men are also being sought for Shots Being Fired at an Oak Grove Officer and for Warrants on File

Clarksville, TN – Clarksville Police are looking for three men in conjunction with a Robbery in Hopkinsville on January 30th, 2011 which resulted in a vehicle pursuit and an exchange of gunfire between an Oak Grove Officer and the Robbery suspects.
All three men have warrants pending in both Tennessee and Kentucky. Clarksville Police are looking for Christopher Walker, Justin Horstead, and Henry Brown.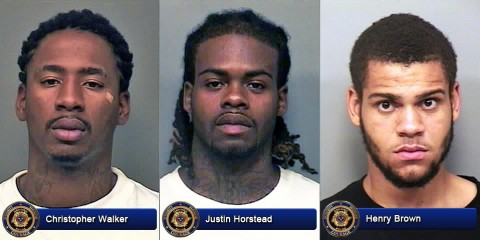 «Read the rest of this article»

Clarksville, TN – Clarksville Police narrowly missed apprehending a man with multiple warrants and who is also a person of interest in the shots being fired at an Oak Grove officer.
On February 1st, 2012, around 8:45am, Police received information that Christopher Jerome Walker was in room 26 in the Mid-Towner Motel, 890 Kraft Street. Police surrounded the hotel and contacted Walker by phone in an effort to negotiate a voluntary surrender; he hung up on the officers.
«Read the rest of this article»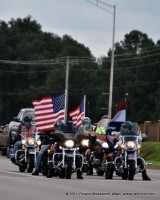 Fort Campbell, KY – Tuesday afternoon members of the Patriot Guard was standing by just outside of gate 3 to escort  the hearse carrying  SGT John Paul Castro en-route to the Kentucky Veterans Cemetery West, in Hopkinsville, Kentucky.
Upon reaching the Kentucky State Line, Oak Grove and Hopkinsville Police lead the way blocking traffic along the way up to Hopkinsville. At the entrance, the office stood tall beside his patrol car until the last vehicle past.
Once inside the cemetery there was a service under the pavilion. There were many soldiers there in their dress greens and dress blues along with friends and family.  Brigadier General Jeffrey N. Colt  also attended the ceremony and presented the most recent medals. «Read the rest of this article»