Topic: Opioids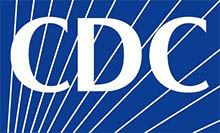 Atlanta, GA – According to recent provisional data from the U.S. Centers for Disease Control and Prevention (CDC), over 81,000 drug overdose deaths occurred in the United States in the 12 months ending in May 2020, the highest number of overdose deaths ever recorded in a 12-month period.
While overdose deaths were already increasing in the months preceding the 2019 novel coronavirus disease (COVID-19) pandemic, the latest numbers suggest an acceleration of overdose deaths during the pandemic.
«Read the rest of this article»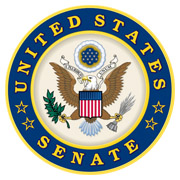 Washington, D.C. – U.S. Senator Marsha Blackburn (R-Tenn.) is cosponsoring legislation to decrease barriers to non-opioid pain management for those enrolled in Medicare. Senators Shelly Moore Capito (R-W.Va.) and Doug Jones (D-Ala.) introduced the Non-Opioids Prevent Addiction in the Nation (NOPAIN) Act in December.
"Combating the opioid epidemic requires a joint effort from federal, state, and local officials, and multiple lines of attack. The NOPAIN Act would incentivize the use of non-opioid therapies in outpatient surgical settings so that Medicare patients have access to pain management without the risk of opioid addiction," said Senator Blackburn.
«Read the rest of this article»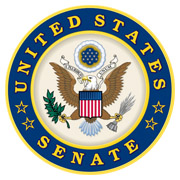 Washington, D.C. – Law enforcement officers put their lives on the line to keep our communities safe. But over the past several months, putting on a blue uniform has turned these brave men and women into targets.
I joined my colleagues in introducing legislation to make it a federal offense to obstruct any personnel or emergency vehicles responding to an emergency.
I also joined legislation to enact federal penalties for individuals who deliberately target local, state, or federal law enforcement officers.
«Read the rest of this article»

Silver Spring, MD – The U.S. Food and Drug Administration has announced it is requiring that labeling for opioid pain medicine and medicine to treat opioid use disorder (OUD) be updated to recommend that as a routine part of prescribing these medicines, health care professionals should discuss the availability of naloxone with patients and caregivers, both when beginning and renewing treatment.
«Read the rest of this article»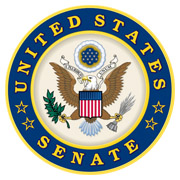 Washington, D.C. – The President's early decision to increase screening at airports and borders and ban non-U.S. citizens from China from entering the country has helped prevent the coronavirus from spreading. This week, the President appointed Vice President Mike Pence to lead our response effort to the outbreak. My office has been in touch with the Tennessee Department of Health, which will be providing regular updates for Tennesseans.
Recent reforms enacted by Congress, which improved federal, state, and local preparedness and response programs, have helped the United States achieve top-ranked status as the country best prepared to deal with a potential pandemic.
«Read the rest of this article»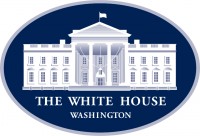 Washington, D.C. – Today, the Council of Economic Advisers released its annual Economic Report of the President.
The Report shows that three years into the Donald Trump Administration, the U.S. economy continues to outperform pre-2016 election expectations, delivering inclusive gains to American families.
«Read the rest of this article»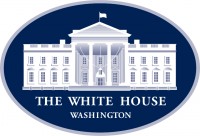 Washington, D.C. – Today, White House Office of National Drug Control Policy (ONDCP) Director Jim Carroll released the Trump Administration's Fiscal Year (FY) 2021 National Drug Control Budget, which requests $35.7 billion for counter-drug efforts, an increase of $94 million from the previous year.
The request includes $18.6 billion for prevention and treatment efforts, and $17.1 billion for domestic law enforcement, interdiction, and international drug control efforts. These efforts and resources will enable the Nation to achieve the goals and objectives of the National Drug Control Strategy.
«Read the rest of this article»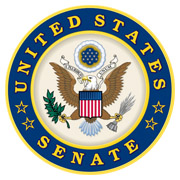 Washington, D.C. – U.S. Senator Lamar Alexander (R-Tenn.) cosponsored bipartisan legislation that would designate all types of fentanyl as Schedule 1 narcotics.
"Last year, more Tennesseans died from opioid overdoses than were killed in car crashes. Fentanyl – a synthetic opioid that can be 50 times stronger than heroin – was the leading cause of these opioid related deaths." Alexander said. "The opioid crisis is ravaging Tennessee communities, and permanently designating all forms of fentanyl as controlled substances, which the bill I cosponsored does, will save thousands of lives."
«Read the rest of this article»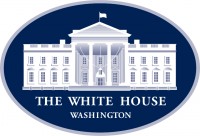 Washington, D.C. – For the nearly 20 million Americans battling substance abuse today, the Trump Administration just launched a new website, FindTreatment.gov, designed to help locate the best treatment options tailored to each person's particular situation and needs.
Despite its importance, finding the best treatment option for those who need it most hasn't always been easy.
«Read the rest of this article»
Dallas, TX – According to new research published in the Journal of the American Heart Association, the open access journal of the American Heart Association, an alarming number of people nationwide are developing infections of either the heart's inner lining or valves, known as infective endocarditis, in large part, due to the current opioid epidemic.
«Read the rest of this article»