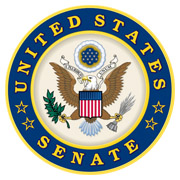 Washington, D.C. – The President's early decision to increase screening at airports and borders and ban non-U.S. citizens from China from entering the country has helped prevent the coronavirus from spreading. This week, the President appointed Vice President Mike Pence to lead our response effort to the outbreak. My office has been in touch with the Tennessee Department of Health, which will be providing regular updates for Tennesseans.
Recent reforms enacted by Congress, which improved federal, state, and local preparedness and response programs, have helped the United States achieve top-ranked status as the country best prepared to deal with a potential pandemic.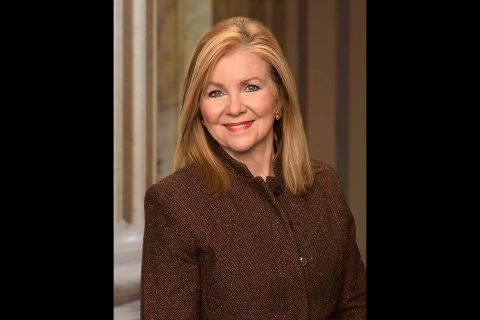 The Coronavirus outbreak is also drawing much-needed attention to the reality that most of our prescription drugs are manufactured overseas.
Without action from policymakers, our dependence upon China for medications will continue to put American lives at risk.
Congress and federal agencies can help bring the pharmaceutical workforce back to the United States by reducing burdensome regulations and creating incentives for workforce growth and training. You can read my op-ed on securing our supply chain and bringing jobs back home here.
Standing Up To Sanctuary States
While Tennessee, along with a majority of states, prohibits driver licenses for illegal aliens, a growing number of states are moving in the opposite direction and allowing dangerous open borders-style policies. This month, I introduced the Stop Greenlighting Driver Licenses for Illegal Immigrants Act, which will halt certain Department of Justice grant funding to states that defy federal immigration law.
Non-complying states will no longer enjoy access to millions of dollars in federal funds. A court ruling from New York's Second Circuit also reaffirmed President Donald Trump's authority to withhold millions of dollars in funding from sanctuary states that defy federal immigration law.
Protecting Life
This week, I voted for two pieces of legislation to protect life. Scientific studies show unborn children can feel pain at 20 weeks old, if not earlier. Senator Lindsey Graham's legislation, The Pain-Capable Unborn Child Protection Act, bans late-term abortion after five months.
You might be surprised to learn that some of my colleagues support allowing doctors to withhold lifesaving care from a baby that survives an abortion. Securing the right to medical attention for these tiny little fighters should be a no-brainer. This is why I voted for Senator Ben Sasse's Born-Alive Abortion Survivors Protection Act.
Fighting Back Against Opioids
Tennessee witnessed its highest number of drug overdoses last year, and deaths resulting from drug overdoses continue to climb. The tragedy that Carter County has been living for years was featured in The New York Times this week.
But these deaths aren't just figures in a spreadsheet. The "opioid crisis" isn't just a story. These are people we know and love.
I'm taking on the fight against synthetic opioids like fentanyl, the most potent of opioids that is frequently manufactured illegally in clandestine labs and distributed through the illicit drug market. An astonishing number of overdoses are caused by drugs like these.
It's clear that fentanyl is flooding our country, and drug traffickers are purposely misrepresenting drug quantities to profit off the opioid epidemic. I'm glad to join Senators Cotton and Loeffler in introducing the Zero Tolerance for Deceptive Fentanyl Trafficking Act, which increases penalties for criminals flooding our communities with lethal amounts of fentanyl.
Stay In Touch
As a reminder, you can reach any of my six offices in Tennessee to share a concern or request assistance with a federal agency.
Be sure to follow my work on behalf of Tennesseans on social media:
Facebook: facebook.com/marshablackburn
Twitter: @MarshaBlackburn
Instagram: @MarshaBlackburn
My Best,

Marsha