Topic: abortion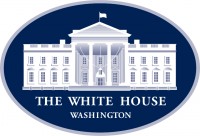 Ripon, WI – VICE PRESIDENT MIKE PENCE: Well, hello, Wisconsin! (Applause.) Thank you for that warm welcome. To Congressman Glenn Grothman, Congressman Bryan Steil, to state senators, members of the state legislature, honored guests, my fellow Americans: It is good to be here in Ripon, Wisconsin, the birthplace of the Republican Party. (Applause.) And it is great to be back in the Badger State with so many great Americans. (Applause.)
I thank you all for being here today. But allow me to begin by bringing greetings from another great fan of the Badger State. He's a man who loves the state of Wisconsin, he's been fighting to keep the promises that he made to the people of this state every day for the last three and a half years, and he was in this state just not too long ago. So allow me to bring greetings from the 45th President of the United States of America, President Donald Trump. (Applause.)
«Read the rest of this article»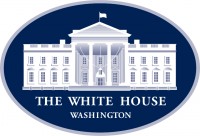 Washington, D.C. – "The recent and ongoing crime wave in Minneapolis has some Black community leaders calling on the Minneapolis City Council to help them do something about it," Karen Scullin reports for Fox 9 Minneapolis.

"'When the City Council start talking about abolish and dismantling law enforcement it's destroying, it's destroying our community right now,' said Al Flowers, a community activist."
«Read the rest of this article»
ERA of Self Regulation is Over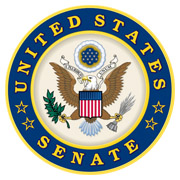 Washington, D.C. – What the digital mob chooses to attack changes with the news cycle. As we have seen, this heavily influences how Big Tech polices content on their platforms.
For years, tech companies have waged a very public war against platform users who speak out against the popular narrative, abusing the "Section 230" protections Congress created to protect growing tech firms and encourage innovation.
The dynamic between users and platforms has changed, though—and now, Congress must change the law that guides that dynamic.
«Read the rest of this article»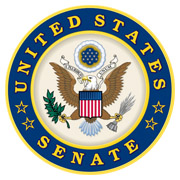 Washington, D.C. – The President's early decision to increase screening at airports and borders and ban non-U.S. citizens from China from entering the country has helped prevent the coronavirus from spreading. This week, the President appointed Vice President Mike Pence to lead our response effort to the outbreak. My office has been in touch with the Tennessee Department of Health, which will be providing regular updates for Tennesseans.
Recent reforms enacted by Congress, which improved federal, state, and local preparedness and response programs, have helped the United States achieve top-ranked status as the country best prepared to deal with a potential pandemic.
«Read the rest of this article»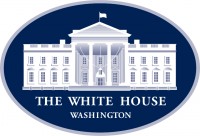 Washington, D.C. – President Donald Trump just concluded a historic trip to India, returning with some notable accomplishments alongside Indian Prime Minister Narendra Modi, James Jay Carafano writes for Fox News.
"Over 100,000 people packed a cricket stadium to hear Trump and the Indian prime minister reprise the [Howdy Modi] event in Houston, Texas a few months ago."
«Read the rest of this article»
The Great American Comeback In Action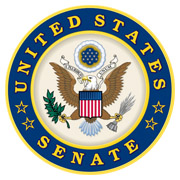 Washington, D.C. – Regardless of your background, the American dream is yours to make. David Goggins is an inspiration and exemplifies this idea of the great American comeback.
He overcame adversity, poverty, and personal fears to turn his life around and serve our nation as a Navy SEAL, and in other roles in the military, for over 20 years.
This week, Goggins joined me as my guest for the State of the Union address.
«Read the rest of this article»
Bill includes Prohibition of Abortion where a Fetal Heartbeat Exists.
Nashville, TN – On Thursday, January 23rd, 2020, Tennessee Governor Bill Lee announced that he will submit comprehensive pro-life legislation to the Tennessee General Assembly this year, including the prohibition of an abortion where a fetal heartbeat exists.
«Read the rest of this article»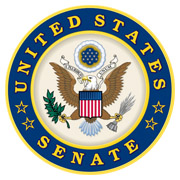 Washington, D.C. – Senators Marsha Blackburn (R-Tenn.) and John Kennedy (R-La.), House Republican Whip Steve Scalise (R-La.), and Rep. Mike Johnson (R-La.) led 207 Members of Congress in filing an amicus brief to stand up for Louisiana's pro-life law before the U.S. Supreme Court that would require all abortion providers to have admitting privileges at local hospitals when emergencies arise.
"States reserve the right to protect mothers and their children with high standards for health care providers—and abortionists remain subject to such high standards. I hope the Supreme Court will issue a ruling that safeguards women's health and that is consistent with the Constitution's guarantee for states' rights," Senator Blackburn stated.
«Read the rest of this article»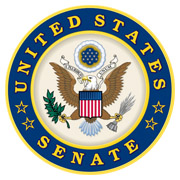 Washington, D.C. – Almost every moment of our lives is conducted in the digital sphere, from sending emails to paying rent. Implementing basic privacy safeguards, like allowing users to opt in to the collection of sensitive data, puts Americans in control of their information.
"At the Senate Commerce hearing, I proposed my BROWSER Act as the best path to safeguarding consumers' privacy," states U.S. Senator Marsha Blackburn.
«Read the rest of this article»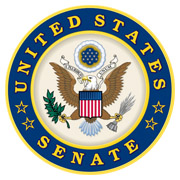 Washington, D.C. – On Tuesday, June 25th, 2019, Senators Marsha Blackburn (R-Tenn.), Kevin Cramer (R-N.D.), Steve Daines (R-Mont.), Joni Ernst (R-Iowa) and Cindy Hyde-Smith (R-Miss.) introduced the Protecting Life and Taxpayers Act to halt the use of taxpayer dollars to fund abortion services.
"Sixty percent of Americans oppose their tax dollars being used to fund abortions," Senator Blackburn said. "We should honor their wishes by ending the use of public funds. The pro-life community should not be forced to directly or indirectly fund this abhorrent practice."
«Read the rest of this article»