Topic: Orbital ATK Inc.
NASA Headquarters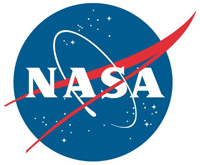 Washington, D.C. – The Orbital ATK Cygnus cargo ship was bolted into place on the International Space Station's Earth-facing port of the Unity module at 7:13am CDT. The spacecraft will spend about seven weeks attached to the space station before departing in July. After it leaves the station, the uncrewed spacecraft will deploy several CubeSats before its fiery re-entry into Earth's atmosphere as it disposes of several tons of trash.
Orbital ATK's Cygnus was launched on the company's Antares rocket Monday, May 21st, from the Mid-Atlantic Regional Spaceport Pad 0A at NASA's Wallops Flight Facility in Virginia. The spacecraft's arrival brings about 7,400 pounds of research and supplies to support Expedition 55 and 56.
«Read the rest of this article»
NASA's Jet Propulsion Laboratory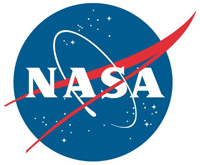 Pasadena, CA – Astronauts soon will have new experiments to conduct related to emergency navigation, DNA sequencing and ultra-cold atom research when the research arrives at the International Space Station following the 3:44am CDT (1:44 a.m. PDT) Monday launch of an Orbital ATK Cygnus spacecraft.
Cygnus lifted off on an Antares 230 rocket from NASA's Wallops Flight Facility in Virginia on Orbital ATK's ninth cargo mission under NASA's Commercial Resupply Services contract. The spacecraft is carrying about 7,400 pounds of research equipment, cargo and supplies that will support dozens of the more than 250 investigations underway on the space station.
«Read the rest of this article»
NASA Headquarters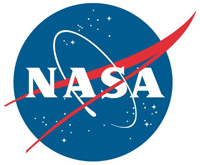 Washington, D.C. – NASA's Transiting Exoplanet Survey Satellite (TESS) is undergoing final preparations in Florida for its April 16th launch to find undiscovered worlds around nearby stars, providing targets where future studies will assess their capacity to harbor life.
"One of the biggest questions in exoplanet exploration is: If an astronomer finds a planet in a star's habitable zone, will it be interesting from a biologist's point of view?" said George Ricker, TESS principal investigator at the Massachusetts Institute of Technology (MIT) Kavli Institute for Astrophysics and Space Research in Cambridge, which is leading the mission. "We expect TESS will discover a number of planets whose atmospheric compositions, which hold potential clues to the presence of life, could be precisely measured by future observers."
«Read the rest of this article»
NASA Headquarters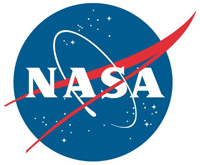 Washington, D.C. – Engineers preparing NASA's deep space exploration systems to support missions to the Moon, Mars, and beyond are gearing up for a busy 2018. The agency aims to complete the manufacturing of all the major hardware by the end of the year for Exploration Mission-1 (EM-1), which will pave the road for future missions with astronauts.
Planes, trains, trucks and ships will move across America and over oceans to deliver hardware for assembly and testing of components for the Orion spacecraft and the Space Launch System (SLS) rocket while teams at NASA's Kennedy Space Center in Florida prepare the Ground Systems infrastructure. Testing will take place from the high seas to the high skies and in between throughout the year and across the country, not only in support of EM-1, but also for all subsequent missions.
«Read the rest of this article»
Written by Elizabeth Landau
NASA's Jet Propulsion Laboratory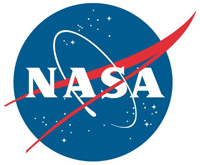 Pasadena, CA – If you could fly aboard NASA's Dawn spacecraft, the surface of dwarf planet Ceres would generally look quite dark, but with notable exceptions.
These exceptions are the hundreds of bright areas that stand out in images Dawn has returned.
Now, scientists have a better sense of how these reflective areas formed and changed over time — processes indicative of an active, evolving world.
«Read the rest of this article»
Written by Dwayne Brown / Laurie Cantillo
NASA Headquarters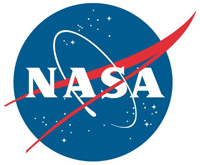 Washington, D.C. – Landing on Mars is difficult and not always successful. Well-designed advance testing helps. An ambitious NASA Mars rover mission set to launch in 2020 will rely on a special parachute to slow the spacecraft down as it enters the Martian atmosphere at over 12,000 mph (5.4 kilometers per second).
Preparations for this mission have provided, for the first time, dramatic video of the parachute opening at supersonic speed.
The Mars 2020 mission will seek signs of ancient Martian life by investigating evidence in place and by caching drilled samples of Martian rocks for potential future return to Earth.
«Read the rest of this article»
Written by Jenny Howard
International Space Station Program Science Office
NASA's Johnson Space Center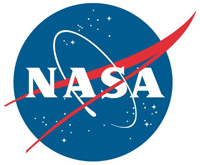 Houston, TX – Orbital ATK will launch its Cygnus spacecraft into orbit to the International Space Station, targeted for November 11th, 2017, from Wallops Flight Facility in Virginia. Cygnus will launch on an Antares rocket carrying crew supplies, equipment and scientific research to crew members aboard the station.
The spacecraft, named the S.S. Gene Cernan after former NASA astronaut Eugene "Gene" Cernan, who is the last person to have walked on the moon, will deliver scientific investigations including those that will study communication and navigation, microbiology, animal biology and plant biology.
«Read the rest of this article»
Written by Elyssia Widjaja
NASAs Jet Propulsion Laboratory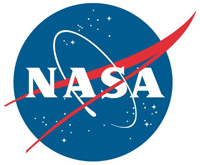 Pasadena, CA – Surface features on Ceres — the largest world between Mars and Jupiter — and its interior evolution have a closer relationship than one might think.
A recent study, published in Geophysical Research Letters, analyzed Ceres' surface features to reveal clues about the dwarf planet's interior evolution. Specifically, the study explored linear features — the chains of pits and small, secondary craters common on Ceres.
«Read the rest of this article»
Written by Elyssia Widjaja
NASA-Jet Propulsion Laboratory News Office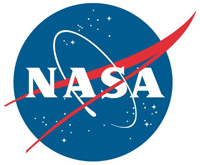 Pasadena, CA – Minerals containing water are widespread on Ceres, suggesting the dwarf planet may have had a global ocean in the past. What became of that ocean? Could Ceres still have liquid today? Two new studies from NASA's Dawn mission shed light on these questions.
The Dawn team found that Ceres' crust is a mixture of ice, salts and hydrated materials that were subjected to past and possibly recent geologic activity, and that this crust represents most of that ancient ocean.
«Read the rest of this article»
Written by Elizabeth Landau
NASA's Jet Propulsion Laboratory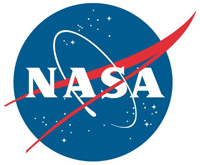 Pasadena, CA – NASA has authorized a second extension of the Dawn mission at Ceres, the largest object in the asteroid belt between Mars and Jupiter. During this extension, the spacecraft will descend to lower altitudes than ever before at the dwarf planet, which it has been orbiting since March 2015.
The spacecraft will continue at Ceres for the remainder of its science investigation and will remain in a stable orbit indefinitely after its hydrazine fuel runs out.
«Read the rest of this article»