NASA Headquarters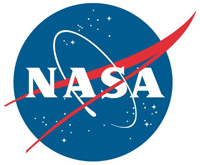 Washington, D.C. – The Orbital ATK Cygnus cargo ship was bolted into place on the International Space Station's Earth-facing port of the Unity module at 7:13am CDT. The spacecraft will spend about seven weeks attached to the space station before departing in July. After it leaves the station, the uncrewed spacecraft will deploy several CubeSats before its fiery re-entry into Earth's atmosphere as it disposes of several tons of trash.
Orbital ATK's Cygnus was launched on the company's Antares rocket Monday, May 21st, from the Mid-Atlantic Regional Spaceport Pad 0A at NASA's Wallops Flight Facility in Virginia. The spacecraft's arrival brings about 7,400 pounds of research and supplies to support Expedition 55 and 56.
Highlights include:
For more information about newly arrived science investigations aboard the Cygnus, visit: http://www.nasa.gov/station
Sections
Technology
Topics
CubeRRT, CubeSats, Cygnus Cargo Spacecraft, International Space Station, ISS, NASA, NASA Cold Atom Laboratory, NASA's Wallops Flight Facility, National Aeronautics and Space Administration, Orbital ATK Inc., RainCube, TEMPEST-D, Virginia, Washington D.C.