Topic: Peace Corps
Austin Peay State University (APSU)

Clarksville, TN – Folks don't hurry around Washington, D.C., wearing high heels, especially red-soled Louboutin heels. That's an observation Austin Peay State University psychology major Loren Carmichael recently made in a blog about her Peace Corps internship in the U.S. capital.
The Memphis native is spending her summer working with the Peace Corps' Counseling and Outreach Unit, which provides phone consultation to volunteers struggling with emotional health. The unit also handles emergencies affecting volunteers and their families.
«Read the rest of this article»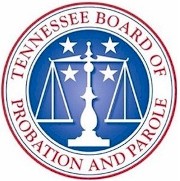 Nashville, TN – The Tennessee Board of Parole has selected David Liner of Nashville as its new Executive Director. Liner, who joined the Board in February of this year as its Legislative Liaison, has extensive federal government and private sector management experience, including a four-year stint as Chief of Staff of the Peace Corps.
Board Chairman Charles Traughber said, "The Board is impressed with the scope of Mr. Liner's experience. He knows how to manage people, and how to get results. He has been an asset to the Board since his arrival, and we are confident he will be an even greater asset as he manages the day-to-day operations of this agency."
«Read the rest of this article»
Washington D.C. – In the aftermath of the tragedy that struck America a decade ago, hundreds of AmeriCorps members stepped forward to help, offering assistance to the injured, serving as family caseworkers, and helping those displaced from Ground Zero find housing and other services. For many, their service was a life-changing experience, inspiring them to pursue lives of public service.
All across the country, the events of that day and the heroism of our first responders inspired thousands of then-teenagers and 20-somethings to give back. Many voluntarily enlisted during wartime and knowingly risked their lives to protect our country. Others chose to serve their country through AmeriCorps, meeting vital community needs in education, health, disaster relief, and other areas. All have upheld the virtues of honor, sacrifice, and selflessness that have always been the source of America's strength. «Read the rest of this article»

Three Austin Peay State University professors who are also published authors will be at the Borders Bookstore in Clarksville Saturday to sign copies of their books.
Dr. Antonio S. Thompson, assistant professor of history, Barry Kitterman, languages and literature professor, and Kell Black, professor of art, will all be signing and discussing their books at the store between 11:00am and 7:00pm. «Read the rest of this article»
When the editors of the Web site peacecorpswriters.org asked Barry Kitterman for a copy of his new novel, the Austin Peay State University creative writing professor admits he was a little nervous.
The Web site's mission is to promote the published writings of returned Peace Corps volunteers. Kitterman, having served in Belize in the late 1970s, met the criteria, but he didn't exactly paint a flattering picture of the Peace Corps in his book "The Baker's Boy." The novel tells two intertwined stories of Tanner Johnson. The first deals with him as a middle-aged man, so haunted by his past that he flees from his pregnant wife and the stable life he knew. That past informs the second story in the book, which focuses on Johnson's traumatic struggles and disillusionment 25 years earlier while serving with the Peace Corps in Belize.
It's not the type of subject a Web site championing the writings of returned Peace Corps volunteers would care to promote, Kitterman thought. «Read the rest of this article»