Topic: Prescription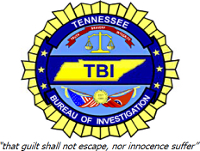 Parsons, Tn – An investigation by Special Agents with the Tennessee Bureau of Investigation has led to the indictment of a Parsons woman on 18 counts of fraudulently obtaining prescription drugs and identity theft.
In March, TBI Agents joined investigators with the Bureau of Tenncare – Office of Inspector General in investigating allegations that Paula Hutcherson (DOB: 3/12/69) was obtaining controlled substances by fraud.
«Read the rest of this article»
Circulation Journal Report
Dallas, TX – Less than half of patients received their insurer's approval for prescriptions of PCSK9 inhibitors, according to new research in the American Heart Association's journal Circulation.
PCSK9 inhibitors, like Repatha (evolocumab) and Praluent (alirocumab), work by increasing the removal of low-density lipoprotein (LDL) or "bad" cholesterol from the blood. They have been shown to reduce LDL by 60 percent and decrease major cardiac events but cost much more than other cholesterol-lowering drugs with an average cost of $14,300 per year. Prescriptions require prior authorization by health insurance companies.
«Read the rest of this article»
Pseudoephedrine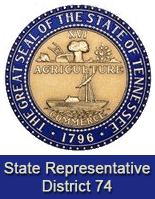 Nashville, TN – Bill HB1574, by the Bill Haslam administration cracks down on the sale of pseudoephedrine, the main ingredient in the production of methamphetamines. Under this proposal, individuals will be limited to purchasing 5.76 grams a month, or 28.8 grams a year, without a doctor's prescription.
There were many compromises on this bill. It basically allows 24 pills a month without a prescription. It does not include  a price increase. This will cover 98% of Tennesseans and still have a major impact on the production of Meth in the state.
Gel and liquid form of pseudoephedrine is still available in unlimited quantities. «Read the rest of this article»
Proposal aims to reduce production without inconveniencing majority of consumers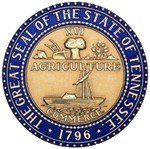 Nashville, TN – Tennessee Governor Bill Haslam today announced legislation to reduce the growing problem of methamphetamine production in Tennessee.
The goal of the Tennessee Anti-Meth Production (TAMP) Act is to limit access to pseudoephedrine or ephedrine products to those who are using it illegally while not overburdening law-abiding Tennesseans who need temporary cold and sinus relief.
«Read the rest of this article»
Yonkers, NY – Retailer credit cards can have big payoffs or pitfalls, so it's important to understand new twists and terms before you sign up.  The May 2012 issue of ShopSmart magazine, from the publisher of Consumer Reports, takes a close look at new card offerings including store debit cards and lower interest rates, as well as a sampling of generous store cards and the benefits they offer. «Read the rest of this article»

Clarksville, TN – Clarksville Police are looking for a man that committed an Aggravated Robbery of the "Medicine Shoppe", 1500 Madison Street, around 6:00pm today.
Lucian Charles Buchholz walked into the Medicine Shoppe, handed the clerk a note demanding drugs and indicating that he had a handgun, even though one was never displayed. After he was given the drugs, he fled the store, and left in a red Ford Explorer with a possible Tennessee Tag of, 501 ZND. The clerk was able to identify Buchholz since he came into the store two hours earlier trying to fill a prescription. «Read the rest of this article»
Get educated about the most commonly abused prescription and over-the-counter drugs with the new Drug Guide from BeSmartBeWell.com and The Partnership at Drugfree.org.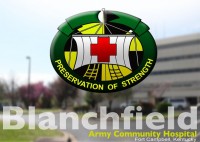 Fort Campbell, KY – Blanchfield Army Community Hospital's (BACH's) Town Center Pharmacy, located in Building 98A off Michigan Avenue at Fort Campbell, will slightly adjust the way patients are received at the concierge desk to reduce time standing in line. The concierge desk pharmacy technician aids in the overall process of prescription service. Patients can expect to see this new kiosk ticket process in mid-August.
The pharmacy technician at the concierge desk check ID cards, obtains up-to-date insurance, checks paper prescriptions to ensure medications are available and accurate, screens prescription refills for possible interactions and receives drop-off prescriptions. The insurance screening process has returned over $750,000 to BACH this year. This service has steadily improved overall wait time and customer service for patients receiving medications. «Read the rest of this article»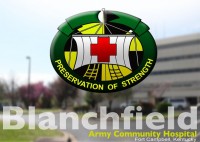 Fort Campbell, KY – Tricare beneficiaries now have more choices when filling new and renewed prescriptions at Blanchfield Army Community Hospital's Town Center Pharmacy on Michigan Avenue.
Prescriptions dropped off by noon at the Town Center Pharmacy's concierge desk will be ready for pick up by 3:00pm the same day. Prescriptions dropped off after noon will be ready for pick up after 9:30am the following business day. This service is available for new handwritten or computer-entered prescriptions. «Read the rest of this article»
Fraudulent product is dangerous to patients allergic to penicillin
Silver Spring, MD — The U.S. Food and Drug Administration warned consumers about a potentially harmful product represented as "Generic Tamiflu" sold over the Internet. FDA tests revealed that the fraudulent product does not contain Tamiflu's active ingredient, oseltamivir, but cloxacillin, an ingredient in the same class of antibiotics as penicillin.
The agency reminds patients who are allergic to or may have experienced adverse reactions from penicillin products that they are at risk of experiencing similar reactions from cloxacillin. This includes a sudden, potentially life-threatening reaction called anaphylaxis, with symptoms that include difficulty breathing, chest tightness, swelling of the throat or tongue, hives, dizziness, loss of consciousness, or a rapid or weak pulse. To date, the FDA is not aware of any reports of adverse reactions.
There is no FDA-approved generic drug for the prescription product Tamiflu. «Read the rest of this article»