Topic: Right to Vote
Active citizenship was shown to be in full force with the November General Election. Early voting totals revealed that fully forty percent of registered Montgomery County voters had cast their ballot by October 30th. Quite commendable numbers. Yet there was more to come.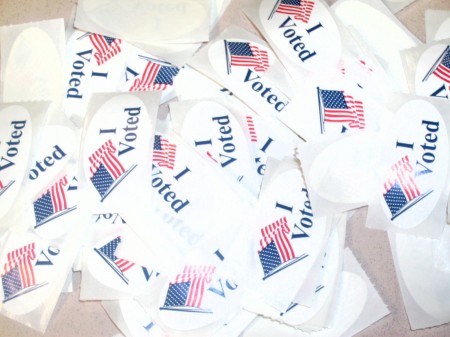 Final figures show that an additional 23% percent of the electorate went to the polls on November 4th. Yes, indeed! Sixty-three percent of Montgomery County's registered voters participated in this general election.
People took their responsibility of active citizenship to heart and made themselves aware of the issues, their concerns and gave serious study of the candidates and judged them accordingly. This is a momentous accomplishment. One of the primary pillars of American democracy was reaffirmed in Montgomery County, Tennessee. An active and engaged citizenry is necessary for the earnest governance of the people's business. It is hoped that this new sense of concern and involvement will continue on into 2010 and and 2012. There is much work ahead for us all. Let's be about getting it done. Because, now you see, "Yes, WE Can!"
Kudos to the Election Commission staff for keeping the lines flowing smoothing during these first days of early voting.
As I have for nearly 40 years, I cast my vote today, though having seen the crowds, which includes hundred of new voters, waiting to exercise the privilege and right to vote, I was wondering just how long it would take. Less than 15 minutes. With at least 50 people ahead of me.
Six stations have trained staff ready and waiting to check your credentials, verify your ID, and move you on to a hallway where the ballot is posted for you to review (if you haven't already). From there, it's a few steps to the machines, and a few buttons to push. «Read the rest of this article»
The last day to register to vote in Montgomery County is October 6.Early voting begins October 15.
The right to vote and exercising your right to vote is the most valuable constitutional right we have. It is both a right and a privilege.
If you don't vote, you deserve the government you get. It doesn't matter which side of the political fence you're on, because all Americans have the same issues and concerns for their families and their country.
The economy, the war, taxes, education, health care, social security, women rights and, especially in our community, veteran's rights are at the top of the list in every household.
Many people over the centuries have fought, marched and even died so we could have the right to vote, yet many still don't vote. In the August primary election in Montgomery County, fewer than 12 percent of voters participated. With this kind of turn out how do we expect to ever hold our elected officials accountable to the public? «Read the rest of this article»
On Friday, September 26, hundreds of Tennessee NAACP unit presidents and members, along with the community will hold a "Register to Vote for Power, Justice & Freedom Rally" Friday, September 26, at 2:00 p.m. on the Austin Peay University Campus at  Pettus Park, across from the APSU Dunn Center.
Tennessee NAACP members will be in Clarksville for their 62nd Annual State Conference, to be held at the Riverview Inn Hotel at 501 College Street in Clarksville. The NAACP is one of the leading organizations in this country and continues to fight for the rights of people in this country.
With only one week to go before the voter registration deadline on October 6, the NAACP wants to mobilize its members and the community to register, new voters before the deadline, and begin their "Get Out The Vote" Campaign. «Read the rest of this article»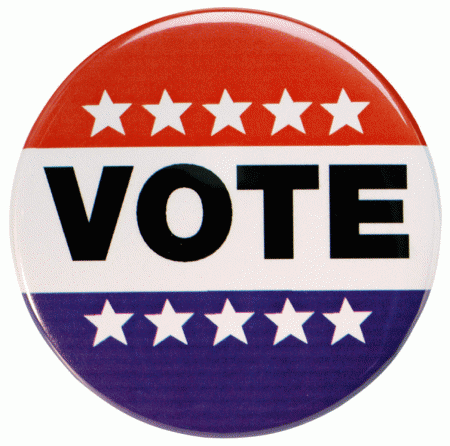 A persistent Tropical Storm Fay slammed Florida four times at four points on its extensive coastline. Hurricane Gustave missed the expected heavy hit on New Orleans but slammed other Gulf communities fairly hard. And then there was Ike, looming larger than Katrina at its peak, weakening a bit but still packing a heavy punch as it slammed first Galveston, then Houston, and churned a number of Texas and Louisiana communities into mush before losing power and swinging north. The damage to states, counties and parishes, cities and towns, to human life, is staggering.
At a time when simple survival and finding a place to live is uppermost in the minds of thousands of American citizens displaced by Hurricane Ike and other seasonal storms of the past few months, the presidential election can easily be pushed aside. «Read the rest of this article»
Congressman Jesse Jackson Jr. cites "UnCounted" in warnings about the fragile state of our electoral system; documentary singled out as important illustration of the problem
NASHVILLE, TN (8.6.08) – In a statement about the fragile state of our electoral system, Congressman Jesse Jackson, Jr., singled out Nashville-based filmmaker David Earnhardt's election integrity documentary, UNCOUNTED: The New Math of American Elections, saying that it offered "warnings about the fragile state of our electoral system" and "evidence of how voting machines themselves can create problems."
UnCounted made its premiere in November, 2007, to a standing room only crowd at Nashville's Belcourt Theater, where Clarksville Online was the only media present to cover the event. Clarksville Online and the Unitarian Universalist Fellowship in December, 2007, teamed up with Uncounted producers David and Patricia Earnhardt to co-sponsor an equally packed screening of this film in Clarksville. «Read the rest of this article»

The American Civil Liberties Union of Tennessee (ACLU-TN) is holding a Right To Vote Conference entitled Breaking the Chains: From Jail Cell to Voting Booth on Thursday, May 3, from 8:30 to 4:30 at the United Steelworkers Union Hall (3340 Perimeter Hill Drive).
Conference highlights include:
Marc Mauer addressing The US Record on Punishment (The Sentencing Project, Washington, DC);
Jeff Manza discussing key findings published in his book Locked Out, Felon Disenfranchisement and American Democracy (Northwestern University, Evanston, IL);
Rachel Bloom contrasting international disenfranchisement practices with the US record (National ACLU, Washington, DC); and
Nancy Abudu highlighting pending challenges to the child support and restitution provisions of the current Tennessee law (ACLU Southern Voting Rights Project, Atlanta, GA).
Workshops are designed to:
Answer attorney and paralegal questions about the new law and share methods for addressing voter restoration issues (CLE credits available);
 Offer agencies, organizations and churches strategies to help former felons register to vote (CEU credits available);
Help former felons and their family members to improve their public speaking skills to better persuade the public to support voter re-enfranchisement.
For further information or to register contact the ACLU-TN Right to Vote Campaign at 615-320-7143 or , or visit the website at www.aclu-tn.org.