Topic: Seafood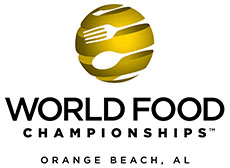 Orange Beach, AL – When I arrived at the World Food Championships, I had no idea what this was all about. I had to "bone up" on the sport of competitive cooking so I could cover it properly.
I've covered everything from baseball to golf, football to basketball, but I've never been up close and personal with this type of event, and let me just say..
It. Is. Awesome!
«Read the rest of this article»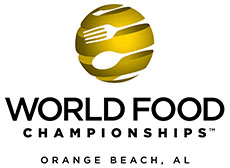 Orange Beach, AL – The World Food Championships have begun in Orange Beach Alabama, a popular vacation destination for Middle Tennesseans. The Championships will highlight some of the most iconic cuisines from around the globe.
The location of this year's event, the fifth in a row with two more years to come, is happening at The Wharf on Canal Road, a popular restaurant and retail development with condominiums and entertainment venues.
«Read the rest of this article»
March is National Nutrition Month®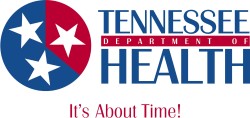 Nashville, TN – We all know exercise is a great way to get our bodies in shape. But don't forget about nutrition! The Department of Health urges Tennesseans to "Get Your Plate in Shape" starting this March during National Nutrition Month® by including healthy items from all food groups at each meal. «Read the rest of this article»
Clarksville, TN – I walked into the new Publix store on Madison Street on Saturday morning and felt like I had entered a wonderland of food. Everywhere I looked was a colorful display of items I'd love to take home with me.
As Ashley Jones, a customer in the store expressed her feelings, "I've never been here before and I'm already in love! The vegetarian and international sections are fabulous. I'm a vegan so Walmart isn't really my friend!"
As you enter the store, the first area you see is the florist. Bouquets of cut flowers, pots of blossoming tulips and hydrangeas, arrangements of everything from roses to chrysanthemums! Fragrant flowers to start your day with pleasure were everywhere. Reasonable prices like a pot of tulips for $5.99 suited my wallet and my sense of cheer at the thought of Spring just around the corner.
«Read the rest of this article»
Results Impact Consumer Costs, Food Safety, and Species Protection; Consumers Union Supports Legislation to Prevent Seafood Fraud, Standardize Labeling, Strengthen Seafood Safety

Yonkers, NY – A Consumer Reports investigation reveals that more than one-fifth of 190 pieces of seafood bought at retail stores and restaurants in New York, New Jersey, and Connecticut were not what they claimed to be – either mislabeled as different species of fish, incompletely labeled, or misidentified by employees.
The report can be found in the December 2011 issue of the magazine and online at www.ConsumerReports.org. «Read the rest of this article»
Washington, DC — The National Oceanic and Atmospheric Administration (NOAA) and the U.S. Food and Drug Administration (FDA) are taking additional steps to enhance inspection measures designed to ensure that seafood from the Gulf of Mexico reaching America's tables is safe to eat.
The federal government, in conjunction with Gulf States' regulatory agencies, is playing an active role in ensuring the safety of seafood harvested from federal and state waters. The federal government, led by FDA and NOAA, is taking a multi-pronged approach to ensure that seafood from Gulf waters is not contaminated by oil. The strategy includes precautionary closures, increased seafood testing inspections and a re-opening protocol. «Read the rest of this article»
Ragazza Pizza is a brand new take out restaurant opening in south Clarksville on June 3rd. They specialize in "take and bake" pizzas and delicious pasta dishes. The restaurant is located at 1206 Highway 48, just south of the Clarksville city fairgrounds. Their hours are Monday through Thursday from 10:30a.m till 8:30p.m. Friday & Saturday from 10:30a.m. till 9:00p.m. Sundays from 12:00p.m till 7:00p.m.
The business is locally owned and operated by cousins Julie Rhoads and Maryellen Katz, which is appropriate because Ragazza means "girl" in Italian. The restaurant employees 12 people, many of them also female.
«Read the rest of this article»