Topic: Second Amendment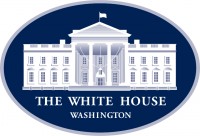 Washington, D.C. – PRESIDENT JOE BIDEN: Thank you, Kamala — Madam Vice President. Thank you very much.

You know, we're joined today by the Attorney General, Merrick Garland, who I've asked to prioritize gun violence. It's also good to see the Second Gentleman, who is here. And it's good to see the First Lady, Dr. Jill Biden, who cares deeply about this issue as well.
«Read the rest of this article»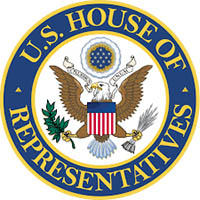 Washington, D.C. – U.S. Representative Mark Green has offered two amendments to House Democrats' amnesty bill that were rejected out of hand during markup. Green's first amendment would have ensured that criminals, gang members, and other aliens who are convicted of 1 felony or 2 or more misdemeanors would not be allowed to stay in the United States.
Green's second amendment would have preserved President Trump's border wall and blocked the Joe Biden Administration from rolling back the progress President Donald Trump made in securing our southern border.
«Read the rest of this article»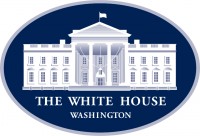 Washington, D.C. – President Donald Trump: Thank you very much. Good afternoon. We continue to see a number of positive signs that the virus has passed its peak. It's been very devastating all over the world. A hundred and eighty-four countries. Probably more. That number was as of a week ago.
Dr. Birx will walk through some of these trends in a few moments, but they're very positive trends for winning. Going to win. We're going to close it out.
«Read the rest of this article»
Nashville, TN – Today, February 27th, 2020, Tennessee Governor Bill Lee announced that he is proposing legislation to advance the Second Amendment rights of law-abiding Tennesseans by implementing a Constitutional Carry law.
«Read the rest of this article»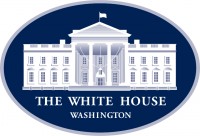 Washington, D.C. – THE PRESIDENT: Thank you very much. Thank you. Thank you very much.
Madam Speaker, Mr. Vice President, members of Congress, the First Lady of the United States — (applause) — and my fellow citizens:
Three years ago, we launched the great American comeback. Tonight, I stand before you to share the incredible results. Jobs are booming, incomes are soaring, poverty is plummeting, crime is falling, confidence is surging, and our country is thriving and highly respected again. (Applause.) America's enemies are on the run, America's fortunes are on the rise, and America's future is blazing bright.
«Read the rest of this article»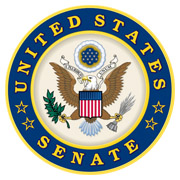 Washington, D.C. – Today, September 3rd, 2019, U.S. Senator Marsha Blackburn (R-Tenn.) joined Fox Business' Maria Bartiromo on Mornings with Maria to discuss trade with China, the U.S.-Mexico-Canada Agreement and gun violence.
On the USMCA
"When you have the Farm Bureau, the Chamber of Commerce, the UAW and the teamsters all supporting the agreement, call the vote and pass the thing."
«Read the rest of this article»
Sportsmen Have a Leader They Can Trust in Representative John Tidwell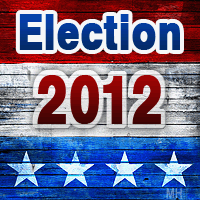 Nashville, TN – In recognition for his years of support for the Second Amendment and the rights of hunters, the National Rifle Association (NRA) has endorsed Tennessee State Representative John Tidwell for re-election.
Trevor Santos, Tennessee State Liaison for the NRA-ILA, said of Representative Tidwell that voters can trust him as a "solid pro-gun/pro-hunting candidate who strongly supports our Second Amendment freedoms and hunting heritage."
«Read the rest of this article»

Nashville, TN – Appearing today on the Nashville-based nationally syndicated Steve Gill Show Republican presidential candidate Newt Gingrich defended his plan to promote energy policies that would get the price of gasoline back down to $2.50 a gallon.
"This is not the only issue I talk about," Gingrich noted, "I talk about foreign policy and having no apologies for America; I talk about having a tax code that would let you have a 15% flat tax as an option…and revising the capital gains tax to generate hundreds of billions of dollars in new investment; replacing the environmental protection agency with the environmental solutions agency; protecting Second Amendment rights…. But this [gasoline price] issue is a big issue and if you are a working American or a retired American and live in a state where you have to drive long distances, like here in Tennessee, it is a huge issue." «Read the rest of this article»
Coach Willard Ross Act penalizes wrongful sale or purchase of firearms.
On Monday, March 23rd, the Tennessee House of Representatives voted to pass a bill designed to help keep guns out of the hands of criminals.
"There are plenty of bills up here advocating Tennesseans' Second Amendment rights, but what we must also do is make sure we do everything we can to keep those guns out of the hands of criminals," said Rep. Joe Pitts, D-District 67. «Read the rest of this article»
House budget hearings scheduled to continue throughout next several weeks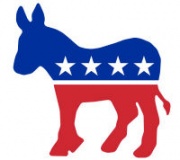 "Governor Bredesen offered the House a good starting point for this year's budget discussion," said State Representative Joe Pitts (D-Clarksville).
During a joint session of the Tennessee House and Senate on Monday, Governor Phil Bredesen delivered his draft of the state's budget for the 2009-2010 fiscal year, including budget projections for the next four years. «Read the rest of this article»