Topic: Senator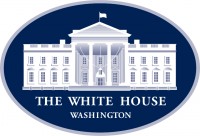 Washington, D.C. – During her confirmation hearings, Judge Barrett demonstrated respect for the law, intelligence, good character and steady temperament. Having attended college in Tennessee and law school in Indiana, her background will strengthen the Supreme Court by making it more diverse.
She is well-qualified and has said she will decide cases based upon the law, not her personal views. Judge Barrett will be an excellent Associate Justice of the Supreme Court, and I will vote to confirm her nomination.
«Read the rest of this article»
Senator Marsha Blackburn
Tennessee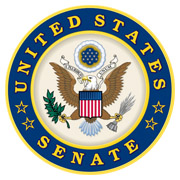 Washington, D.C. – Senators Marsha Blackburn (R-Tenn.) and Tammy Baldwin (D-Wis.) introduced S. 1166, the Internet Exchange (IX) Act, which will help to improve internet access for consumers, especially those in rural areas.
"You can't have a 21st century education, 21st century healthcare, or a 21st century business without access to 21st century internet," said Senator Blackburn. "The bipartisan IX Act will make big strides in closing the digital divide in Tennessee by providing internet access to areas with the highest degree of need."
«Read the rest of this article»
Senator Marsha Blackburn
Tennessee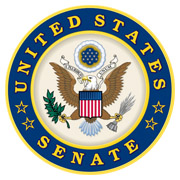 Washington, D.C. – Senator Marsha Blackburn (R-Tennessee) made the following statement regarding today's vote on Speaker Nancy Pelosi's resolution to block President Donald Trump's southern border emergency declaration:
"Since Congress gave emergency powers to the executive branch in 1976 under the National Emergencies Act, presidents from both political parties have declared national emergencies in the United States over situations far less dire than the security and humanitarian crisis that is currently plaguing the southern border."
«Read the rest of this article»
Senator Marsha Blackburn
Tennessee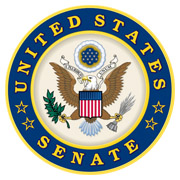 Washington, D.C. – The Trump administration has announced the decision to issue a rule prohibiting the use of federal funds from going to abortion providers, including Planned Parenthood, under Title X of the Public Health Service Act.
The U.S. Department of Health and Human Services rule accomplishes the same goal as S. 105, the Title X Abortion Provider Prohibition Act, the first bill Senator Marsha Blackburn (R-Tenn) introduced in the United States Senate.
«Read the rest of this article»
Austin Peay State University

Clarksville, TN – Mackenzie Kelly is passionate. She's passionate about playing the saxophone, but what really drives her at Austin Peay State University is her desire to gain a degree and help make a difference in children's lives.
"I really want to be a voice for those who can't advocate for themselves," she said during a recent interview. "I believe music education is a good tool we can use to help disadvantaged students."
«Read the rest of this article»
City leaders urge Senators to seek real solutions
Clarksville, TN – Clarksville Mayor Kim McMillan was part of a select delegation of U.S Conference of Mayors leaders who visited Washington this week to discuss a way forward on key national topics with local implications, including healthcare, infrastructure and tax reform.
The mayors, representing cities across America, emphasized bipartisanship and stressed to lawmakers that policies emerging from Congress should put people first and hopefully will include consultation with mayors and governors.
«Read the rest of this article»
Congressman Marsha Blackburn
7th District of Tennessee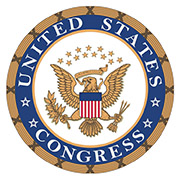 Washington, D.C. – U.S. Representative Marsha Blackburn (R-TN) applauds passage of H.R. 375 – To designate the Federal building and United States courthouse located at 719 Church Street in Nashville, Tennessee, as the "Fred D. Thompson Federal Building and United States Courthouse"
"Fred Thompson was a neighbor, a friend, and a trusted political voice. Dedicated to first principles and conservative values from the start of his career in Sen. Howard Baker's office, Fred Thompson made a lasting impression on the state of Tennessee. He loved our state and her people," said Blackburn.
«Read the rest of this article»

Nashville, TN – Tennessee Governor Bill Haslam, the Department of Economic and Community Development and LG Electronics Inc. officials today announced the company will build a new home appliance manufacturing facility in Clarksville.
The global manufacturer, with headquarters in South Korea, is a leader in appliances, electronics and mobile devices. LG will invest $250 million in the facility, creating at least 600 new jobs in Montgomery County.
«Read the rest of this article»
Highlight Importance of Community and Government Partners to Help Tennesseans Quit Smoking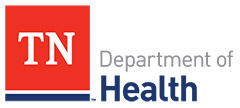 Nashville, TN – Tennessee State leaders and officials have reignited a call to reduce tobacco use in Tennessee, sharing a collective commitment to helping Tennesseans quit the habit.
Holding a press conference alongside several attending leaders from the state's government, business and non-profit organizations, Tennessee Department of Health Commissioner John Dreyzehner, MD, MPH, Governor's Foundation for Health and Wellness CEO Richard Johnson and NashvilleHealth Founder Senator Bill Frist, MD discussed the many opportunities available to citizens who are ready to quit.
«Read the rest of this article»

Clarksville, TN – On the heels of being named the Army's best installation, Citizens for Fort Campbell – a passionate group of 40 representatives from Montgomery County and Christian County governments, institutions and businesses – took to the halls of Congress this week to meet with members of the state delegation on important issues facing Fort Campbell.
The annual Citizens for Fort Campbell trip to Washington, D.C. is organized by the Clarksville Area Chamber of Commerce and the Christian County Chamber of Commerce as a way to keep elected officials informed on the issues facing Fort Campbell and advocate for their support.
«Read the rest of this article»