Topic: Silver Star
Written by Sgt. Steven Lopez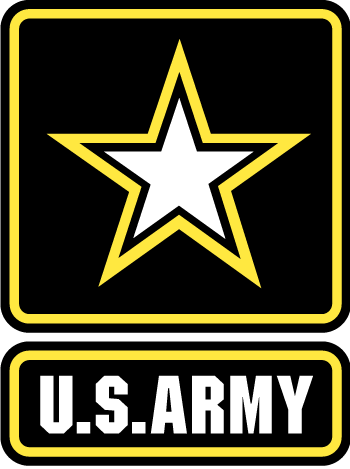 Nashville, TN – General James McConville, Vice Chief of Staff of the U.S. Army, presented two Soldiers from Company C, 6th Battalion, 101st Combat Aviation Brigade, 101st Airborne Division (Air Assault) the Silver Star for heroic actions in support of U.S. Army forces in Afghanistan, July 12th, 2018, during a ceremony at the Army Aviation Association of America Summit 2019 in Nashville, April 16th.
McConville, a former 101st Airborne Division (Air Assault) commander, pinned the medals on Sgt. Armando Yanez and Sgt. Emmanuel Bynum following his keynote address at the summit, an annual gathering of the Army aviation community.
«Read the rest of this article»
101st Airborne Division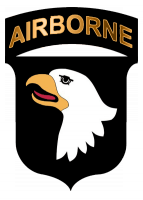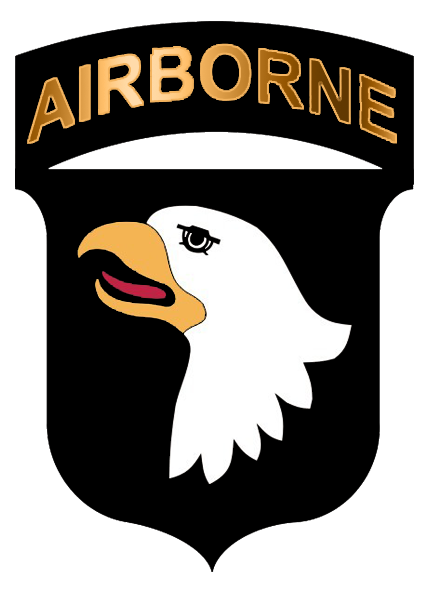 Fort Campbell, KY – 101st Airborne Division's Sabalauski Air Assault School soldiers will welcome a new commander, Wednesday, March 6th, 2019 at 11:30am.
Capt. Matt Rivas, who has commanded the unit for the last two years, will pass the mantle of command to Capt. Kevin Gibbons in a ceremony at the school.
"Over the last two years it's been my honor to oversee the training of over 3,800 students who earned the coveted Air Assault badge," said Rivas. "I'm also proud of the team for developing the Air Assault symposium program to develop and share techniques across the division, building a new Sling Load Master course, and hosting the Secretary of the Army and numerous celebrities to share and promote the 'Screaming Eagle' culture."
«Read the rest of this article»
Written by Staff Sgt. Thaddius S. Dawkins
U.S. Army Special Operations Aviation Command Public Affairs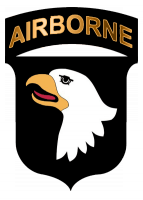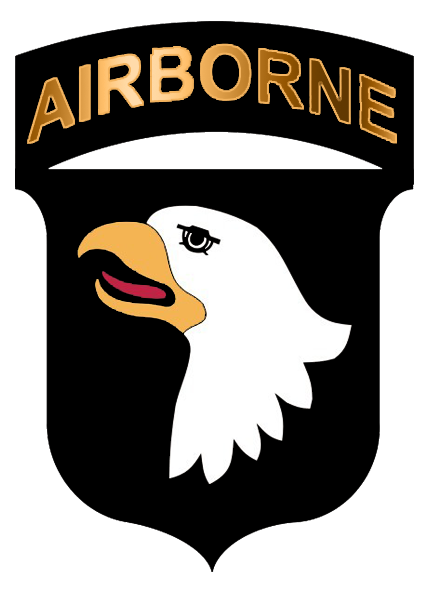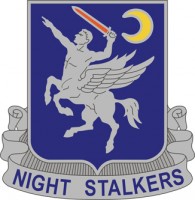 Fort Campbell, KY – As the Company A, 1st Battalion, 160th Special Operations Aviation Regiment (Airborne) hangar began to fill with people March 21st, it was clear this wasn't just another retirement ceremony.
This ceremony had an even greater significance than most others. After all, Chief Warrant Officer 5 Karl H. Maier and Chief Warrant Officer 5 George "Billy" Cook had more than 70-years of combined Army Service — with more than 50 of those years spent as Night Stalkers.
«Read the rest of this article»
Written by Maj. Brandon Bissell
5th Special Forces Group (Airborne) Public Affairs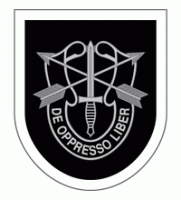 Fort Campbell, KY – Bob Howard grew up in Opelika, Alabama, in a house on a hill accessed by a single road. At the bottom of the hill living in two houses on either side of the road were two families, each with several boys that were both older and bigger than him.
Bob Howard was a smart boy. He knew the odds were not in his favor if he challenged the boys, so every day on his way home from school he would devise a different plan to get past the boys and up the hill to his home without getting into trouble.
«Read the rest of this article»
Final update detailing the first session of the 108th General Assembly
Food, Clothing, and Hygiene Drive to support the Austin Peay State University Food Pantry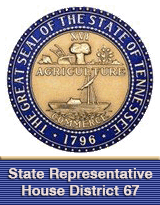 Nashville, TN – House Bill 32, License Plates for our Veterans and Active Duty Military.
House Bill 32, sponsored by Tennessee State Representative Cameron Sexton (R-Crossville) will make some changes, effective July 1st, 2014, to the issuance of license plates to our active duty military and veterans who receive honors and awards such as the Purple Heart, Silver Star, Air Medal, and Medal of Honor.
The most substantial change is moving the Air Medal plates to the category of military cultural license plates.  This category also contains other license plates such as the Silver Star and Bronze Star.
«Read the rest of this article»
Clarksville,TN – Friends and family gathered on Friday to honor George Kazuo Nishimura, who was a member of the famed 442nd Regimental Combat Team, Military Intelligence Service.
Sponsored in part by F&M Bank and Clarksville Online, the ceremony was to present Nishimura with a bronze replica of the Congressional Gold Medal that had been awarded to his unit in 2010, in a unanimous vote of Congress, and approved by President Barack Obama.
Nishimura was left off of the list of veterans to receive their recognition due to a field promotion he received while serving his country, and a change in his serial number.  Through the efforts of friends and family, Nishimura received his award and was given his place in history on Friday.
«Read the rest of this article»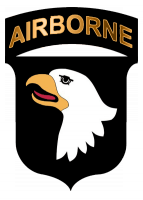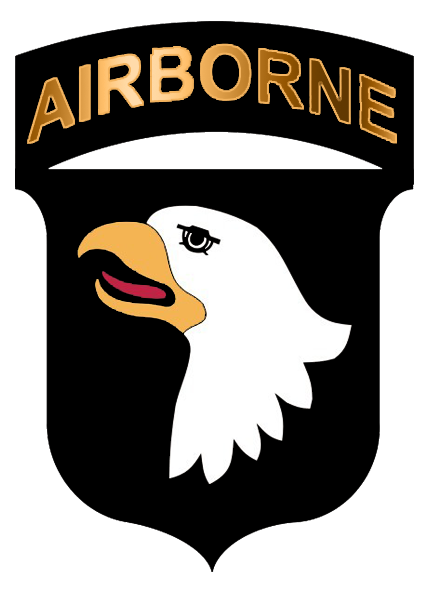 Fort Campbell, KY – The 506th Infantry Regiment, 4th Brigade Combat Team, 101st Airborne Division will honor one of their fallen heroes by posthumously awarding him the Silver Star August 25th, 2011 during a ceremony to be held at the 4th BCT Headquarters Building, Fort Campbell, KY.
«Read the rest of this article»
Written/Produced by Staff Sgt. Bernardo Fuller
16th Mobile Public Affairs Detachment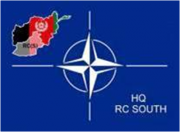 Kandahar Province, Afghanistan – While visiting Regional Command South to see and hear what is operationally and strategically important, General David Petraeus made time to present multiple awards of valor, including the Silver Star, Bronze Stars for Valor, Army Commendation Medals for Valor, and Purple Hearts at Forward Operating Base Wilson.
He also handed out coins to engineers that worked on the Kandahar Power Bridging Solution.
«Read the rest of this article»
Written by Combined Joint Task Force-101 Public Affairs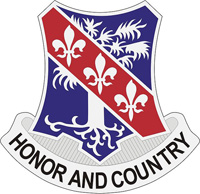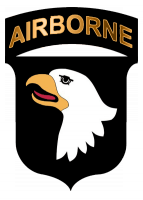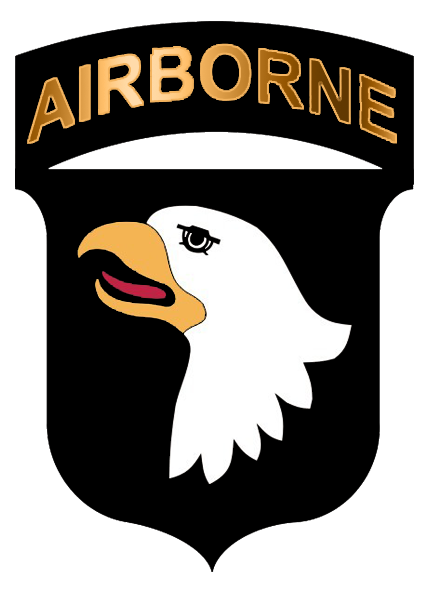 Bagram Airfield, Afghanistan – U.S. Secretary of Defense Robert M. Gates presented six Silver Star Medals and a Bronze Star Medal with Valor to Task Force Bastogne Soldiers at Forward Operating Base Joyce December 7th.
The Soldiers, all from 2nd Battalion, 327th Infantry Regiment, 1st Brigade Combat Team, 101st Airborne Division, were recognized for heroic actions during Operation Strong Eagle in June and July in eastern Afghanistan.
«Read the rest of this article»
Written by Regional Command East Public Affairs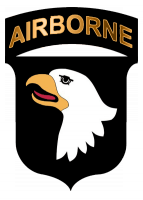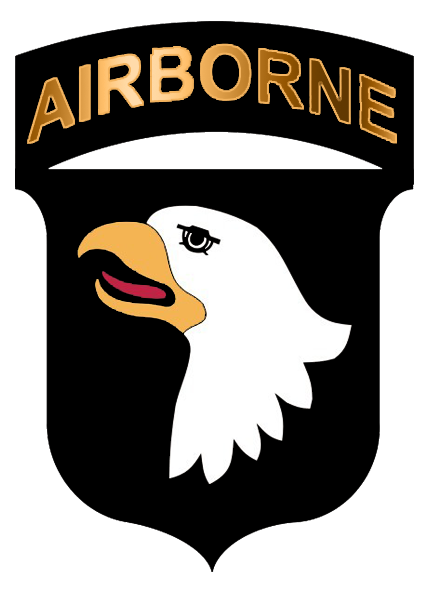 Bagram Airfield, Afghanistan – U.S. Army Sgt. Donald Starks from Grayling, MI, received the Silver Star in a ceremony on Combat Outpost Margah in eastern Afghanistan's Paktika Province today.
U.S. Army Gen. David H. Petraeus, International Security Assistance Force commander, awarded Starks for his actions during an insurgent attack on COP Margah October 30th. «Read the rest of this article»