Topic: Stephen Hurt
Clarksville Police Department

Clarksville, TN – Clarksville Mayor Kim McMillan and Clarksville Police Chief Al Ansley promoted four officers Friday, October 26th, 2018 during a packed room at Police Headquarters.
Officer Stephen Hurt, hired in 2013, was promoted to Sergeant and previously held the position of Field Training Officer. He will be a shift supervisor on District 3 dayshift.
«Read the rest of this article»
Clarksville Police Department

Clarksville, TN – A domestic assault suspect attempted to run over one Clarksville Police Officer and later fired gunshots at another officer during a high-speed pursuit late Sunday night, June 24th, 2018.
Officer Stephen Hurt investigated a reported domestic assault on the 1500 block of Armistead Drive at 10:19pm Sunday night, in which Elique Camacho allegedly drove to a relative's home in a belligerent, intoxicated condition. Camacho reportedly yelled that he would fight anyone before striking a 12-year-old girl in the head with a closed fist.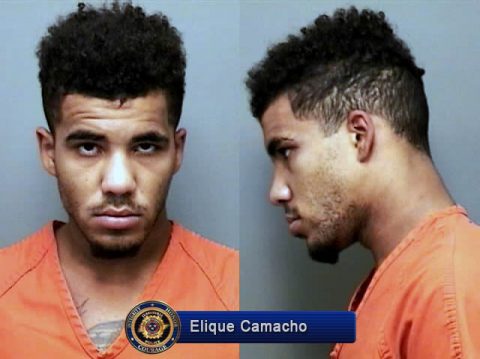 «Read the rest of this article»

Clarksville, TN – On February 28th, 2016 at 11:32pm, Clarksville Police District 1 Patrol Officers responded to a Suspicious Activity call at the 1700 block of Thistlewood Drive. A Clarksville citizen reported that a young white male in a white shirt and black pants was walking around the cul-de-sac looking into cars.
When the first Officer arrived, he observed an individual matching that description running behind the 1729 Thistlewood Drive building. The individual who ran behind the building was Joseph Hnosko.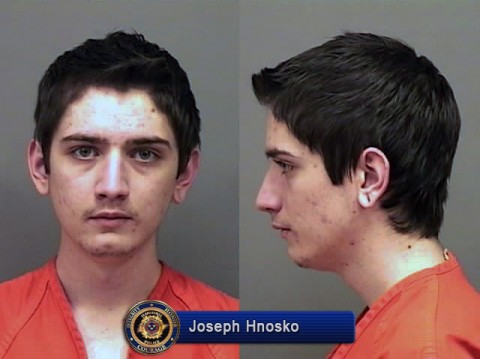 «Read the rest of this article»

Clarksville, TN – The Clarksville Police Department had three graduate from the Tennessee Law Enforcement Training Academy on May 24th. They are Shelby Murray, Nicholas Holley and Stephen Hurt.
Hurt received the John Cunningham Outstanding Officer Award for being the number one graduate of the class of 84 cadets.
«Read the rest of this article»

Clarksville, TN- On Friday, March 1st, Clarksville Commissioner of Finance, Debbie Frazier, administered the oath of office to four new Clarksville Police Department Officers.
The new Police officers are Stephen Hurt, Nicholas Holley, Robert Pasionek, and Shelby Murray.
The new officers have begun their in-house training and will attend the Tennessee Law Enforcement Training Academy class in Donelson, TN, March 17th – May 24th, 2013.
APSU Sports: Austin Peay Men's Basketball

Clarksville, TN – Lipscomb finished the game with a 15-0 run, Tuesday night, and stunned Austin Peay State University, 87-84, in a non-conference basketball game played in Dave Aaron Arena.
«Read the rest of this article»