Topic: Tail Of The Dragon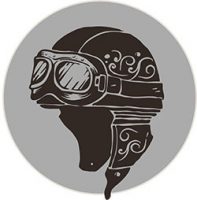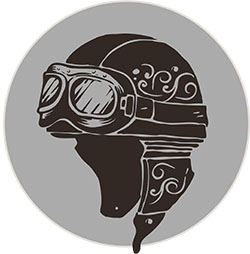 Clarksville, TN – On my recent trip to the Smoky Mountains, I was riding with a group of seven bikers. Most of our riding was together, and other than a quick trip to the grocery store, we were always together.
On this particular day, two of us were ready to beat the heat and head back to the hotel so he and I went one way and the group went another.
The trip back to the hotel dictated that we ride the Tail of the Dragon. Once we were at Deals Gap, we had two options to Robbinsville, NC.
«Read the rest of this article»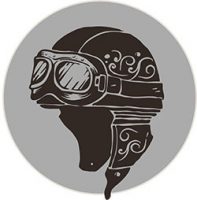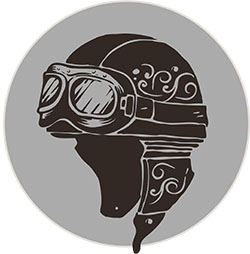 Clarksville, TN – I just returned from a four day three night trip to the Great Smoky Mountains. It's a trip I make at least a couple of times a year. The Smokies are just a couple of hours down I-40 so it's an easy ride for me.
What began as a three man trip turned into a group of seven brothers eager to take whatever the landscape could throw at us.
Of course we did the Devil's Triangle, Tail of the Dragon, Wayah Road, the Moonshiner and a day trip to Helen Georgia. We had hot and steamy weather, for the most part, although a portion of the group were drenched in a downpour on Friday afternoon.
«Read the rest of this article»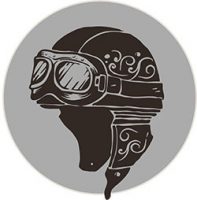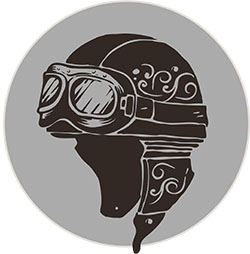 Clarksville, TN – There's a popular internet meme that says, "don't look back, there's nothing to see there." My understanding is that it refers to your life BEFORE motorcycles, and while that's true, I think it's healthy to take stock in where you've come from and how you will move forward.
Self improvement is a never ending process. Learning from your mistakes is critical. To just simply ignore the things that happen in your life as coincidence is wrong. In my opinion, I believe that things happen for a reason, and I've got to recognize that.
I don't want to be better than everybody else, I just want to be better than I was yesterday.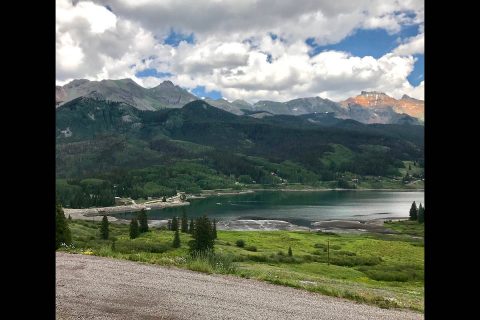 «Read the rest of this article»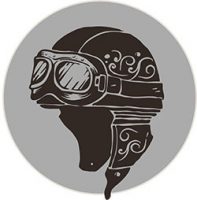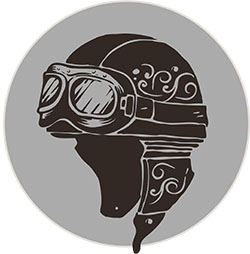 Robbinsville, NC – When I hit the road, I'm always looking for AMERICAN owned, old school motels. I don't need a lot of "foo foo" like shampoos, conditioner, breakfast bar and all of that. I travel self contained.
I look for fairly priced and clean rooms. I don't want to step into the shower and see a bug, or a yellow line around the tub. I check the sheets and pillowcases. I'm EXTREMELY OCD! I carry handy wipes and air freshener. (Ok, I know that might be over the top).
My last trip to the Smoky Mountains, I stayed at the San Ran Motel in Robbinsville, North Carolina. It's conveniently located near the Tail of the Dragon and the Cherohala Skyway.
«Read the rest of this article»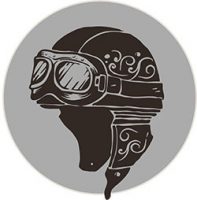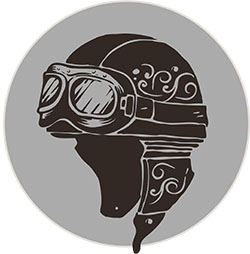 Robbinsville, NC – In my most recent trip to the amazing Smoky Mountains, my travel partner and I stayed in Robbinsville, North Carolina. We've stayed in various different areas surrounding the mountains, and basically we're looking for good value and price, so we landed here for this trip.
Just down the road, not even 100 yards, we discovered The Hub. We were VERY satisfied at what we found. Here's the back story:
Five years ago, Greg McCoy was running a VERY successful motorcycle rental business. A friend of his approached him about getting into the restaurant business. Greg HATES to cook, but the two of them ventured on and The Hub was created. It started as a coffee shop, but that didn't last long.
«Read the rest of this article»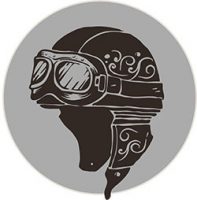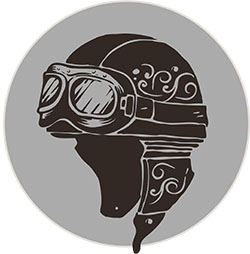 Clarksville, TN – It's been an interesting couple of months for me, to say the least, when it comes to commanding my motorcycle. After the wreck, I hopped back on the beast, but didn't feel as confident as before.
I was particularly "skittish" into the corners. I've determined that the accident was a brief lapse of attention that caused me to lose sight of where I should be looking, and off the road I went.
Fast forward to this past weekend where I was going to ride the Smoky Mountains and all the exciting roads that we all love to ride. My mind kept telling me "watch out for the Dragon" or "you better take it easy, you don't want to go down again." All these negative thoughts that in reality can REALLY cause a problem if you don't have the right mindset.
«Read the rest of this article»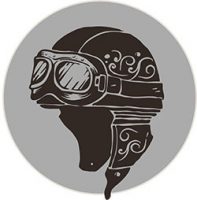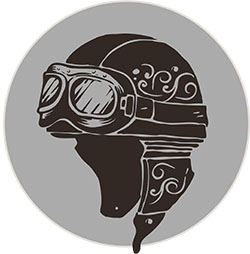 Clarksville, TN – Living in Tennessee presents very distinct seasons. Our winters are cold, our springs are filled with storms and tornadoes, our summers are the epitome of heat and humidity, but then there's the fall.
SWEET GLORIOUS FALL!
Without question, this is my favorite time of the year. It always has been, even before I became a biker. But I never thought the fall would be so fabulous until I started riding.
I absolutely LOVE getting out early in the morning, hitting the coffee shop, then taking off with no particular destination in mind. Temperatures in the mid fifties to low seventies are the absolute best.
«Read the rest of this article»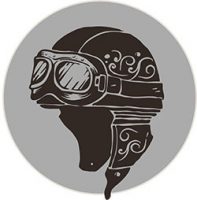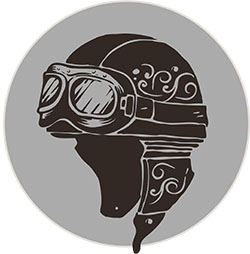 Clarksville, TN – I just returned from spending a couple of days in East Tennessee, and riding through the beautiful Smoky Mountains. There were four of us, and like me, we were like kids in a candy store with the prospects of what laid ahead of us.
The Tail of the Dragon, the Devil's Triangle, the Foothills Parkway, the Cherohala Skyway and more were ahead of us and we couldn't get there fast enough.
After meeting for a quick coffee and introductions, (there were a couple of newbies in the bunch) we took off.
«Read the rest of this article»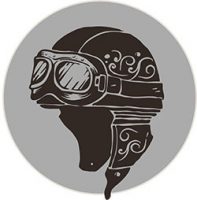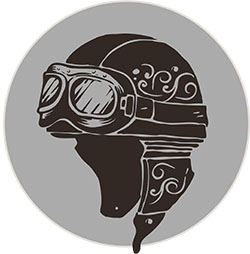 Clarksville, TN – Am I the only biker who replays his trips and all the potential hazards, or "close calls" I encountered along the way?
It's a curious thing for me that after I return home, I replay all the "potential" incidents that "almost" happened while I was on the road. I'm so focused on the road, the traffic, the weather and all that surrounds me at the time, that it doesn't quite register, but for some reason, I replay all the "close calls" I had.
I distinctly remember the time I motored out to Texas, (which I LOVE by the way) and as soon as I got on the four lane roads, and the speed limit is 75, I passed a couple of "good old boys" who were hogging the left lane and when I sped past them, I gave them "the look" and when I turned my attention back to my lane, I was just about out of pavement. I was just a few feet from the guardrail and I had to whip myself back into shape.
«Read the rest of this article»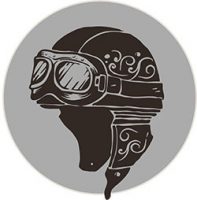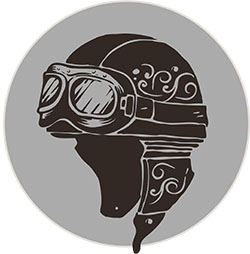 Clarksville, TN – One of the first things I learned when I started riding was that you need to ride and ride to become a better rider.
Well THANK YOU Captain Obvious!
I was also told that I would drop the bike. Been there, done that.
I'm been SO fortunate to ride with some AMAZING bikers since I began my journey. Old school, new school, I've ridden with them all. Just riding with them is a privilege but it's great ON THE JOB training. I watch, I listen, I learn. But I've put nearly 80,000 miles on the road in two years, and that's what it takes.
If I could live forever, I would ride forever.
«Read the rest of this article»