Topic: Tennessee Tuesday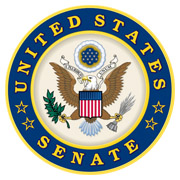 Washington, D.C. – The U.S. Department of Veterans Affairs exists to serve those who have served our country.
When I heard veterans, who rely on caregivers, were arbitrarily cut from receiving benefits, I knew we had to take action to ensure they receive the best possible care.
Senator Gary Peters (D-Mich.) and I introduced bipartisan legislation to address this issue.
«Read the rest of this article»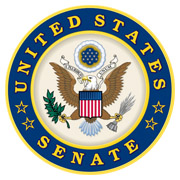 Washington, D.C – On Monday, July 8th, 2019, I wrote to Snapchat CEO Evan Spiegel and urged him to protect our children from being exposed to sexual predators and explicit adult content. Disappearing pictures, a location-sharing feature and limited parental controls make the app a child predator's dream.
I heard back from Snapchat and am glad to report they are receptive to my concerns. I look forward to meeting with them to discuss how we can protect our children.
«Read the rest of this article»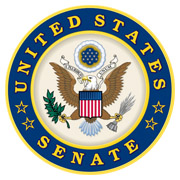 Washington, D.C. – Senator Marsha Blackburn (R-Tenn.) spoke on the Senate floor about protecting our country's freedom for Independence Day.
Remarks as Prepared.
Thank you, Mister President.
In 1826, a very old and feeble John Adams received a group of Quincy, Massachusetts town leaders who were seeking his help in planning an anniversary celebration of the Declaration of Independence. They wanted Adams to pen a toast to be read at the event. Imagine their surprise when Adams left them with just two words:
«Read the rest of this article»
Introduced: The Accountability for Care of Unaccompanied Alien Children Act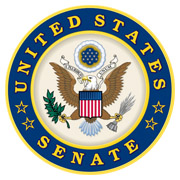 Washington, D.C. – Things are heating up here in Washington! Keep reading for a look at what I've been up to as May draws to a close.
The human trafficking situation on our southern border is heartbreaking, and we have a responsibility to ensure children traveling alone are placed with responsible adults who will keep them out of harm's way.
My new bill will hold government agencies accountable by ensuring every decision made keeps the child's best interests in mind.
«Read the rest of this article»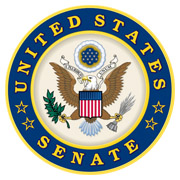 Washington, D.C. – Attorney General William Barr testified before the Senate Judiciary Committee on Wednesday about Special Counsel Robert Mueller's report. The Attorney General told me he believed the Special Counsel's investigation was exhaustive.
We now know the President did not collude with the Russians, and the Attorney General did not recommend any obstruction charges. Yet I remain concerned about the politicized culture among a select group of FBI and Justice Department employees.
«Read the rest of this article»
Senator Marsha Blackburn
Tennessee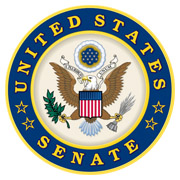 Washington, D.C. – Tennessee Tuesday is always my favorite day of the week.
Senator Lamar Alexander and I welcomed another great group of Tennesseans to our nation's capital for coffee, conversation, and pictures this week.
If you plan to be in the Washington, D.C. area on a Tuesday when the Senate is in session, we would love if you join us for this Tennessee tradition. Constituents attending will have the opportunity to meet and have their picture taken with their senators while enjoying a coffee and pastries.
«Read the rest of this article»