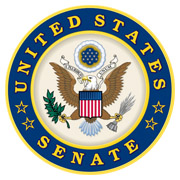 Washington, D.C. – The U.S. Department of Veterans Affairs exists to serve those who have served our country.
When I heard veterans, who rely on caregivers, were arbitrarily cut from receiving benefits, I knew we had to take action to ensure they receive the best possible care.
Senator Gary Peters (D-Mich.) and I introduced bipartisan legislation to address this issue.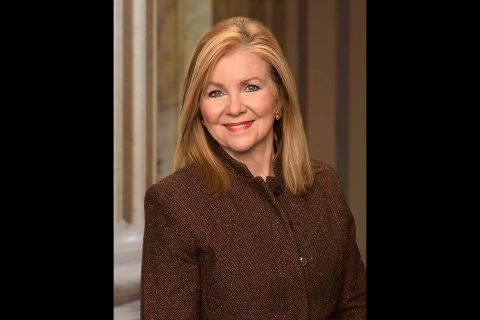 Over 30 child pornography sites are currently operating on the dark web, as pedophiles continue to target our children through social media.
Human trafficking is a big business with cartels and other groups exploiting vulnerable women and children.
On Tuesday, I raised my concerns with FBI Director Christopher Wray at a Senate Judiciary Committee hearing.
Commending Border Patrol For Their Service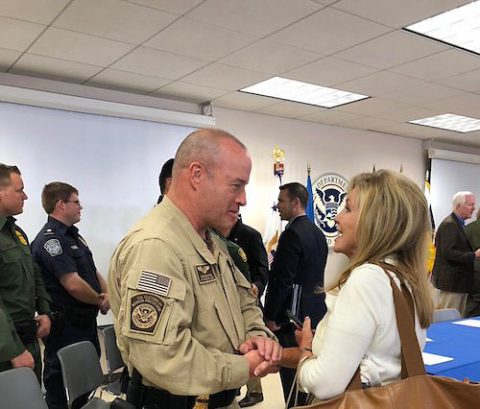 I stood shoulder to shoulder with Chairman Lindsey Graham and other colleagues on the Senate Judiciary Committee to introduce a resolution honoring our border patrol officials.
Our Customs and Border Protection officers have answered a call of duty far greater than the one they signed up for. Instead of defending our nation's sovereignty, they are being asked to provide medical attention they have not been trained to provide, and care for children who have been taken advantage of by those who wish to do them harm.
To our CBP officers: know that Americans across this country support you and thank you for doing this impossible job.
Securing Our Military's Leadership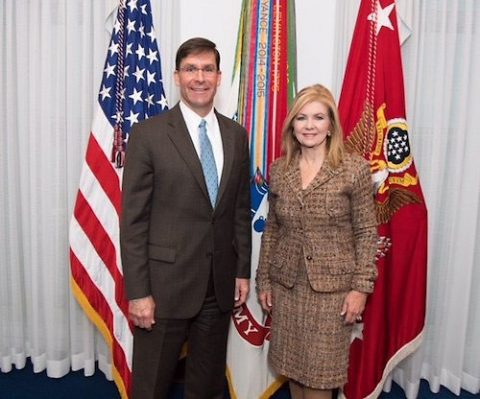 An effective military requires strong leadership at the top. The Senate confirmed Mark Esper to serve as Secretary of Defense and General Mark Milley to serve as Chairman of the Joint Chiefs of Staff this week.
The Senate Armed Services Committee, which I serve on, sent the nominations to the Senate floor because we know they both have what it takes to serve and protect our great nation. Congratulations Secretary Esper and Chairman Milley!
Raising The Bar: Confirming Judges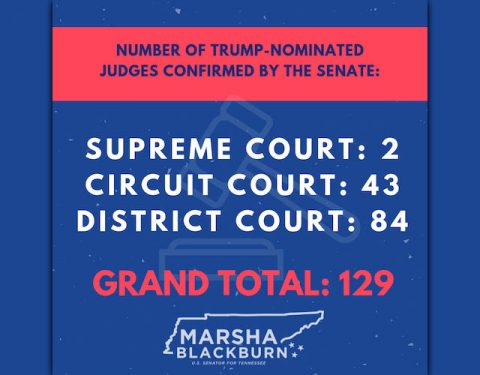 The Senate confirmed two more U.S. District Court judges this week. Continuing to confirm well-qualified judicial nominees is a priority for Tennesseans–a priority I am happy to fight for with my Senate Judiciary Committee colleagues.
In The News
Fox Business host Charles Payne and I discussed the Department of Justice's investigation into Big Tech's anticompetitive conduct. At the next Senate Judiciary Committee Tech Task Force roundtable, we'll be discussing how to foster free markets and competition.
Social media companies are elaborate advertising agencies, and, the more data companies collect, the more money they make.
As Chair of the Senate Judiciary Committee's Tech Task Force, I'm working to make sure your privacy is protected. I talked about all of this and more on Bloomberg TV on Thursday.
Parents raising kids in the digital era are right to be concerned about privacy and data security. Speaking with Yahoo! Finance on Thursday, I laid out how Big Tech companies exploit our children online.
Catching Up With Tennesseans
On Tuesday, I held a TeleTown Hall and spoke with folks from East Tennessee about the issues they want addressed by Congress. I will continue to fight for Tennessee values in the Senate!
Tennessee Tuesday
It was all smiles and sunshine for coffee and donuts – Tennessee style! I always enjoy meeting with those of you who visit our nation's capital. Thank you for sharing a portion of your trip with Senator Alexander and me.
Visiting Washington soon? You can sign up by visiting my website or calling 202.224.3344.
Stay In Touch
As a reminder, you can reach any of my six offices in Tennessee to share a concern or request assistance with a federal agency. The phone number for my Washington D.C. office is 202.224.3344, the same number previously used by Senators Bob Corker and Bill Frist.
Be sure to follow my work on behalf of Tennesseans on social media:
Facebook: facebook.com/marshablackburn
Twitter: @MarshaBlackburn
Instagram: @MarshaBlackburn
My Best,

Marsha