Topic: Human Trafficking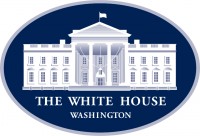 Washington, D.C. – "There are a lot of statistics Mark A. Morgan, acting U.S. Customs and Border Protection commissioner, uses to show how President Donald Trump's policies have helped to cut illegal immigration into the United States"—but there are two that he thinks really make that accomplishment clear, Paul Bedard reports for the Washington Examiner.
"First is daily apprehensions, a number that hit 4,600 at the height of the latest crisis in May. That has now dropped to 1,300. What's more, he said, the 21-daily average is below 1,000, a 78% cut."
«Read the rest of this article»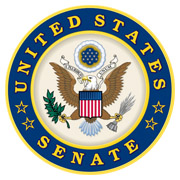 Washington, D.C. – Senators Marsha Blackburn (R-Tenn.) and Joni Ernst (R-Iowa), the first two Republican women to serve on the Senate Judiciary Committee, have introduced legislation to combat asylum fraud and protect children arriving at the border from falling victim to human trafficking.
S. 2420, the End Child Trafficking Now Act of 2019, amends the Immigration and Nationality Act to require a DNA test to substantiate the familial relationship between an alien and an accompanying minor. The legislation will prevent drug traffickers and gang members from trafficking children.
«Read the rest of this article»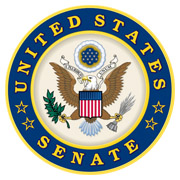 Washington, D.C. – The U.S. Department of Veterans Affairs exists to serve those who have served our country.
When I heard veterans, who rely on caregivers, were arbitrarily cut from receiving benefits, I knew we had to take action to ensure they receive the best possible care.
Senator Gary Peters (D-Mich.) and I introduced bipartisan legislation to address this issue.
«Read the rest of this article»
Introduced: The Accountability for Care of Unaccompanied Alien Children Act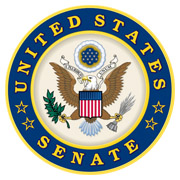 Washington, D.C. – Things are heating up here in Washington! Keep reading for a look at what I've been up to as May draws to a close.
The human trafficking situation on our southern border is heartbreaking, and we have a responsibility to ensure children traveling alone are placed with responsible adults who will keep them out of harm's way.
My new bill will hold government agencies accountable by ensuring every decision made keeps the child's best interests in mind.
«Read the rest of this article»
Tennessee Department of Health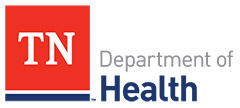 Nashville, TN – The Tennessee Department of Health says that human trafficking is a public health concern that affects individuals, families and communities here in Tennessee.
It is the modern-day slavery, the sale of another person for sex. While this crime is largely hidden, Tennessee leads the nation in its approach to addressing human trafficking.
«Read the rest of this article»
Written by Curtis Johnson
Tennessee State Representative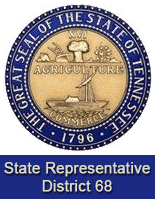 Nashville, TN – The first session of the 110th Tennessee General Assembly adjourned on May 10th, 2017, after passing major legislation that will benefit Tennesseans for generations to come. This is Part 8 of a 12 Part report.
This includes a measure making Tennessee the first state in the nation to offer all adults without a degree tuition-free access to community college; a new law rebuilding a safe and reliable transportation network, while reallocating revenues to maximize taxpayers' return on that investment; and a bill which provides a responsible path to improve access to broadband through investment, deregulation, and education.
Action in the General Assembly also included passage of a balanced budget which takes on no new debt, as well as legislation protecting the elderly, enhancing the state's robust job growth, cracking down on crime, and boosting efforts as the fastest improving state in the nation in K-12 student achievement. Following is a report on key legislation passed this year.
«Read the rest of this article»

Clarksville, TN – An earthquake ravaged parts of Nepal on April 25th, 2015 destroying homes and businesses and killing nearly 9,000 people. In the months following the devastation, several mysterious individuals appeared in the ruble, offering survivors the opportunity to pursue a better life through education or jobs overseas.
Thousands of women and girls, having no alternative, accepted these seemingly generous offers.
«Read the rest of this article»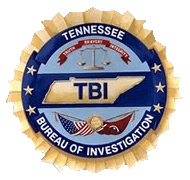 Nashville, TN – Special Agents in the Tennessee Bureau of Investigation's Human Trafficking Unit, working alongside local and federal partners, have arrested and charged a Nashville man accused of trafficking a 12-year-old from Texas for the purposes of commercial sex.
On Friday evening, the TBI received information from the U.S. Marshals Service about the possible whereabouts of a Texas child reported missing a month ago.
«Read the rest of this article»
Under Mark Gwyn, TBI has created Technical Services Unit, helped establish Tennessee Fusion Center, focused on combating human trafficking
Nashville, TN – Tennessee Governor Bill Haslam today announced the reappointment of Mark Gwyn as director of the Tennessee Bureau of Investigation (TBI).
Gwyn, 53, has led Tennessee's lead investigative law enforcement agency for 12 years. Under his leadership, the TBI has expanded its resources and embraced technology to enhance the agency's investigating strengths.
«Read the rest of this article»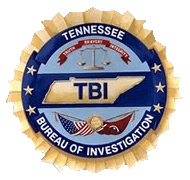 Nashville, TN – Special Agents in the Tennessee Bureau of Investigation's Human Trafficking Unit, assisted by Drug Investigation Division Agents and the Clarksville Police Department, have arrested and charged a Clarksville man accused of trafficking a juvenile for the purpose of sex.
After receiving information from the National Human Trafficking Hotline this week, TBI Agents began investigating Michael Scott Helton. During the course of the investigation, Agents developed information that this week Helton, an unregistered sex offender, trafficked a 17-year-old female for the purpose of providing a commercial sex act at a motel in Clarksville, TN.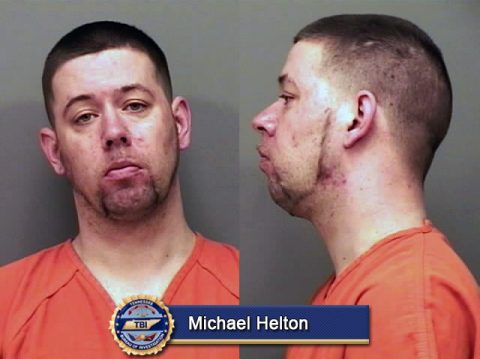 «Read the rest of this article»