Topic: Human Trafficking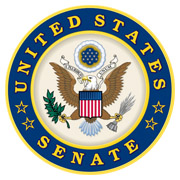 Washington, D.C. – On Sunday, I visited the U.S.-Mexico border in Arizona and met with Sheriff Mark Lamb, Sheriff Mark Dannels, and local ranchers to expose the chaos caused by President Joe Biden's administration's open-border policies.
It is abundantly clear that we are facing not only a humanitarian crisis, but also health and safety crisis. This week, I joined my colleagues in the Senate to close dangerous loopholes in the law by introducing the Stopping Border Surges Act. Until we secure our southern border, every town is a border town, and every state is a border state.
«Read the rest of this article»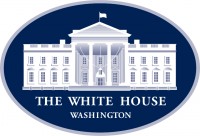 Washington, D.C. – Last month, the U.S. Marshals Service led a two-week operation alongside Georgia state and local officers to rescue endangered missing children in Atlanta and Macon.

"Operation Not Forgotten" resulted in the rescue of 26 children, the safe locating of 13 other children, and the arrest of nine criminal associates. Investigators cleared 26 arrest warrants and filed additional charges for crimes related to sex trafficking, kidnapping, registered sex offender violations, and drugs and weapons possession.
«Read the rest of this article»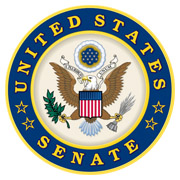 Washington, D.C. – Tennessee is no stranger to the tragedies that occur when criminal illegal immigrants get behind the wheel. In 2018, 22 year-old Pierce Corcoran of Knoxville was fatally struck in a head-on collision caused by an illegal alien who was later deported.
In 2019, another Knoxville resident, Debbie Burgess, was killed in a hit and run accident caused by an illegal alien with a lengthy criminal history. These tragedies are not limited to Tennessee, which is why I introduced legislation that will make our communities safer.
«Read the rest of this article»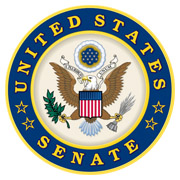 Washington, D.C. – On Thursday, February 13th, 2020, Senators Marsha Blackburn (R-Tenn.), Josh Hawley (R-Mo.) and Joni Ernst (R-Iowa) introduced legislation to reauthorize a provision of the Trafficking Victims Protection Reauthorization Act of 2005 (TVPRA) commissioning a two-part comprehensive federal study on human trafficking by the Department of Justice.
While the TVPRA had called for biennial comprehensive studies on the issue, the only study ever completed and submitted to Congress was in 2009. The Senators' legislation would therefore provide the first comprehensive study of human trafficking by the federal government in more than a decade.
«Read the rest of this article»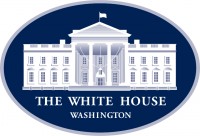 Washington, D.C. – THE PRESIDENT: Thank you very much. Thank you. Thank you very much.
Madam Speaker, Mr. Vice President, members of Congress, the First Lady of the United States — (applause) — and my fellow citizens:
Three years ago, we launched the great American comeback. Tonight, I stand before you to share the incredible results. Jobs are booming, incomes are soaring, poverty is plummeting, crime is falling, confidence is surging, and our country is thriving and highly respected again. (Applause.) America's enemies are on the run, America's fortunes are on the rise, and America's future is blazing bright.
«Read the rest of this article»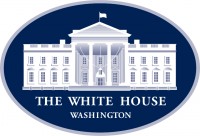 Washington, D.C. – "There are a lot of statistics Mark A. Morgan, acting U.S. Customs and Border Protection commissioner, uses to show how President Donald Trump's policies have helped to cut illegal immigration into the United States"—but there are two that he thinks really make that accomplishment clear, Paul Bedard reports for the Washington Examiner.
"First is daily apprehensions, a number that hit 4,600 at the height of the latest crisis in May. That has now dropped to 1,300. What's more, he said, the 21-daily average is below 1,000, a 78% cut."
«Read the rest of this article»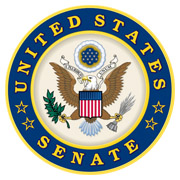 Washington, D.C. – Senators Marsha Blackburn (R-Tenn.) and Joni Ernst (R-Iowa), the first two Republican women to serve on the Senate Judiciary Committee, have introduced legislation to combat asylum fraud and protect children arriving at the border from falling victim to human trafficking.
S. 2420, the End Child Trafficking Now Act of 2019, amends the Immigration and Nationality Act to require a DNA test to substantiate the familial relationship between an alien and an accompanying minor. The legislation will prevent drug traffickers and gang members from trafficking children.
«Read the rest of this article»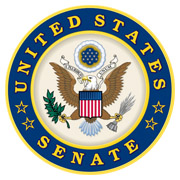 Washington, D.C. – The U.S. Department of Veterans Affairs exists to serve those who have served our country.
When I heard veterans, who rely on caregivers, were arbitrarily cut from receiving benefits, I knew we had to take action to ensure they receive the best possible care.
Senator Gary Peters (D-Mich.) and I introduced bipartisan legislation to address this issue.
«Read the rest of this article»
Introduced: The Accountability for Care of Unaccompanied Alien Children Act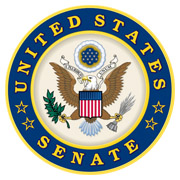 Washington, D.C. – Things are heating up here in Washington! Keep reading for a look at what I've been up to as May draws to a close.
The human trafficking situation on our southern border is heartbreaking, and we have a responsibility to ensure children traveling alone are placed with responsible adults who will keep them out of harm's way.
My new bill will hold government agencies accountable by ensuring every decision made keeps the child's best interests in mind.
«Read the rest of this article»
Tennessee Department of Health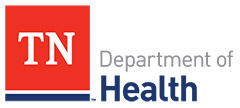 Nashville, TN – The Tennessee Department of Health says that human trafficking is a public health concern that affects individuals, families and communities here in Tennessee.
It is the modern-day slavery, the sale of another person for sex. While this crime is largely hidden, Tennessee leads the nation in its approach to addressing human trafficking.
«Read the rest of this article»