Topic: U.S. Customs and Border Protection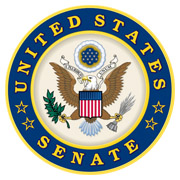 Washington, D.C. – U.S. Senator Marsha Blackburn (R-Tenn.) is demanding answers after Immigration and Customs Enforcement (ICE) awarded the Texas-based nonprofit Endeavors a $86.9 million contract to house about 1,200 illegal immigrant family members in hotel rooms.
Endeavors past IRS financial disclosures show that in 2018, it spent almost half of its funding on salaries.
In 2018, the nonprofit brought in over $38 million in contributions and grants.
«Read the rest of this article»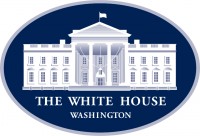 Washington, D.C. – "On Friday, President Donald Trump signed an executive order directing federal agencies to fill job vacancies based on merit, rather than require a minimum level of education for candidates seeking open positions," Preston Cooper reports for Forbes.

"Credential inflation shuts out experienced, qualified job candidates who are perfectly capable of filling certain roles simply because they lack the right piece of paper . . . Most perniciously, it convinces young job seekers that they need a bachelor's degree or even a graduate degree to succeed."
«Read the rest of this article»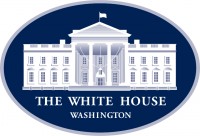 Washington, D.C. – At 5:40pm CT Tuesday evening, June 23rd, 2020, President Donald Trump will deliver an address to young Americans at the Dream City Church in Phoenix, Arizona.
President Trump was in Arizona yesterday, where he just visited the border to celebrate more than 200 miles of new border wall completed.

"We're on pace to complete 450 miles by the end of the year, and 500 miles almost immediately thereafter," the President said at a roundtable in Yuma.
«Read the rest of this article»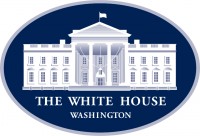 Washington, D.C. – Today, White House Office of National Drug Control Policy (ONDCP) Director Jim Carroll released the Trump Administration's Fiscal Year (FY) 2021 National Drug Control Budget, which requests $35.7 billion for counter-drug efforts, an increase of $94 million from the previous year.
The request includes $18.6 billion for prevention and treatment efforts, and $17.1 billion for domestic law enforcement, interdiction, and international drug control efforts. These efforts and resources will enable the Nation to achieve the goals and objectives of the National Drug Control Strategy.
«Read the rest of this article»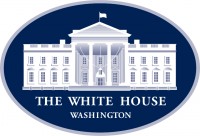 Washington, D.C. – "There are a lot of statistics Mark A. Morgan, acting U.S. Customs and Border Protection commissioner, uses to show how President Donald Trump's policies have helped to cut illegal immigration into the United States"—but there are two that he thinks really make that accomplishment clear, Paul Bedard reports for the Washington Examiner.
"First is daily apprehensions, a number that hit 4,600 at the height of the latest crisis in May. That has now dropped to 1,300. What's more, he said, the 21-daily average is below 1,000, a 78% cut."
«Read the rest of this article»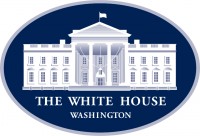 Washington, D.C. – Promoting economic prosperity for all, President Trump's pro-growth policies have led to an economic boom that is lifting up Americans of all backgrounds.
Since President Trump's election, more than 7 million jobs have been added to the economy.
For the first time on record there are more job openings than unemployed Americans.
«Read the rest of this article»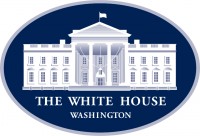 Washington, D.C. – Earlier this year, the Donald Trump Administration sounded the alarm to Congress about an emerging security and humanitarian crisis on our southern border.
The President repeatedly asked Congress "to act to fix the loopholes in our broken immigration system, and close the gaps driving this crisis," Acting Commissioner of U.S. Customs and Border Protection Mark Morgan said in a briefing at the White House today.
«Read the rest of this article»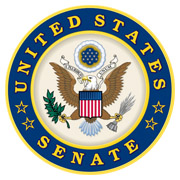 Washington, D.C. – On Thursday, September 26th, 2019, United States Senator Lamar Alexander (R-Tenn.) said the bill he voted for today in the Senate Appropriations Committee would help secure our Southern border and take another step in the fight against the opioids crisis by helping stop illicit opioids, including heroin and fentanyl, from entering the United States.
"I support the president on border security, and I commend him for pursuing funding for the border wall in the right way – by asking the Congress for funding, allowing Congress to consider his request, and working with Congress to achieve a result." Alexander said.
«Read the rest of this article»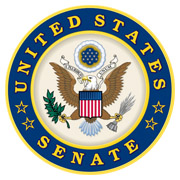 Washington, D.C. – The U.S. Department of Veterans Affairs exists to serve those who have served our country.
When I heard veterans, who rely on caregivers, were arbitrarily cut from receiving benefits, I knew we had to take action to ensure they receive the best possible care.
Senator Gary Peters (D-Mich.) and I introduced bipartisan legislation to address this issue.
«Read the rest of this article»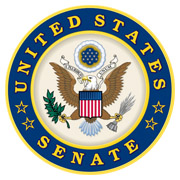 Washington, D.C. – On Wednesday, July 24th, 2019, Senator Marsha Blackburn (R-Tenn.) joined Senate Judiciary Committee Chairman Lindsey Graham (R-S.C.) to introduce a resolution commending the men and women of the U.S. Customs and Border Protection for their honorable service.
"Our CBP officers have answered a call of duty far greater than the one they signed up for," Senator Blackburn said. "Instead of defending our nation's sovereignty, they are being asked to provide medical attention for which they have not been trained and care for children who have been taken advantage of by those who wish to do them harm."
«Read the rest of this article»