Introduced: The Accountability for Care of Unaccompanied Alien Children Act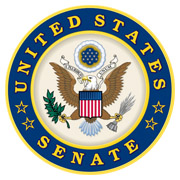 Washington, D.C. – Things are heating up here in Washington! Keep reading for a look at what I've been up to as May draws to a close.
The human trafficking situation on our southern border is heartbreaking, and we have a responsibility to ensure children traveling alone are placed with responsible adults who will keep them out of harm's way.
My new bill will hold government agencies accountable by ensuring every decision made keeps the child's best interests in mind.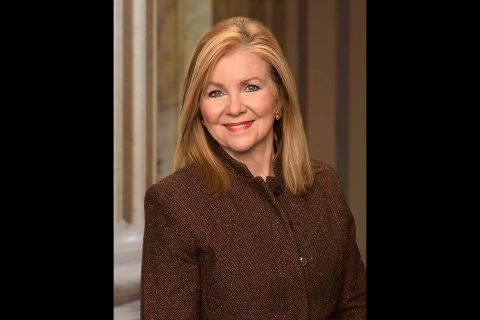 Cosponsored: The CASE Act
Tennessee is blessed to be home to some of the world's best singers, songwriters, and musicians. These creators depend on strong copyright protections to make sure their works are not used without permission, and changes are needed to make the copyright enforcement system accessible to all.
I am cosponsoring the Copyright Alternative in Small-Claims Enforcement (CASE) Act of 2019, which creates a small claims court that will act as a simple, quick, and affordable forum artists can use to enforce their rights.
Click here to learn more about the CASE Act.
In Case You Missed It: Honoring America's Heroes
Last week, President Donald L. Trump awarded the Public Safety Officer Medal of Valor to a heroic Tennessean: Sergeant Verdell Smith. His watch with the Memphis Police Department ended on June 4th, 2016, when a fleeing gunman stole a car and fatally struck Smith as he was attempting to clear the road of pedestrians.
I've been thinking a lot lately about valor, which means "great personal bravery in the face of danger." Even though Memorial Day is behind us, I encourage all of you to find ways to honor the bravery of every man and woman in uniform who has made the ultimate sacrifice in the name of freedom.
Armed Services Update: On Track to a Fully-Funded Military
Tennessee is proud to be home to multiple military installations, and I'm glad to say I've taken the first steps in ensuring our brave men and women in uniform have the money and resources they need to keep America safe. The Senate Armed Services Committee, of which I am a member, authorized a $750 billion dollar budget for the military in 2020. I secured funding for over 30 projects, including:
A 3.1% pay increase for our men and women in uniform.
New requirements that the Department of Defense track how much time members of the National Guard spend deployed away from their families.
Fully funded research and development of "mission-essential" aircraft (including 9 CH-47 Chinook helicopters!)
The implementation of military spouse professional license reciprocity.
Stay tuned for updates as the National Defense Authorization Act, or NDAA, makes its way through the halls of Congress.
In the News
Americans and Japanese share a deep commitment to making emerging tecnhologies accessible to all, without compromising on security. I joined up with my friend William Hagerty, the US Ambassador to Japan, to talk 5G technology, the importance of free speech, and the special relationship shared between the United States and Japan.
Click here to read and share!
Tennessee Tuesday
The best part of my week is meeting up with fellow Tennesseans in our Nation's Capitol! Come say hello next time you're in DC.
Watch above or click here to hear more of Sergeant Verdell Smith's story.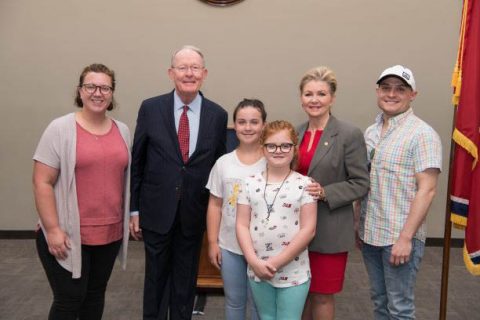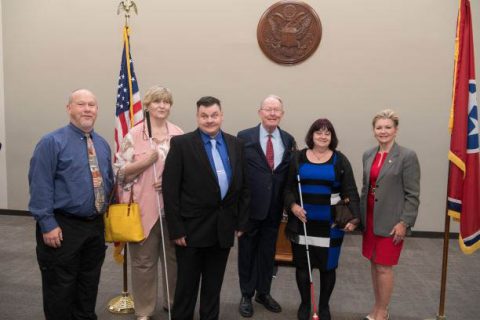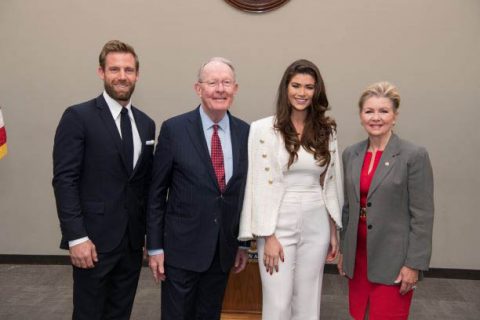 Get Well Soon, Senator Lamar Alexander
This week, my fellow Tennessean Senator Lamar Alexander had surgery. Capitol Hill isn't the same without him, and we're all looking forward to seeing him in the halls again soon!
Click here to retweet my well wishes to Senator Alexander.
Stay In Touch!
As a reminder, you can reach any of my six offices in Tennessee to share a concern or request assistance with a federal agency. The phone number for my Washington D.C. office is 202.224.3344, the same number previously used by Senators Bob Corker and Bill Frist.
Be sure to follow my work on behalf of Tennesseans on social media:
Facebook: facebook.com/marshablackburn
Twitter: @MarshaBlackburn
Instagram: @MarshaBlackburn

My Best,
Marsha