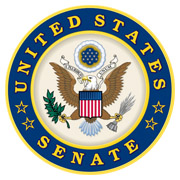 Washington, D.C – On Monday, July 8th, 2019, I wrote to Snapchat CEO Evan Spiegel and urged him to protect our children from being exposed to sexual predators and explicit adult content. Disappearing pictures, a location-sharing feature and limited parental controls make the app a child predator's dream.
I heard back from Snapchat and am glad to report they are receptive to my concerns. I look forward to meeting with them to discuss how we can protect our children.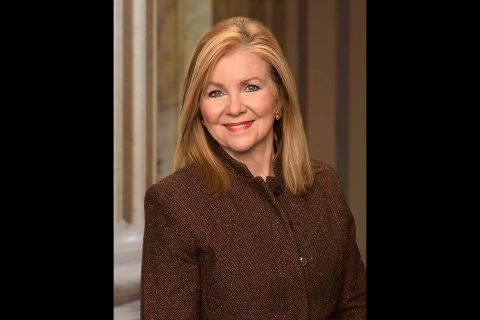 To be clear, Snapchat isn't the only offender. YouTube continues to push explicit videos featuring children via its recommendation feature; and Google has been accused of exploiting minor students' personal information and potentially exposing it to third parties.
The protections that exist in the physical world haven't translated to the virtual world. Sex predators thrive on social media. My colleagues and I on the Judiciary Committee discussed how to address this crisis at a hearing on Tuesday. The Jeffrey Epstein case serves as a warning — predators really do lurk in every corner of society.
Exposing Big Tech
On Thursday, I attended the Social Media Summit at the White House. President Trump and I agree: Big Tech must be held accountable for its actions. I thanked the President for the opportunity to speak and announced a new Tech Task Force, which I will be leading through the Senate Judiciary Committee.
This week, I also discussed what's coming next for two of the most influential players in the industry. Facebook co-founder Chris Hughes and I found common ground on the need to hold innovators accountable; we can't simply move fast and break things.
Yelp CEO Jeremy Stoppelman relayed his concern that Google is prioritizing its own content over Yelp's. I look forward to continuing these important discussions on anticompetitive behavior as we kick off the Tech Task Force.
Common Sense vs. Monopoly Spending
The government treats taxpayers' money like it grows on trees. This week, I was honored to address the Americans for Prosperity Capitol Conference and discuss what we are doing to put the federal government on a much needed diet. Washington's habit of continuing to raise the debt limit is counterproductive. Common sense tells us, don't treat taxpayers' dollars like monopoly money. Rallying against raising the debt limit and frivolous spending are priorities of mine.
Tennessee Tuesday
Another great Tennessee Tuesday in the books! I always enjoy meeting with the many Tennesseans visiting our nation's Capitol. Thank you for sharing a portion of your trip with Senator Alexander and me!
Stay In Touch
As a reminder, you can reach any of my six offices in Tennessee to share a concern or request assistance with a federal agency. The phone number for my Washington D.C. office is 202,224,3344, the same number previously used by Senators Bob Corker and Bill Frist.
Be sure to follow my work on behalf of Tennesseans on social media:
Facebook: facebook.com/marshablackburn
Twitter: @MarshaBlackburn
Instagram: @MarshaBlackburn
My Best,

Marsha