Topic: Tucson AZ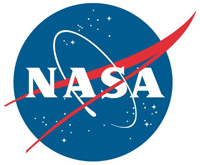 Greenbelt, MD – NASA says, "Now you see it, now you don't."
What astronomers thought was a planet beyond our solar system has now seemingly vanished from sight. Though this happens in science fiction, such as Superman's home planet Krypton exploding, astronomers are looking for a plausible explanation.
One interpretation is that, rather than being a full-sized planetary object, which was first photographed in 2004, it could instead be a vast, expanding cloud of dust produced in a collision between two large bodies orbiting the bright nearby star Fomalhaut. Potential follow-up observations might confirm this extraordinary conclusion.
«Read the rest of this article»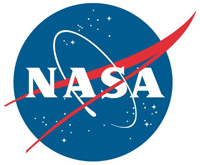 Greenbelt, MD – NASA says Asteroid Bennu's most prominent boulder, a rock chunk jutting out 71 ft (21.7 m) from the asteroid's southern hemisphere, finally has a name. The boulder – which is so large that it was initially detected from Earth – is officially designated Benben Saxum after the primordial hill that first arose from the dark waters in an ancient Egyptian creation myth.
Benben Saxum and 11 other features on the asteroid are the first to receive official Bennu feature names approved by the International Astronomical Union (IAU), the internationally recognized authority for naming celestial bodies and their surface features.
«Read the rest of this article»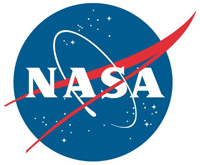 Washington, D.C. – A time-honored tradition employed by the aerospace community for decades is continuing with the assembly of NASA's X-59 Quiet SuperSonic Technology aircraft at the Lockheed Martin Skunk Works® factory in California.
Perfectly acceptable components from other aircraft – some major, some minor – are finding new life as parts installed on the X-59, an experimental airplane whose mission is to help open a new era of commercial supersonic air travel over land.
«Read the rest of this article»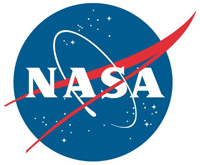 Pasadena, CA – NASA has selected four Discovery Program investigations to develop concept studies for new missions. Although they're not official missions yet and some ultimately may not be chosen to move forward, the selections focus on compelling targets and science that are not covered by NASA's active missions or recent selections. Final selections will be made next year.
NASA's Discovery Program invites scientists and engineers to assemble a team to design exciting planetary science missions that deepen what we know about the solar system and our place in it.
«Read the rest of this article»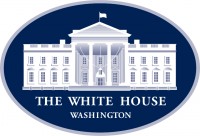 Washington, D.C. – Americans spent years telling Washington to fix our country's broken immigration system. But career politicians ignored the will of voters and pushed "solutions" that left special interests happy and most citizens frustrated.
Donald J. Trump won the Presidency promising to end that stalemate. Now, despite shocking levels of resistance from Democrats in Congress, the rule of law is being restored at our nation's doorstep. Mile by mile, President Trump is keeping his promise.
«Read the rest of this article»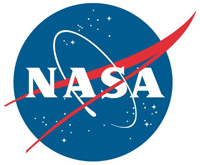 Washington, D.C. – After a year scoping out asteroid Bennu's boulder-scattered surface, the team leading NASA's first asteroid sample return mission has officially selected a sample collection site.
The Origins, Spectral Interpretation, Resource Identification, Security, Regolith Explorer (OSIRIS-Rex) mission team concluded a site designated "Nightingale" – located in a crater high in Bennu's northern hemisphere – is the best spot for the OSIRIS-REx spacecraft to snag its sample.
«Read the rest of this article»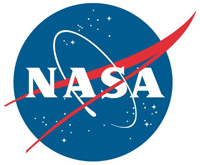 Pasadena, CA – Shortly after NASA's OSIRIS-REx spacecraft arrived at asteroid Bennu, an unexpected discovery by the mission's science team revealed that the asteroid could be active, or consistently discharging particles into space. The ongoing examination of Bennu – and its sample that will eventually be returned to Earth – could potentially shed light on why this intriguing phenomenon is occurring.
The OSIRIS-REx team first observed a particle-ejection event in images captured by the spacecraft's navigation cameras taken on January 6th, just a week after the spacecraft entered its first orbit around Bennu.
«Read the rest of this article»
Tucson, AZ – Garrett Spain, center fielder for the Austin Peay State University (APSU) baseball team, who began his collegiate career by reaching base in 43 consecutive games, has been named to the 2019 Collegiate Baseball Freshmen All-American team, powered by Diamond.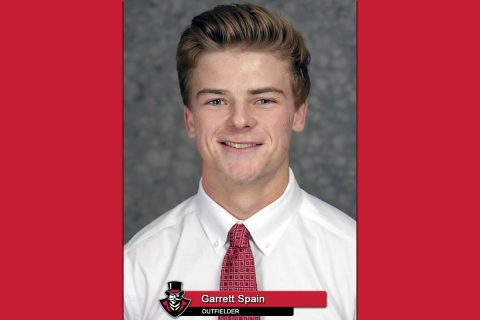 «Read the rest of this article»
Tucson, AZ – Austin Peay State University (APSU) baseball outfielder Parker Phillips became the first Govs to earn All-America honors since 2013 with his selection to the Collegiate Baseball NCAA Division I All-America baseball teams, powered by Diamond, Thursday.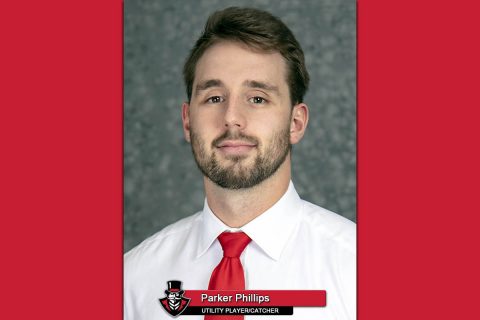 «Read the rest of this article»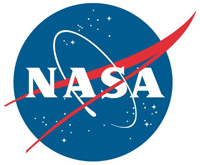 Pasadena, CA – NASA's Mars Reconnaissance Orbiter completed 60,000 loops around the Red Planet at 10:39am PDT (12:39 pm CDT) on Wednesday morning, May 15th, 2019. On average, MRO takes 112 minutes to circle Mars, whipping around at about 2 miles per second (3.4 kilometers per second).
Since entering orbit on March 10th, 2006, the spacecraft has been collecting daily science about the planet's surface and atmosphere, including detailed views with its High Resolution Imaging Science Experiment camera (HiRISE). HiRISE is powerful enough to see surface features the size of a dining room table from 186 miles (300 kilometers) above the surface.
«Read the rest of this article»