Topic: Tucson AZ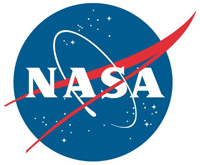 Pasadena, CA – So you want to build a Mars base. Where to start? Like any human settlement, it would be best located near accessible water. Not only will water be crucial for life-support supplies, it will be used for everything from agriculture to producing the rocket propellant astronauts will need to return to Earth.
Schlepping all that water to Mars would be costly and risky. That's why NASA has engaged scientists and engineers since 2015 to identify deposits of Martian water ice that could be within reach of astronauts on the planet's surface.
«Read the rest of this article»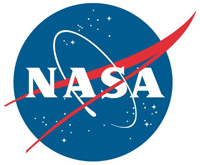 Pasadena, CA – Plumes of water vapor that may be venting into space from Jupiter's moon Europa could come from within the icy crust itself, according to new research. A model outlines a process for brine, or salt-enriched water, moving around within the moon's shell and eventually forming pockets of water – even more concentrated with salt – that could erupt.
Europa scientists have considered the possible plumes on Europa a promising way to investigate the habitability of Jupiter's icy moon, especially since they offer the opportunity to be directly sampled by spacecraft flying through them.
«Read the rest of this article»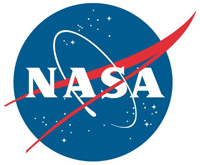 Washington, D.C. NASA's Origins, Spectral Interpretation, Resource Identification, Security, Regolith Explorer (OSIRIS-REx) spacecraft unfurled its robotic arm Tuesday, and in a first for the agency, briefly touched an asteroid to collect dust and pebbles from the surface for delivery to Earth in 2023.
This well-preserved, ancient asteroid, known as Bennu, is currently more than 200 million miles (321 million kilometers) from Earth.
«Read the rest of this article»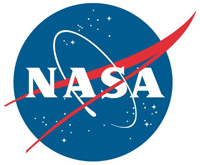 Pasadena, CA – Sometime between March 2010 and May 2012, a meteor streaked across the Martian sky and broke into pieces, slamming into the planet's surface. The resulting craters were relatively small – just 13 feet (4 meters) in diameter.
The smaller the features, the more difficult they are to spot using Mars orbiters. But in this case – and for the first time – scientists spotted them with a little extra help: artificial intelligence (AI).
«Read the rest of this article»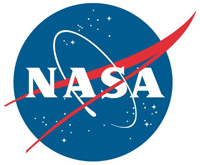 Washington, D.C. – A historic moment is on the horizon for NASA's OSIRIS-REx mission. In just a few weeks, the robotic OSIRIS-REx spacecraft will descend to asteroid Bennu's boulder-strewn surface, touch down for a few seconds and collect a sample of the asteroid's rocks and dust – marking the first time NASA has grabbed pieces of an asteroid, which will be returned to Earth for study.
On October 20th, 2020 the mission will perform the first attempt of its Touch-And-Go (TAG) sample collection event. This series of maneuvers will bring the spacecraft down to site Nightingale, a rocky area 52 ft (16 m) in diameter in Bennu's northern hemisphere, where the spacecraft's robotic sampling arm will attempt to collect a sample.
«Read the rest of this article»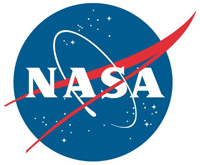 Greenbelt, MD – Yesterday, the NASA's OSIRIS-REx spacecraft performed its final practice run of the sampling sequence, reaching an approximate altitude of 131 feet (40 meters) over sample site Nightingale before executing a back-away burn. Nightingale, OSIRIS-REx's primary sample collection site, is located within a crater in Bennu's northern hemisphere.
The approximately four-hour "Matchpoint" rehearsal took the spacecraft through the first three of the sampling sequence's four maneuvers: the orbit departure burn, the "Checkpoint" burn and the Matchpoint burn.
«Read the rest of this article»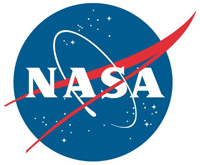 Washington, D.C. – NASA's first asteroid sampling spacecraft is making final preparations to grab a sample from asteroid Bennu's surface. Next week, the OSIRIS-REx mission will conduct a second rehearsal of its touchdown sequence, practicing the sample collection activities one last time before touching down on Bennu this fall.
On August 11th, the mission will perform its "Matchpoint" rehearsal – the second practice run of the Touch-and-Go (TAG) sample collection event. The rehearsal will be similar to the April 14th "Checkpoint" rehearsal, which practiced the first two maneuvers of the descent, but this time the spacecraft will add a third maneuver, called the Matchpoint burn, and fly even closer to sample site Nightingale – reaching an altitude of approximately 131 ft (40 m) – before backing away from the asteroid.
«Read the rest of this article»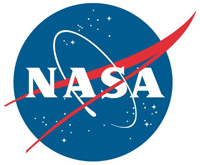 Greenbelt, MD – NASA says, "Now you see it, now you don't."
What astronomers thought was a planet beyond our solar system has now seemingly vanished from sight. Though this happens in science fiction, such as Superman's home planet Krypton exploding, astronomers are looking for a plausible explanation.
One interpretation is that, rather than being a full-sized planetary object, which was first photographed in 2004, it could instead be a vast, expanding cloud of dust produced in a collision between two large bodies orbiting the bright nearby star Fomalhaut. Potential follow-up observations might confirm this extraordinary conclusion.
«Read the rest of this article»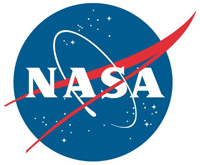 Greenbelt, MD – NASA says Asteroid Bennu's most prominent boulder, a rock chunk jutting out 71 ft (21.7 m) from the asteroid's southern hemisphere, finally has a name. The boulder – which is so large that it was initially detected from Earth – is officially designated Benben Saxum after the primordial hill that first arose from the dark waters in an ancient Egyptian creation myth.
Benben Saxum and 11 other features on the asteroid are the first to receive official Bennu feature names approved by the International Astronomical Union (IAU), the internationally recognized authority for naming celestial bodies and their surface features.
«Read the rest of this article»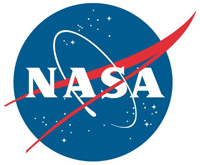 Washington, D.C. – A time-honored tradition employed by the aerospace community for decades is continuing with the assembly of NASA's X-59 Quiet SuperSonic Technology aircraft at the Lockheed Martin Skunk Works® factory in California.
Perfectly acceptable components from other aircraft – some major, some minor – are finding new life as parts installed on the X-59, an experimental airplane whose mission is to help open a new era of commercial supersonic air travel over land.
«Read the rest of this article»