Topic: U.S. Army Reserve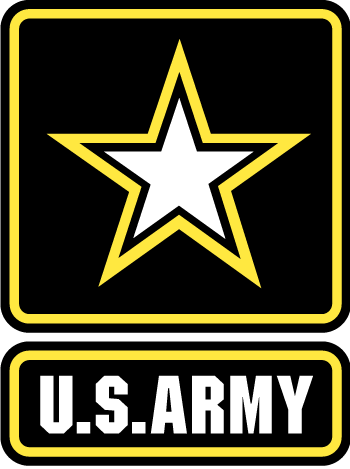 Fort Bragg, NC – "Life before we moved here wasn't good. We used to fight a lot," said 14-year-old Olivia.
"We all stayed in one room, on one bed," added her 15-year-old sister Emma. "I always slept on the edge."
At an early age, both girls are well versed in what various illegal drugs are and how they are used.
"I got scared when they did drugs," Emma explained. "They did them all: needles, pot, meth and spice. Their moods were up and down, up and down, all the time."
For years Emma and Olivia lived in a three-bedroom home with nine other people. In Kentucky the two were exposed to drugs, explicit sexual scenes and verbal altercations that would sometimes become physical.
«Read the rest of this article»
Written by Staff Sgt. Caitlyn Byrne
101st Airborne Division (AA) Sustainment Brigade Public Affairs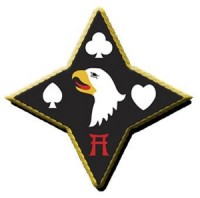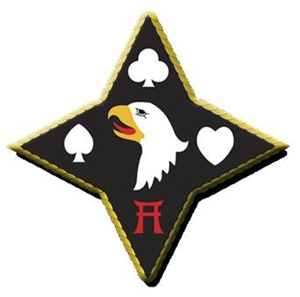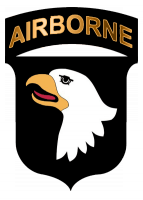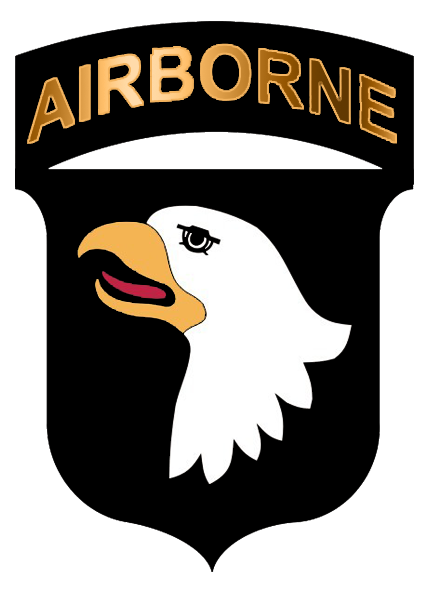 Bagram Airfield, Afghanistan – Soldiers from the 962nd Quartermaster Company (Mortuary Affairs), out of Fort Shafter, Hawaii, arguably have one of the hardest jobs in the Army. They arrived in Afghanistan from all parts of the Pacific: Alaska, American Samoa, Guam, and Hawaii, and they are here for one purpose.
The U.S. Army Reserve unit is responsible for receiving, processing, safeguarding and transporting the remains and accompanying personal effects of U.S. and Coalition fallen service members, contractors, and civilians throughout Afghanistan.
«Read the rest of this article»
Written by Lt. Col. Angela Wallace
Army Reserve Medical Command
Harlem, MT – In an agricultural community less than 50 miles south of the Canadian border lies a town filled with history, culture and a small group of medical professionals from the U.S. Army and U.S. Army Reserve who are determined to make a difference.
The nearly 50 Soldiers assigned to Army Reserve Medical Command's 7234th Medical Support Unit based out of Vallejo, California, and U.S. Army medical personnel assigned to 24th Medical Detachment, 44th Medical Brigade, 18th Airborne Corps based out of Fort Bragg, North Carolina, in partnership with Fort Belknap Indian Health Service, offered a variety of health care services at the Fort Belknap Hospital in Harlem and Eagle Child Health Station in Hays, Montana from July 22nd through August 6th, 2017.
«Read the rest of this article»
Written by Staff Sgt. Terrance D. Rhodes
2nd Brigade Combat Team, 101st Airborne Division (AA) Public Affairs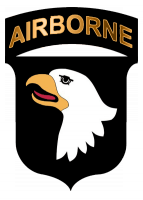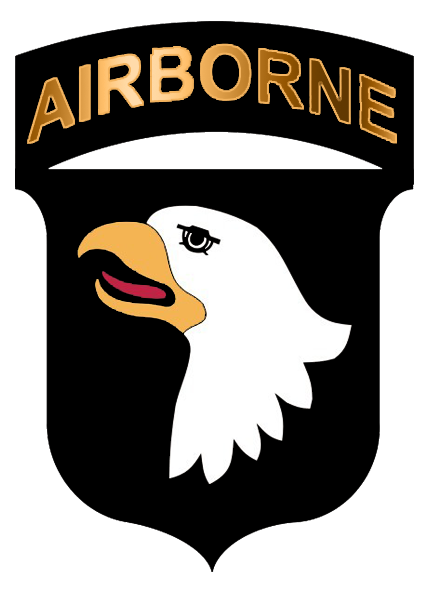 Fort Campbell, KY – The 101st Airborne Division (Air Assault) became the first division headquarters to convert to a multi-component unit division headquarters, June 16th. During a patching ceremony, soldiers from Wisconsin and Utah Army National Guard and U.S. Army Reserve placed Velco-backed 'Old Abe' patches on their upper left sleeves marking another milestone in Screaming Eagle history.
The ceremony represents one of the many transformations in the Army.
The purpose of multi-component unit division headquarters is to fully integrate Reserve and National Guard Soldiers into the modification table of organization and equipment.
«Read the rest of this article»
Written by Maj. Sean Casey
78th Training Division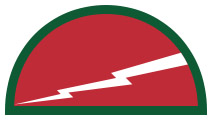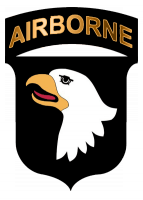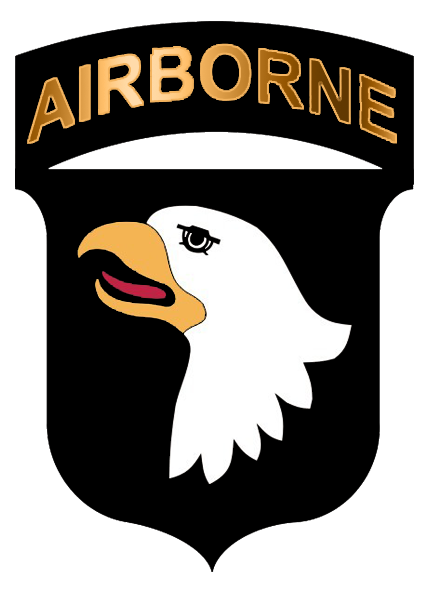 Fort A.P. Hill, VA – Soldiers from the 78th Training Division and 101st Airborne Division join together to act as the Opposing Force (OPFOR) helping facilitate the 78th Training Division's Warrior Exercise (WAREX) "Arctic Lightning" at Fort A.P. Hill, Virginia, January 10th to January 31st.
Sunlight breaks through the upper canopy of the tree line bringing a glimpse of physical comfort to January's frigid early morning moments before the OPFOR soldier breaks the silence and initiates his attack.
«Read the rest of this article»

Montgomery County, TN – Major General Robert A. Harris, Assistant Adjutant General, is responsible for 10,500 combat ready Soldiers who make up the Tennessee Army National Guard and he visited Clarksville to assist with the presentation of three awards to Sheriff John Fuson.
Sheriff Fuson was recognized for his support of his employees who are members of the Air and Army National Guard as well as US Army Reservist.
«Read the rest of this article»
Written by Lisa A. Ferdinando
Army News Service

Washington, D.C. – Suicide prevention help is available 24 hours a day and that message was emphasized at the Army's Suicide Prevention Program health fair at the Pentagon.
"Soldiers, Army civilians and family members have options," said Sherry Simmons-Coleman, senior program analyst for the Army's Suicide Prevention Program.
Those options include talking to a member of their unit, visiting the chaplain or behavior health professional on the installation, or calling the National Suicide Prevention Lifeline, which is available 24-hours a day at 1.800.273. TALK (8255), she said.
«Read the rest of this article»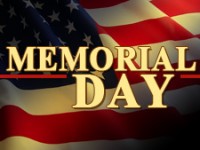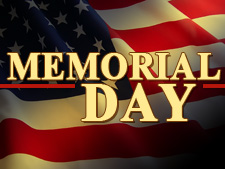 Montgomery County, TN – The Montgomery County Veterans Service Organization is hosting its annual Memorial Day Ceremony at 10:00am, May 27th, at Veterans Memorial Park, Clarksville, TN.
City and county officials, as well as MCVSO staff will give remarks, with the keynote address given by LTC (Retired) Norman "Greg" Lane, US Army Reserve, who currently serves as the Battalion Executive Officer of Austin Peay State University's ROTC.
«Read the rest of this article»