Topic: U.S. Department of Fish and Wildlife

Erwin, TN – The Tennessee Wildlife Resources Agency, the Fish and Wildlife Service (USFWS) and Georgia Department of Natural Resources (GADNR) joined U.S. Senator Lamar Alexander and leaders from the Tennessee Valley Authority in an announcement to provide long-term funding for trout production and stocking in 13 TVA dam tailwaters and reservoirs in Tennessee and Georgia.
The announcement for the multi-agency agreement to the USFWS came in a press conference at the Erwin National Fish Hatchery on Monday (May 11th). The agreement ensures popular trout stocking programs in the region will continue beyond 2016, when a temporary TVA funding agreement reached in 2013 is set to expire. «Read the rest of this article»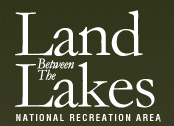 Golden Pond, KY – Land Between The Lakes National Recreation Area will waive fees at the Elk & Bison Prairie and riding permits at Wranglers Campground on Monday, January 19th, in honor of Martin Luther King, Jr. Day.
The Forest Service participates in the fee waiver day along with the National Park Service, the Fish and Wildlife Service, and the Bureau of Land Management.
«Read the rest of this article»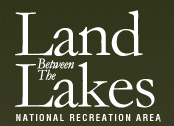 Golden Pond, KY – Land Between The Lakes National Recreation Area is pleased to announce the birth of a ¾ pound female red wolf on May 2nd,2014. The Woodlands Nature Station's captive, endangered red wolves are the proud parents.
The new female pup is just now emerging from her den and stretching her legs followed by two very attentive and nervous parents. She will remain with her parents for at least 18 months and then be transferred to a zoo or nature center to start her own pack.
«Read the rest of this article»
NASHVILLE – A consortium of state and federal agencies, along with several private organizations in Tennessee, have signed a Memorandum of Understanding as part of an ongoing effort to safeguard the state's resources from the potential impact of the most threatening non-native invasive plants.
The MOU establishes a clear path for a strategic plan to be developed, pooling resources to prevent these species from getting a foothold in Tennessee.  In addition, the MOU outlines the provision for a public information point source and a citizen reporting system if these species are detected.
Those signing the MOU include the U.S. Department Of Agriculture (Forest Service – Cherokee National Forest, Natural Resources Conservation Service and Farm Service Agency); the U.S. Department of Interior's Fish and Wildlife and National Park Services; the U.S. Army Corps of Engineers; Tennessee Valley Authority; the Tennessee departments of Agriculture, Environment and Conservation and Transportation, as well as the Tennessee Wildlife Resources Agency; University of Tennessee Extension; the Tennessee Exotic Pest Plant Council; and Invasive Plant Control, Inc. «Read the rest of this article»