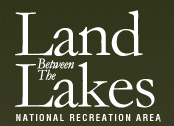 Golden Pond, KY – Land Between The Lakes National Recreation Area will waive fees at the Elk & Bison Prairie and riding permits at Wranglers Campground on Monday, January 19th, in honor of Martin Luther King, Jr. Day.
The Forest Service participates in the fee waiver day along with the National Park Service, the Fish and Wildlife Service, and the Bureau of Land Management.
"We encourage visitors to come out and enjoy numerous free outdoor recreation opportunities year round," said Land Between The Lakes Recreation Specialist, Gary Hawkins. "Bring your family and friends and enjoy hiking, biking, wildlife viewing, picnicking, and scenic driving in the great outdoors."
About Land Between the Lakes
Land Between The Lakes National Recreation Area manages more than 170,000 acres in western Kentucky and Tennessee as part of the U.S. Forest Service and the Department of Agriculture's public lands program. Land Between The Lakes offers outdoor recreation, lake access, land management, and environmental education to over 1.4 million visitors annually. The Friends of Land Between The Lakes works in partnership with the Forest Service providing program services, funds development, and volunteer support.
To find more information about Land Between The Lakes, log on to the official website at www.landbetweenthelakes.us or call toll-free at 1.800.LBL.7077 or local at 270.924.2000. For more information on the Friends of Land Between The Lakes, log on to www.friendsoflbl.org.
To subscribe to the official electronic newsletter, send an email to LBLinfo@fs.fed.us. Land Between The Lakes official Twitter accounts include @LBLScreechOwl, @LBLNature, @LBLHomeplace, and @LandBtwnLakes.
USDA is an equal opportunity provider and employer.