Topic: University of Georgia

Athens, GA – The Austin Peay State University (APSU) women's tennis team's thrilling season came to an end, Saturday, May 4th at the Magill Tennis Center on the campus of the University of Georgia, as the Governors fell to No. 22 Wake Forest, 4-0, in the first round of the NCAA Tournament.
«Read the rest of this article»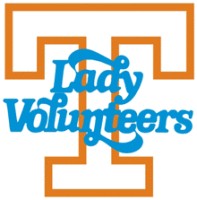 Knoxville, TN – No. 13/13 Tennessee Lady Vols Basketball (12-3, 1-2 SEC) faces back-to-back road games in a five-day span, beginning with a Sunday matinee at Georgia (11-5, 2-1 SEC) on Jan. 13th. Tip-off is slated for 2:02pmCT at Stegeman Coliseum in Athens, with the game being carried by ESPN, the Lady Vol Radio Network and SiriusXM.
This marks the 68th meeting between these programs in a series that ranks behind only UT-Vanderbilt (80 games) for most times played by Big Orange women's hoops. The Lady Vols will try to respond in positive fashion from back-to-back home losses to Missouri (66-64) and #16/16 Kentucky (73-71).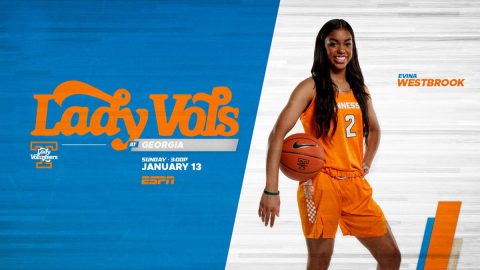 «Read the rest of this article»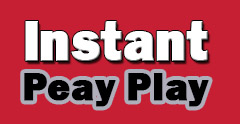 Clarksville, TN – Since the mid-1980's Austin Peay State University (APSU)'s football program has tested their mettle against NCAA Football Bowl Subdivision (FBS) teams, but it would be hard to argue they have ever faced a more formidable opponent than their September 1st season-opening challenger the University of Georgia Bulldogs.
The Governors have played almost 20 different FBS teams, led by six meeting versus the University of Cincinnati from 1985 to 2017, but never have they squared off against a team that played for College Football Playoff National Championship last, but also enters the season as the Associated Press' pre-season third-ranked team.
«Read the rest of this article»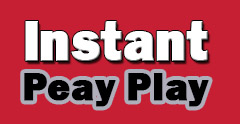 Clarksville, TN – Austin Peay State University (APSU)'s women's soccer team and football team have shown some early-season promise this fall, with a couple of shutout victories on the soccer field and two strong showings in preseason football scrimmages.
On the soccer field, the Govs are not only 2-0 under new head coach Naomi Kolarova, but they have yet to give up a goal in a 1-0 victory versus Middle Tennessee at Morgan Brothers Field on August 17th and a 2-0 road victory at Evansville on August 19th.
«Read the rest of this article»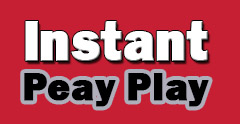 Clarksville, TN – As summer rounds the bend and heads into the final stretch, there are several early storylines for Austin Peay State University's (APSU) athletic department to watch as the new school year nears.
Leading the list of storylines is there are still a few staff positions still vacant in the department, including athletic director and head softball coach among others.
The athletic director's position could be filled very soon, with the university having held interviews with three prospective candidates for the job last week.
«Read the rest of this article»

Clarksville, TN – The New Gallery, with support from the Austin Peay State University Center of Excellence for the Creative Arts and the APSU Department of Art + Design, is continuing its exciting 2017-18 season with its newest exhibition, "John Douglas Powers: The Four Winds."
Powers, who made a name for himself with large-scale, intricate and finely crafted kinetic sculptures, is coming to The New Gallery fresh off of a year-long Guggenheim Fellowship.
«Read the rest of this article»

Clarksville, TN – On a cool evening in early February, dozens of people hurried across the Austin Peay State University campus to hear a lecture in the Trahern Building by Hollywood visual effects artist Colie Wertz.
The event, co-sponsored by the APSU Department of Art and Design and the APSU Center of Excellence for the Creative Arts (CECA), attracted attendees from across Clarksville, interested in hearing from a man who'd worked on films such as "Captain America: Civil War," and "Rogue One: A Star Wars Story."
«Read the rest of this article»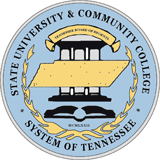 Nashville, TN – The Tennessee Board of Regents voted unanimously to appoint Dr. Flora Tydings as the next chancellor of the Board of Regents system – its ninth chief executive officer since the system's creation in 1972.
Tydings has been president of Chattanooga State Community College since July 2015. Prior to that, she worked for 19 years in the public Technical College System of Georgia and was president of Athens Technical College in Athens, GA, from 2003 to 2015.
«Read the rest of this article»
Written by Nicholas A. Veronico
SOFIA Science Center, NASA Ames Research Center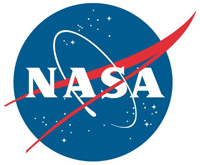 Moffett Field, CA – NASA's "flying" telescope, the Stratospheric Observatory for Infrared Astronomy (SOFIA) aboard a highly modified Boeing 747SP jetliner, began its fourth series of science flights on February 3rd, 2016.
This operational period, known as "Cycle 4," is a one-year-long observing period in which SOFIA is scheduled for 106 flights between now and the end of January 2017.
«Read the rest of this article»

Clarksville, TN – The Orgain Gallery of the Customs House Museum features the bold and delicate glass of artist Thomas Spake through the remainder of 2015.
Fragile Illumination showcases Spake's ability to bring hand-blown glass to life with rich textures and pattern.
«Read the rest of this article»