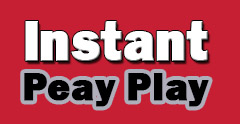 Clarksville, TN – As summer rounds the bend and heads into the final stretch, there are several early storylines for Austin Peay State University's (APSU) athletic department to watch as the new school year nears.
Leading the list of storylines is there are still a few staff positions still vacant in the department, including athletic director and head softball coach among others.
The athletic director's position could be filled very soon, with the university having held interviews with three prospective candidates for the job last week.
The new athletic director will be the department's third since June 2013 following a 16-year run by Dave Loos as AD.
As much as the Governors have suffered turnover recently in the athletic director position the past few years, the softball head coach position has gone through even more, with the next hire being the program's fifth new head coach since the 2015 season.
Despite the turnover, the next APSU softball coach will be coming into a great situation for the 2018-19 school year with 98 percent of its offense and 100 percent of its pitching returning from its school record 39-win season in 2018.
The big question about the coaching turnover will come in 2019-20 season with the Govs having missed out on any recruiting this summer, with the entire coaching staff having left, and seven seniors on the current roster for 2019.
The next storyline to watch is women's soccer and their first-year head coach Naomi Kolarova, who replaced Kelley Guth, who resigned last November after leading the program since its inception in 2002.
Kolarova posted 118 wins in 12 seasons at Tennessee Wesleyan and made the NAIA National Tournament quarterfinals last season.
Finally, volleyball and football enter the season coming off record-setting seasons, with football winning a program tying eight games in 2017 and entering this season listed on several preseason national ranking polls, while volleyball is the defending Ohio Valley Conference regular-season and tournament champions after winning 30 games last season.
Both will enter the season as one of the favorites to win, or finish near the top of the standings in conference play in 2018, with volleyball looking to make it back-to-back trips to the NCAA Tournament, while football will be looking to make its first-ever trip to the NCAA postseason – after being snubbed by the NCAA selection committee last year.
Also, along with earning national attention by being selected on several preseason polls, the Govs football team will also earn some national awareness by facing one of the favorites to win the Football Playoff National Championship, the University of Georgia on September 1st.