Topic: University of Tennessee Press
Clarksville-Montgomery County Arts and Heritage Development Council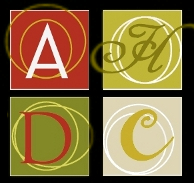 Clarksville, TN – Three Clarksvillians will be honored this Tuesday, November 13th, 2018 by the Clarksville-Montgomery County Arts and Heritage Development Council for their achievements in art and in preserving our heritage.
Ceramicists Ken and Melody Shipley will receive the Lifetime Achievement in Art award, and Dr. Minoa Uffelman, Austin Peay State University (APSU) history professor, will receive the Lifetime Achievement in Heritage award.
The awards ceremony will begin at 5:00pm at Emerald Hill on the Austin Peay campus.
«Read the rest of this article»

Clarksville, TN – Military conflicts are not fought in isolation, and the American Civil War was no different. While civilians like Serepta Jordan never lifted a musket, Jordan and millions like her felt its impact, and it is precisely that neglected perspective that made the discovery of her diary by area historians so significant.
A working-class woman living in Clarksville during the war, Jordan was not a name remembered by history.
«Read the rest of this article»
Serepta Jordan's writings recorded Clarksville life from 1857-64

Clarksville, TN – A large measure of teamwork is going into the restoration and publication of the diary of Serepta Jordan, who recorded her life in Clarskville from 1857 to 1864 in crisp hardwriting in a repurposed leather-bound ledger book.
The diary is part of the collection of the Clarksville's Customs House Museum and Cultural Center, which welcomed a $3,000 Archive Development Grant on Thursday delivered by Tennessee Secretary of State Tre Hargett.
«Read the rest of this article»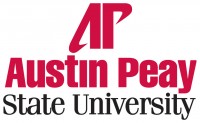 Clarksville, TN – In January 1967, while The Rolling Stones performed on The Ed Sullivan Show and a blizzard dropped 23 inches of snow across Chicago, a young Austin Peay State University botany professor began a project that would take him nearly 50 years to complete.
Dr. Edward Chester, his suit then smelling of chalkboard dust and his dark hair pomaded in the style of Jerry Lee Lewis, sat at his desk that winter to write a comprehensive guide identifying all of Tennessee's 2,878 vascular plants.
«Read the rest of this article»
Our 130th meeting.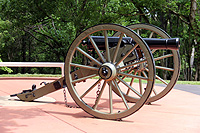 Clarksville, TN – The next meeting of the Clarksville (TN) Civil War Roundtable will be on Wednesday, January 21st, 2015 at the Bone & Joint Center, 980 Professional Park Drive, right across the street from Gateway Medical Center.
This is just off Dunlop Lane and Holiday Drive and only a few minutes east of Governor's Square mall. The meeting begins at 7:00pm and is always open to the public.
Topic: "The Diary of Nannie Haskins Williams: A Southern Woman's Story of Rebellion and Reconstruction."
«Read the rest of this article»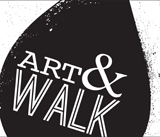 Clarksville, TN – Produced by the Downtown Clarksville Association, First Thursday Art Walk is a free, self-guided tour spanning a 5-block radius that combines visual art, live music, engaging events and more in the heart of Downtown Clarksville.
With 10+ venues, bars and businesses participating each month, the First Thursday Art Walk in Clarksville is the ultimate opportunity to savor and support local creative talent.
«Read the rest of this article»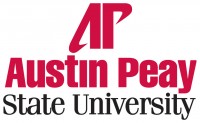 Clarksville, TN – On a cold night in February 1862, the moans and whimpers of injured Confederate soldiers filled the streets of Clarksville.
Hospitals had been set up in local buildings to treat the wounded, following the Battle of Fort Donelson in nearby Dover, and whispered rumors claimed the Union army was heading for the city.
«Read the rest of this article»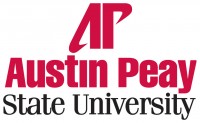 Clarksville, TN – Dr. Kristofer Ray, Austin Peay State University associate professor of history, was recently named a visiting scholar to the University of Michigan's Eisenberg Institute for Historical Studies.
He will spend the summer at the Institute, working on his next book, titled "Cherokees, Europeans and Empire in the Tennessee Corridor, 1670-1763."
«Read the rest of this article»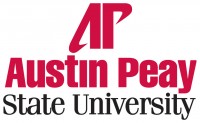 Clarksville, TN – In a cemetery in Gallatin, Tennessee, Virginia P. Moore's headstone reads, "One of the First Five Home Demonstration Agents in the World."
The inscription, at first, doesn't sound too glamorous. In the early 20th century, home demonstration agents traveled to rural communities, teaching farm women skills such as how to can and preserve vegetables. Moore did this in Tennessee, visiting impoverished areas to organize tomato and canning clubs in the days before 4-H.
«Read the rest of this article»