Serepta Jordan's writings recorded Clarksville life from 1857-64

Clarksville, TN – A large measure of teamwork is going into the restoration and publication of the diary of Serepta Jordan, who recorded her life in Clarskville from 1857 to 1864 in crisp hardwriting in a repurposed leather-bound ledger book.
The diary is part of the collection of the Clarksville's Customs House Museum and Cultural Center, which welcomed a $3,000 Archive Development Grant on Thursday delivered by Tennessee Secretary of State Tre Hargett.
The grant will be used to continue the diary project.
Kali Mason, Customs House Curator of Collections, donned white gloves to unbox and unwrap the large, weathered, three-inch thick book. Hargett, Clarksville Mayor Kim McMillan and Millie Armstrong, Jordan's great-great-great granddaughter, hovered close over the pages and marveled at line after line of Jordan's small but impeccable handwriting.
"This is not just a local person's diary, it's a document of women's history," Customs House Executive Director Jim Zimmer noted. "We appreciate this grant from the state, which will help us continue to stabilize this important but fragile historical treasure."
Nearby, the quartet of local women who is transcribing the text of diary – county historian Eleanor Williams, Ellen Kanervo, Minoa Uffleman and Phyllis Smith – gathered to describe some of the information that Serepta "Rep" Jordon dutifully recorded in her daily record.
The pages are filled with the writer's observations, feelings and experiences from the Civil War era in Clarksville. The daily entries fill page after page, with some sections divided into passages dated and labeled "morning," "midday" and "evening."
"All these talented people are working together to preserve this unique piece of local history," Mayor McMillan said. "This speaks to the high interest in our heritage, and to the quality of our Customs House Museum and Cultural Center. It's an exciting and important project."
Once the transcription is completed and edited, the diary will be published in a format that can be easily read and shared. The diary project is the second for the team, who earlier edited a local work, "The Diary of Nannie Haskins Willians, A Southern Woman's Story of Rebellion and Reconstruction, 1863-1890," which was published in 2014 by the University of Tennessee Press.
About the Customs House Museum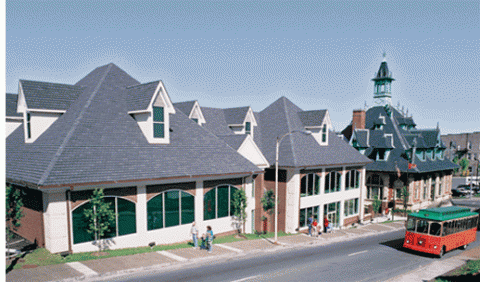 Located in the heart of historic downtown Clarksville, Tennessee, the Customs House Museum and Cultural Center is the State's second largest general museum. The original portion of the building was constructed in 1898 as a U.S. Post Office and Customs House for the flourishing tobacco trade. Incorporating a number of architectural styles, the original structure is one of the most photographed buildings in the region.
With over 35,000 square feet of the region's best hands-on activities and special events…people of all ages agree – the Customs House Museum is well worth the stop!
The Explorer's Gallery is packed with fun, learning and fantasy in Aunt Alice's Attic, McGregor's Market and kitchen, and of course – the Bubble Cave! Finally, get "all aboard" to see our fantastic model trains. Our volunteer engineers "ride the rails" every Sunday afternoon from 1:00pm to 4:00pm.
Regular museum hours are 10:00am to 5:00pm Tuesday through Saturday, and 1:00pm to 5:00pm on Sundays. Adult admission is $7.00, Senior Citizens and College ID $5.00, Ages 6 to 18 $3.00, and under six years and Museum members are free.
The Customs House Museum is located at 200 South Second Street. For more information, call 931.648.5780 or visit their website at www.customshousemuseum.org