Clarksville-Montgomery County Arts and Heritage Development Council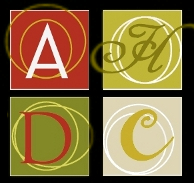 Clarksville, TN – Three Clarksvillians will be honored this Tuesday, November 13th, 2018 by the Clarksville-Montgomery County Arts and Heritage Development Council for their achievements in art and in preserving our heritage.
Ceramicists Ken and Melody Shipley will receive the Lifetime Achievement in Art award, and Dr. Minoa Uffelman, Austin Peay State University (APSU) history professor, will receive the Lifetime Achievement in Heritage award.
The awards ceremony will begin at 5:00pm at Emerald Hill on the Austin Peay campus.
Shipleys use art to strengthen our community
Ceramicists Ken and Melody Shipley believe strongly in the healing power of the arts, and they regularly put that belief into practice.

Their work has been exhibited regionally, nationally, and internationally; however, Ken counts his most important work to date a project called "10,000 Bowls." Inspired by donating his time and skill to make hundreds of bowls first for Empty Bowls of Clarksville, and then for Manna Café and the APSU Food Pantry, he and Melody are making the "10,000 Bowls" for homelessness and homeless awareness locally with hopes to expand regionally and beyond.

Ken says they had probably made several thousand bowls before they started numbering them, and they have now made about 3,000 numbered bowls. "I hope to finish 10,000 by this spring," he commented.

"I've gotten to the point where it's a large part of my art practice to use my art in community service," Ken noted. "I like being able to use my abilities to help people who have less than I have. That's important to Melody too."

Melody recently received a national award for her work, with Ken, with a special community art project, "Honoring 9/11 through Art and Art Therapy."

Through that program, veterans, their families and community members affected by the September 11, 2001, terrorist attacks and the subsequent wars in Iraq and Afghanistan, created works of art honoring and remembering their family members. These works were later displayed at Austin Peay's Woodward Library and most recently at the Robert F. Sink Memorial Library on post.

During the Association for Creativity in Counseling's annual conference in Clearwater, FL, she received the association's national graduate student award for "promoting creative, diverse, and relational approaches to counseling."

The Shipleys received financing to continue this program through a grant on Art and the Military awarded to the Arts and Heritage Development Council from the Tennessee Arts Commission.

Melody says one of the things she is most proud of is that she has continued to make things throughout her life. "As a wife and a mother with full-time employment, I'm proud to continue to grow and to share my love of art, not just with other artists and art lovers but also with people who don't think they know much about art," she comments. "How empowering it can be to make something. Art enriches our lives."

While proud of their community contributions, the Shipleys receive accolades for the artistic merit of their work.

Their pieces are in numerous collections including the Shanghai Museum, Shanghai, China; Arrowmont School of Art and Crafts, Gatlinburg; and AIR-Vallauris, Vallauris, France. They have taught numerous workshops locally and regionally, including courses every summer since 2006 for Ken and since 2011 for Melody at John C. Campbell Folk School in Brasstown, N.C.

Ken, a retired APSU art professor, was recently awarded the High Impact Practice Award for his efforts in bringing more than 55 students over the last six years to a ceramic workshop he developed in Certaldo, Italy, at La Meridiana International School of Ceramics.

He has also served on the Board of Directors of the Foothills Craft Guild housed in Knoxville and the Board of the APSU Center for Excellence of the Creative Arts.
Uffelman shares research on Clarksville's history
Dr. Minoa Uffelman, APSU history professor, has added to our understanding of this community's historical heritage through a number of scholarly projects.

She was lead editor of the Civil War and Reconstruction diary of Clarksvillian Nannie Haskins.

The same team will soon complete work on the antebellum and Civil War journal of New Providence resident Serepta Jordan.

Uffelman plans to continue exploration of this period in Tennessee through collecting and publishing stories of people from different regions, classes, races and genders.

She has also published articles on agricultural history, particularly on the lives of farm women in the 19th and 20th centuries. She is currently working on an introduction on the foodways of Tennessee for a forthcoming historic cookbook from the University of Tennessee Press. The book will feature historic Tennessee sites with recipes from the times these sites became important.

Uffelman is not only a careful researcher, but she also believes in sharing the information she uncovers with others. Over the last 15 years, she has presented more than 70 programs to local civic organizations, consulted on three historical documentaries, and organized a series of public talks about Tennessee history. She received the Clarksville Area Chamber of Commerce Distinguished Community Service Award in 2015.

"I'm glad I have helped take knowledge in the Ivory Tower out to the community," she comments.

She has been an outstanding mentor to APSU history students. This work has been recognized through a Student Affairs Student Impact Award, Office of Undergraduate Research Mentor Award, and several advisor-of-the-year awards. The student history society, under her advisement, won national Chapter of the Year awards nine times.

Her work with students is perhaps what she has found the most gratifying. "I'm proud of my work with the students of Phi Alpha Theta history society," she says. "I have exposed them to history and helped them develop leadership skills."



Sections
Events
Topics
APSU, APSU Campus, APSU Center of Excellence for the Creative Arts, APSU Food Pantry, APSU Phi Alpha Theta History Honor Society, Austin Peay State University, Civil War, Clarksville Area Chamber of Commerce, Clarksville Montgomery County Arts and Heritage Development Council, Clarksville TN, Clearwater FL, Emerald Hill, Ken Shipley, Manna Café Ministries, Melody Shipley, Minoa Uffelman, Nannie Haskins, Tennessee, Tennessee Arts Commission, University of Tennessee Press