Topic: UPS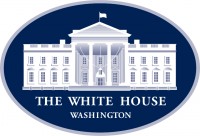 Washington, D.C. – President Donald J. Trump: Thank you very much. Thank you. It's beautiful out here this time of year. In the past nine months, my administration has initiated the single greatest mobilization in U.S. history — pioneering, developing, and manufacturing therapies and vaccines in record time. Numbers like nobody has seen before.
No medical breakthrough of this scope and magnitude has ever been achieved this rapidly, this quickly. And we're very proud of it, and I had tremendous help from the military — generals, admirals — and many of the great people at the White House.
«Read the rest of this article»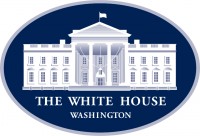 Washington, D.C. – A few hours ago, U.S. President Donald J. Trump welcomed the 2019 World Series champion Washington Nationals to the White House for a celebration on the South Lawn.
Watch: Nationals give President Trump a #45 jersey!
"America fell in love with Nats baseball," President Trump told a cheering crowd.
«Read the rest of this article»
Clarksville Police Department

Clarksville, TN – Clarksville Police report that Tuesday Night, July 10th, 2018 shortly after 8:00pm a man at 2272 Killington Drive found a large package from Amazon in his driveway, delivered by UPS. The package had his name on it.
When he picked the package up, he thought he heard ticking and strange noises. He set the package down at the end of his driveway and call 911.
«Read the rest of this article»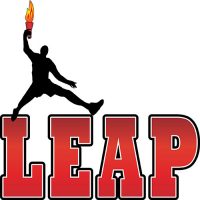 Clarksville, TN – The U.S. Bank Foundation, has awarded a $3,000 grant to LEAP's Youth Career Readiness Program as a Partner In Employment. The grant is a part of U.S. Banks's Community Possible Program, which supports organizations and programs that advance the funding priorities in areas where designated U.S. Bank communities are served.
Decisions are based on organizations financial stability, leadership, impact measurement, and collaboration with key community stakeholders in the community. LEAP Organization fits the bill! Damon Jennings, LEAP ORG Board member, describes U.S. Bank's support as simply tremendous to help youth enhance their employability skills.
«Read the rest of this article»

Montgomery County, TN – The Kiwanis Club of Clarksville (Downtown) was recently awarded a $10,000 grant from the UPS Foundation.
This is the second year that Kiwanis has been awarded this grant and it will be used to continue to support children's literacy in our community.
«Read the rest of this article»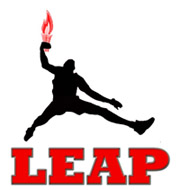 Nashville, TN – UPS collaborates with the LEAP Organization to educate students on job seeking strategies, best practices to retain employment and receive promotions, and the benefits associated with employment opportunities with UPS.
The goal of LEAP's Career Readiness Program is to provide youth ages 16 to 24 with critical job skills to prepare them for entry into the workforce. Members of UPS Human Resources Department educated the students on the UPS mission and history then guided them on a tour on their warehouse facility to explain the various positions within the company.
«Read the rest of this article»
Event on October 3rd at Vanderbilt University sports field; signup is open for fundraising teams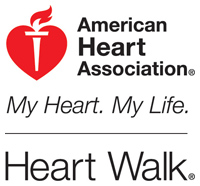 Nashville, TN – Everyone knows someone who's been affected by heart disease or stroke. It might even be you. Now's your chance to fight back.
The American Heart Association's Greater Nashville Heart Walk is 8 weeks away, on Saturday, October 3rd at Vanderbilt University sports field. The annual event brings together the Middle Tennessee community in a free festival and non-competitive walk, to raise funds for research, education and public health programs  fighting the No. 1 and No. 5 killers of Americans, heart disease and stroke.
«Read the rest of this article»
Nashville, TN – We lose nearly 18,000 Tennesseans each year from heart diseases and stroke. Yet these are largely preventable through healthy living behaviors – like walking.
So let's take steps to turn that 18,000 around.
This Wednesday, April 1st, is National Walking Day. The American Heart Association is asking Middle Tennessee to walk a total of 18,000 minutes. Everyone is asked to take a heart-healthy walk wherever they are, and to "donate" their minutes walked toward the goal.

«Read the rest of this article»
Biggest-ever National Wear Red Day features buildings, people, places going red for women's heart health; many local activities coming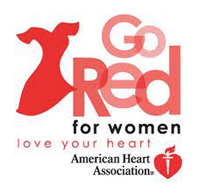 Nashville, TN – The Middle Tennessee skyline will take on a special heartwarming red glow next Friday.
Twenty-two local buildings will be lighting up red as part of the 12th annual National Wear Red Day on Friday, February 6th, as part of the biggest Go Red celebration ever in Middle Tennessee. This icon day of the American Heart Association's Go Red For Women movement is the day when everyone Goes Red across the nation to support women's fight against heart disease, their No. 1 killer.
«Read the rest of this article»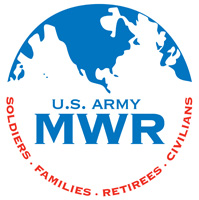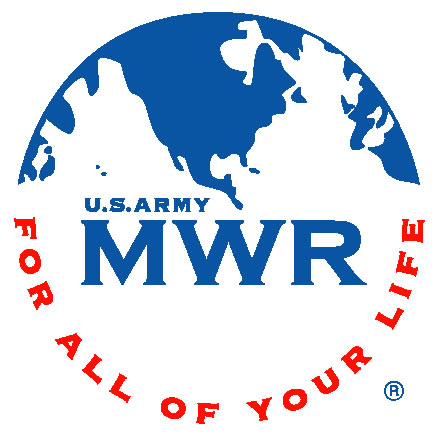 Fort Campbell, KY – Here's a way to honor our fallen Soldiers, show your competitive style and win the use of Joe Swing Recreation Facility for your Battalion or Squadron holiday party.
Army Community Service (ACS) Survivor Outreach Services (SOS) is collecting military boots to be used at the Fort Campbell Hero & Remembrance Run, Walk or Roll event on November 1st.
We need nearly 7,000 boots to line the 5K route. These boots can be from any service, in any color and in any condition. Each boot will be assigned a photo and name of a service member that has been killed in action since 9/11. «Read the rest of this article»