Topic: Venus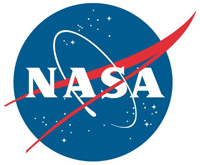 Washington, D.C. – On June 10th, 2021, the European Space Agency (ESA) announced the selection of EnVision as its newest medium-class science mission. EnVision will make detailed observations of Venus to understand its history and especially understand the connections between the atmosphere and geologic processes.
As a key partner in the mission, NASA provides the synthetic aperture radar, called VenSAR, to make high-resolution measurements of the planet's surface features.
«Read the rest of this article»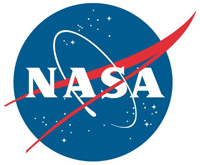 Washington, D.C. – NASA has selected two new missions to Venus, Earth's nearest planetary neighbor.
Part of NASA's Discovery Program, the missions aim to understand how Venus became an inferno-like world when it has so many other characteristics similar to ours – and may have been the first habitable world in the solar system, complete with an ocean and Earth-like climate.
These investigations are the final selections from four mission concepts NASA picked in February 2020 as part of the agency's Discovery 2019 competition.
«Read the rest of this article»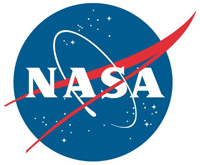 Pasadena, CA – Under consideration to become the next NASA Discovery Program mission, VERITAS would reveal the inner workings of Earth's mysterious "twin."
Imagine Earth. Now fill the skies with thick, Sun-obscuring clouds of sulfuric acid; boil off the oceans by cranking up the temperature to 900 degrees Fahrenheit (nearly 500 degrees Celsius), and boost the air pressure high enough to flatten you like a pancake. What you now have is Venus, a rocky planet similar in size to Earth but different in almost every other way.
«Read the rest of this article»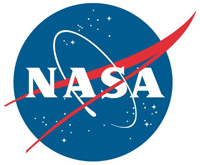 Washington, D.C. – NASA has explored much of the solar system, but only a handful of missions have entered the atmospheres of planets other than our own and successfully touched down on their surfaces. Most of our neighboring planets have never seen the wheels of a rover, and never before has a robot we've sent to another planet returned to Earth.
NASA needs technology to protect spacecraft as they enter the atmospheres of worlds near and far, from Venus to Uranus. And when we finally bring samples back from places like Mars, NASA needs to ensure those precious pieces of alien worlds are safe as they come back to Earth.
«Read the rest of this article»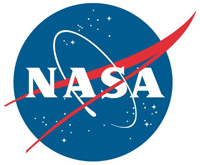 Pasadena, CA – NASA's Curiosity Mars rover occasionally stops to stargaze. Recently, it captured a shot of Earth and Venus in the Red Planet's night sky.
Curiosity aimed its Mast Camera, or Mastcam, at the heavens about 75 minutes after sunset on June 5th, 2020, the 2,784th Martian day, or sol, of the mission. A two-image twilight panorama reveals Earth in one frame and Venus in the other.
Both planets appear as mere pinpoints of light, owing to a combination of distance and dust in the air; they would normally look like very bright stars.
«Read the rest of this article»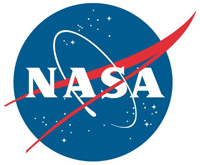 Pasadena, CA – Eight and a half years into its grand tour of the solar system, NASA's Voyager 2 spacecraft was ready for another encounter. It was January 24th, 1986, and soon it would meet the mysterious seventh planet, icy-cold Uranus.
Over the next few hours, Voyager 2 flew within 50,600 miles (81,433 kilometers) of Uranus' cloud tops, collecting data that revealed two new rings, 11 new moons and temperatures below minus 353 degrees Fahrenheit (minus 214 degrees Celsius). The dataset is still the only up-close measurements we have ever made of the planet.
«Read the rest of this article»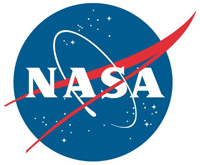 Washington, D.C. – A time-honored tradition employed by the aerospace community for decades is continuing with the assembly of NASA's X-59 Quiet SuperSonic Technology aircraft at the Lockheed Martin Skunk Works® factory in California.
Perfectly acceptable components from other aircraft – some major, some minor – are finding new life as parts installed on the X-59, an experimental airplane whose mission is to help open a new era of commercial supersonic air travel over land.
«Read the rest of this article»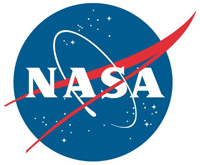 Greenbelt, MD – A proposed mission called DAVINCI+ could one day fly the first U.S. spacecraft since 1978 to study the atmosphere of Venus.
On February 13th, NASA announced that DAVINCI+, named after the visionary Renaissance artist and scientist Leonardo da Vinci, is one of four teams selected under the agency's Discovery Program to develop concept studies for new missions in this decade to various intriguing destinations in the solar system.
«Read the rest of this article»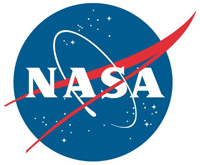 Pasadena, CA – NASA has selected four Discovery Program investigations to develop concept studies for new missions. Although they're not official missions yet and some ultimately may not be chosen to move forward, the selections focus on compelling targets and science that are not covered by NASA's active missions or recent selections. Final selections will be made next year.
NASA's Discovery Program invites scientists and engineers to assemble a team to design exciting planetary science missions that deepen what we know about the solar system and our place in it.
«Read the rest of this article»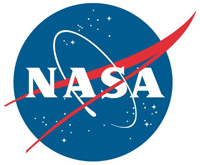 Greenbelt, MD – When Solar Orbiter launches on its journey to the Sun, there's one key piece of engineering making this ESA-NASA mission possible: the heat shield.
Seeking a view of the Sun's north and south poles, Solar Orbiter will journey out of the ecliptic plane — the belt of space, roughly in line with the Sun's equator, through which the planets orbit. Slinging repeatedly past Venus in order to draw near the Sun and climb higher above the ecliptic, the spacecraft bounds from the Sun and back toward the orbit of Earth throughout its mission.
«Read the rest of this article»