Topic: Voting rights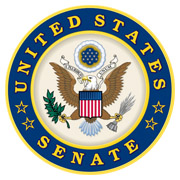 Washington, D.C. – Hearing about child abuse at a Chattanooga migrant facility is a heartbreaking reminder of the reality of President Joe Biden's border crisis. This incident must be thoroughly investigated. Until we secure our southern border, every town is a border town and every state is a border state.
Defending The United States Flag
Burning the flag is a direct affront to the values of our democratic republic. In Tennessee, we know all too well that the Stars and Stripes represent more than just patriotism; the flag is an unwavering beacon of valor, vigilance, and justice. This week, I proposed a constitutional amendment to ensure that these sacred ideals are preserved.
«Read the rest of this article»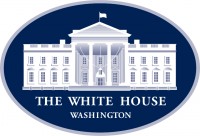 Washington, D.C. – Every American has a right to have their voice heard at the ballot box, and no American should be kept from voting early, voting by mail, or voting at all. Our democracy is strongest when everyone participates, and it is weaker when people are left out.
Throughout the arc of our nation's history, many have worked—and many have died—to ensure that all Americans can cast a ballot and have their vote counted. Today, that hard-won progress is under assault.
«Read the rest of this article»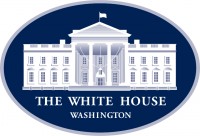 Washington, D.C. – On this day in 1965, state troopers beat and tear-gassed hundreds of peaceful protestors crossing the Edmund Pettus Bridge in Selma, Alabama. The protestors were seeking justice and to ensure their right to vote would not be denied.
At the head of the march were former Congressman John Lewis and Rev. Hosea Williams. As the troopers advanced with clubs raised, the group knelt in prayer.
«Read the rest of this article»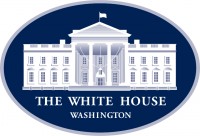 Washington, D.C. – In the wake of an unprecedented assault on our democracy; a coordinated attempt to ignore, undermine, and undo the will of the American people never before seen in our history; and a new wave of aggressive attacks on voting rights taking place in states across the country, I applaud Speaker Nancy Pelosi and the House of Representatives for passing H.R. 1, the For the People Act of 2021.
«Read the rest of this article»
The gentle State Senator from Murfreesboro must have followed Alice down a rabbit hole and found himself in Wonderland. There is hardly any other explanation for the logic he uses to defend his photo ID for voters law.
The Murfreesboro statesman points out that photo identification is required for everything from making a purchase at the mall to boarding a plane or cashing a check.
His logic really goes down the hole when he points out that many brave Americans fought and died for us to have the important right to elect our leaders. «Read the rest of this article»
When tax cuts are labeled as tax increases.
When natural born citizenship is labeled as non-citizenship.
When believing that basic health care is not privilege but a human right is called elitist socialism.
When respecting the human value of our precious military forces is labeled as being anti-military.
When recognizing that our national prestige has been run into the toilet is labeled as naivete and weakness.
When global warming and melting Arctic icecaps is labeled as fantasy.
When declaring having rejected a federally funded construction project. but not declaring that the federal funds for that project were received is hailed as a model of leadership and fiscal responsibility. «Read the rest of this article»
The last day to register to vote in Montgomery County is October 6.Early voting begins October 15.
The right to vote and exercising your right to vote is the most valuable constitutional right we have. It is both a right and a privilege.
If you don't vote, you deserve the government you get. It doesn't matter which side of the political fence you're on, because all Americans have the same issues and concerns for their families and their country.
The economy, the war, taxes, education, health care, social security, women rights and, especially in our community, veteran's rights are at the top of the list in every household.
Many people over the centuries have fought, marched and even died so we could have the right to vote, yet many still don't vote. In the August primary election in Montgomery County, fewer than 12 percent of voters participated. With this kind of turn out how do we expect to ever hold our elected officials accountable to the public? «Read the rest of this article»
Republican election trickery exposed as Rove Protege Resigns
Arkansas US Attorney Tim Griffin, the controversial US Attorney in Arkansas, has resigned his position. Griffin is a protege of Karl Rove and former research director of the Republic National Committee.
The BBC reported in 2004 that Griffin led a "caging" scheme to suppress the votes of African American servicemembers in Florida. As a result, 1,886 U. S. servicemembers were denied their right to vote because they lived in predominantly black and traditionally Democratic  areas of Jacksonville, FL. These servicemembers were stationed overseas at the time. This tactic was a deliberate assault upon our military forces engaged in defending our freedom and liberties.
«Read the rest of this article»

No matter who you are, as an adult, you have a right to vote.
There has been a lot of talk about the Voting Rights Act of 1965 being due to expire in 2007 and how it would revoke African Americans' right to vote. Well, this story, urban legend or whatever else you may want to call it, is not true. Not entirely true anyway. There are some sections of this act that were due to expire in 2007 that have been addressed by the U.S. Congress since 2005 in a proactive move to ensure the renewal of those sections of this act.
However, while many believe that this just affects the rights of African-Americans, nothing could be further from the truth. The Voting Rights Act of 1965 actually protects all of us from being subjected to unnecessary measures that could restrict or prevent our ability to vote as a whole. «Read the rest of this article»