Topic: Weight Gain
CR survey finds 63% of Americans believe a gluten-free diet would improve physical or mental health—but cutting gluten isn't always more nutritious or better for most people

Yonkers, NY – Gluten, a protein found in wheat, barley, and rye, has become the latest dietary villain, blamed for everything from forgetfulness to joint pain to weight gain.  But Consumer Reports (CR) is shedding light on common misconceptions about going gluten-free.
The report points out that a gluten-free claim doesn't mean the product is necessarily more nutritious, it may actually be less so; that consumers may increase their exposure to arsenic by going gluten-free, and a gluten-free diet might cause weight gain—not weight loss. And, most gluten-free foods cost more than their regular counterparts. «Read the rest of this article»
San Francisco, CA – Gaining just five pounds can increase your blood pressure, according to a study presented at the American Heart Association's High Blood Pressure Research Scientific Sessions 2014.
Many people understand the health dangers of large amounts of extra body weight, but researchers in this study wanted to see the impact of a small weight gain of about five to 11 pounds.
«Read the rest of this article»
Now I Lay Me Down To …

Nashville, TN – Sleep is not a luxury; it is a basic health need long known to affect a person's ability to think and function.
Increasingly scientists and researchers are learning more about other values of sleep that may impact health and help improve and extend lives. «Read the rest of this article»
Clarksville, TN –  Maximized Living along with Marathon Chiropractic is hosting "Resolve:  The New Year's Weight Loss Challenge". This life-changing event will be held February 2nd, 2013, at Xtreme Ministries, Fort Campbell Boulevard.
This event will share the latest research behind healthful weight loss, so people can establish—and maintain—a proper weight. The event offers a 30-day weight loss challenge, but it is not about body image, rather, its goal is to re-establish the proper function of the human body. «Read the rest of this article»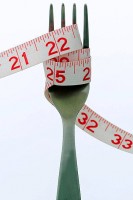 The fall and winter holidays are some of the most festive times of the year – and the most fattening. Just thinking about traditional holiday meals can put your appetite in high gear. The temptation to overeat is lurking at every holiday table. By New Year's Day, many of us are avoiding the scales, wearing elastic-waist pants and thinking about joining a health club to undo the damage to our waistlines. The average American gains at least five pounds during the winter holiday period. Weight gained during the six-week holiday period accounts for most of a person's total weight gain over a year's time.
Thankfully, there is a happy medium between starving yourself from now until New Year's and stuffing yourself silly. You can enjoy the best the season has to offer without sacrificing your waistline. The following tips will help you master the art of sensible eating over the holidays and beyond. «Read the rest of this article»
Low testosterone levels to blame for low libido, fatigue and weight gain

Chicago, IL — While most frequently associated with women's health, age-related hormone changes, often dubbed menopause, can occur in men as well, causing symptoms of fatigue, mood swings, decreased desire for sex, hair loss, lack of concentration and weight gain. Experts estimate that more than 5 million men are affected, yet worry the number may be considerably higher since symptoms are frequently ignored.
Male hypogonadism, as it's referred to in the medical community, occurs when the testicles do not produce enough testosterone, the hormone that plays a key role in masculine growth and development. When hormone levels drop, men can experience significant mental and physical changes. «Read the rest of this article»