On Thursday night, the 91st Division Army Reserves Band from Camp Parks, California came to Clarksville. They performed their "Trail of Dreams" concert to a good sized crowd. The music was lively, full of patriotic fervor, and very entertaining. The crowd was diverse and representative of the city of Clarksville.
This event continues the Clarksville Parks and Recreation department's commitment to bring fun wholesome activities for the average family to do in our city. This is something that should continued, and even to be expanded to bring even more frequent and varied activities for the citizens of Clarksville.
Tomorrow night be sure to attend Movies in park at the fairgrounds, games start at 7:15pm and the movies begin at 8:30pm. If movies are not your thing, check out the Friends of Dunbar Cave's Cooling at the cave event which is being held at Dunbar Cave from 4pm to 6pm. Or you could attend both!
«Read the rest of this article»
Those lazy, hazy days of summer that we wish could always be here, are back!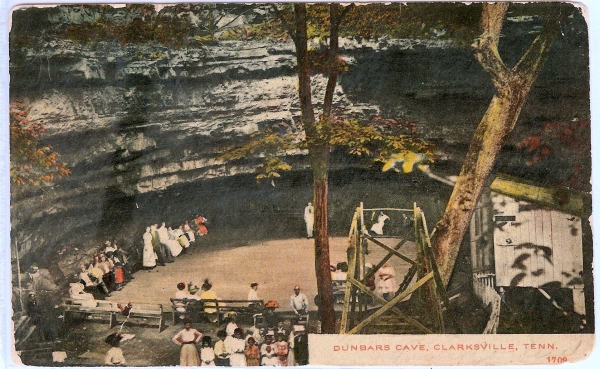 In the days of old, Clarksvillians spent summer afternoons at Dunbar Cave gathering cool breezes emitting from the mouth of cave while enjoying board and card games, live music and a general light-hearted afternoon of fun and frolic.
On Saturday, July 28th, from 4:00PM – 6:00PM, Friends of Dunbar Cave invite you, your family and friends to participate in a delightful afternoon reminiscent of those good old days at Dunbar Cave State Natural Area, 401 Old Dunbar Cave Road, in Clarksville, Tennessee
Tables and chairs will be arranged at the mouth of the cave where you will be transported back to the time when everyone played "board" games. Checkers, Chess, Monopoly, and cards will be available. However, you may bring your favorite game to share. The event is free and open to the public. Refreshments of will be available free of charge, but donations to the friends group are welcomed. «Read the rest of this article»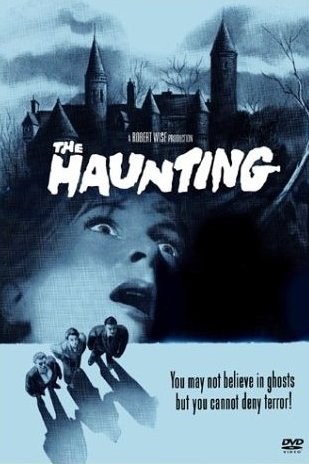 Though known for spectacular epics such as Ryan's Daughter, Robert Wise also lent a deft hand to the creation of tales of the supernatural, including the classic film, The Haunting, circa 1963, based on a novel by Shirley Jackson.
In the style of Alfred Hitchcock, Wise opted to let the mind, the imagination, be the biggest instrument of fear. The haunting has a prologue the outlines the shadowed history of the house, a haunted mansion  in old New England (the film was actually shot in a British manor), where four guests are about to gather with the intention of debunking, demystfying a haunted home. Julie Harris leads the cast a Eleanor Vance, a believer in the supernatural and unsettled by the recent death of her mother. Richard Johnson is Dr. Markway, the requisite anthropologist, the science behind the sensory. The beautiful and elegant Claire Bloom plays an eccentric, free-living lesbian (a role a  ahead of time in the conservative sixties) with extra-sensory abilities, and the equally requisite playboy, Luke Sanderson (played by Russ Tamblyn, dimples intact). Sanderson is the prospective owner of Hill House via inheritance. «Read the rest of this article»