'On the Road in America' is an occasional column of chance, of serendipity, written in the course of my travels.
Simon Pearce is a treasure tucked away in the lush forested hills of Vermont, just past the famous and spectacular Quechee Gorge, a chasm that cuts through the mountains with a ribbon of ancient water.
Simon Pearce is all about glassware, dinnerware, accessories, and gourmet food. The shop in Quechee is the hub fed by workshops, potters, glassblowers, weavers and other artisans who fabricate the luxury items showcased in this refurbished mill. Ambient lighting, the rich patina of polished wood, the sparkling reflection of light on crystal is warm, welcoming. Inviting indulgence. «Read the rest of this article»
The Chamber of Commerce, Leadership Clarksville and the CDE sponsored a public forum at the CDE building in Clarksville on July 15, with Democratic Tennessee Senate District 22 candidates Tim Barnes and incumbent Senator Rosalind Kurita fielding questions about policy and platforms. The primary race will be held August 7.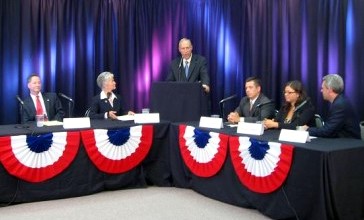 Senator Kurita and Tim Barnes presented opening and closing statements before fielding questions from panel members Frazier Allen, Britney Campbell and Jay Abertia. «Read the rest of this article»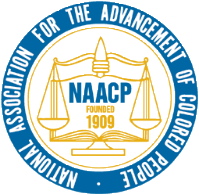 The Clarksville branch of the National Association for the Advancement of Colored People (NAACP) will be hosting it kick-off meeting July 25 at 6 p.m. at Boiling Springs Baptist Church to announce the 2008 TN State Conference Convention. The guest presenter will be President Gloria J. Sweet-Love, President, TN State Conference of Branches. The public is welcome to attend this event. The church is located at 900 Tiny Town Rd in Clarksville.
The Friends of Dunbar Cave will host Cooling at the Cave this Saturday, July 26th, from 4 to 6 p.m. The event will be held at what is known to many long-time Clarksville residents as the old dance floor, and in more recent times as simply the entrance to the cave.
Free and open to the public, Cooling at the Cave is a unique chance to hear bluegrass music by the well regarded Holt Brothers Band at the acoustically rich cave entrance. Guests may play card and board games, enjoy free refreshments, or just sit and listen to the music. Consider bringing a light jacket or sweater, as the 58 degree air that naturally flows out of the mouth of Dunbar Cave may require it regardless of how hot the day is. «Read the rest of this article»