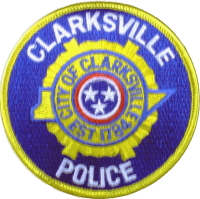 Police have responded to series of unrelated violent crimes over the past week, including two instances involving guns and a third requiring assistance from the Crisis Negotiations Unit and Tactical Unit.
On July 29, at approximately 1:30 am, officers responded to the Raleigh Drive area in response to a burglary. While in the area, officers observed a vehicle that was known to have been previously operated by the suspects. Officers tracked the suspects to another apartment within the complex.
The Crisis Negotiations Unit and Tactical Unit did respond to the scene. After unsuccessful negotiations, the Tactical Unit deployed Clear Out Gas into the apartment. At approximately 8:00 a.m. Michael Benton and Christopher Williams were taken into custody without incident. The items taken from the original burglary call were located inside the apartment where the suspects were hiding. The Clarksville Police Department was assisted by Montgomery County Sheriff's Dept., Clarksville Fire Rescue and Montgomery County EMS. «Read the rest of this article»
Robert (Bob) Tuke is a Marine who served America, a Democratic soldier who has worked hard for others in Tennessee politics. He is now a candidate for the United States Senate is touring Clarksville meeting with voters to discuss his platform and answer their questions
Robert D. Tuke is the former Chairman of the Tennessee Democratic Party, having served from July 1, 2005 through January 13, 2007. In addition, he served as Treasurer of the Tennessee Democratic Party and Co-Chair of the Kerry/Edwards Campaign in Tennessee in 2004. He headed Veterans for Kerry in the State in 2003 – 2004. Tuke was also a Trustee of the national Kerry/Edwards campaign and served as Delegation Whip of the Tennessee Delegation at the Democratic National Convention in 2004.
Most recently, Tuke worked as the Tennessee Political Director for Obama for America.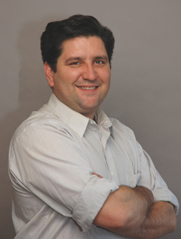 The shooting spree at the Tennessee Valley Unitarian Universalist Church has resulted in murder charges being filed against Jim D. Adkisson, 58, an out-of-work truck driver charged with the killing of two people and the wounding of six others during a children's musical at the church Sunday morning. Chris Lugo responds to that news and the issue of crime and gun control.
Many Tennesseans were stunned to hear the news that yesterday morning at 10:18 a.m. a lone gunman walked into a welcoming congregation in Knoxville and opened fire on the congregants who were gathered in anticipation of watching their children perform a scene from the musical "Annie" as part of the morning services, killing two people and shooting several more in the head before being tackled to the ground. That church, the Tennessee Valley Unitarian Universalist Church, is a beacon of joy and hope in East Tennessee. Its congregation is made up of some of the most loving, kind and gentle people in the fine city of Knoxville, and the horrific tragedy which was visited upon that church is a wakeup call to good people throughout Tennessee to re-examine our approach to gun control in Tennessee and throughout this nation. «Read the rest of this article»