9 million Americans' identities are stolen each year. The following tips can help protect you against identity theft
Nashville – As many as 9 million Americans' identities are stolen each year. Identity theft is the unauthorized acquisition and use of a person's identifying information – such as a name, Social Security number or credit card number – to commit fraud or other crimes. Through identity theft, criminals might rent an apartment, obtain a line of credit or establish a telephone account. Victims often discover the crimes when reviewing credit reports or statements. Skilled identity thieves use many methods, including: «Read the rest of this article»
Super Summer Special rates of $59.95 per night are available Sunday through Thursday until September 3, 2009 at six Tennessee State Park inns.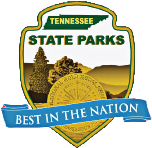 Tennessee State Parks will continue to run its Super Summer Special promotion, offering a discounted rate at each of the state's six incredible state park inns – available Sunday through Thursday, now through September 3. Park patrons can stay overnight at a Tennessee State Park Inn for just $59.95 a night (excluding tax). Please find attached special promotional information for your review.
There is no coupon necessary for this special rate and patrons simply need to ask for the "Super Summer Special" rate when making a reservation. Discounted rates apply to inn rooms only and cannot be used with other discounts or promotions. The discount is based on availability and reservations are suggested. For reservations or additional information, please contact the inns directly at: «Read the rest of this article»
A perfect storm is brewing for Tennessee voters for the 2010 election.
Tennessee is set up for an election debacle, thanks to the states' reliance on paperless electronic voting. Currently 93 out of 95 counties in Tennessee use these machines.
Unless the Secretary of State Hargett takes swift and certain prompt action, thousands of votes will be at risk in the 2010 election. Computer scientists agree that any electronic voting machine can fail without warning. SOS Hargett should pay attention to the lessons learned by other states.
North Carolina found out the hard way that paperless voting machines can lose thousands of votes. In the November 2004 Presidential Election, 4,400 votes were permanently lost by "state of the art" computerized voting machines. The AP described that election as "A Florida-style nightmare …with thousands of votes missing and the outcome of two statewide races still up in the air." On top of that, the outcome of one statewide election contest was too close to call. There would have been a $3 million dollar "do-over" election if one of the candidates hadn't voluntarily withdrawn. (See North Carolina Ballot Blues) «Read the rest of this article»
Back in January of this year President Barack Obama announced the formation of a new group known as "Organizing for America" that aims to continue the grassroots advocacy that began during his presidential campaign.
"As President, I will need the help of all Americans to meet the challenges that lie ahead," Obama said in a video message e-mailed to supporters. "That's why I'm asking people like you who fought for change during the campaign to continue fighting for change in your communities."
Since we currently are not in the campaign mode where we will operate under the name Clarksville for Obama we have been tasked to join the rest of the grass roots organizations across the nation in organizing in our communities under our new advocacy organizational name "Clarksville Community Organizers" (CCO). «Read the rest of this article»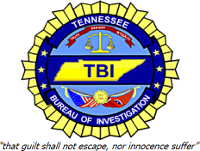 Nashville – The Tennessee Bureau of Investigation has put a man accused of Attempted First Degree Murder in Springfield, TN to its list of the state's Top Ten Most Wanted fugitives in an effort to locate him.
D Lonzo Q. Petties, 20, last known address 406 South Pawnee Drive, Springfield, TN is wanted by the Springfield Police Department for Attempted First Degree Murder, Aggravated Assault and Violation of Probation. On April 20, 2009, Petties entered an apartment on Carden Circle and shot the victim in his leg. The victim escaped the residence through a window and survived. «Read the rest of this article»