32 members of the Highway Patrol complete Homeland Security Training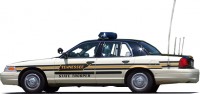 Nashville – Thirty-two Tennessee Highway Patrol (THP) Troopers recently completed homeland security training at the Center for Domestic Preparedness (CDP), located in Anniston, Alabama. The CDP is operated by the United States Department of Homeland Security's Federal Emergency Management Agency (FEMA) and is the only federally-charged Weapons of Mass Destruction (WMD) training facility in the nation.
Mobile Field Force Law Enforcement Strike Team Troopers from all eight THP districts across the state recently underwent the week-long domestic preparedness training. Strike Teams respond to incidents that call for special training and added manpower. Incidents include disasters, manhunts, search and rescue and traffic crashes involving hazardous materials.
"THP's Strike Teams provide critical resources and stabilizing service after a disaster has struck. Troopers serving on Strike Teams are there to help restore order to an affected area as soon as possible," said THP Colonel Mike Walker. "The enhanced WMD training provided by the CDP at no cost to the state equips THP's Strike Teams with the interdisciplinary training that enables them to serve the immediate needs of communities and citizens in a disaster."
«Read the rest of this article»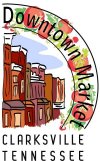 The August installment of the Jammin' in the Alley concert series will take place Friday, August 21, on Strawberry Alley in downtown Clarksville.
This month's free concert starts at 7 p.m. and features the Cumberland Jazz Project.
Downtown restaurants will offer outdoor dining to Jammin' in the Alley patrons.  So, don't worry about making time for dinner before the show.  Grab a seat and a bite to eat while enjoying live music.
Jammin' in the Alley takes place the third Friday of every month through October.
Strawberry Alley will be closed to through traffic in front of City Hall starting at 1 p.m. on the day of the event.  US Bank's drive-through and City Hall parking lots will be accessible.
For more information, call 645-7476 or visit www.cityofclarksville.com
Picking the right financial adviser, being vigilant pay off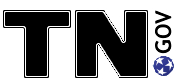 Nashville – With Tennesseans paying more attention to their economic habits, the Tennessee Securities Division would like to provide some tips for those making investment decisions.
It is crucial that investors and would-be investors maintain the right perspective about their money. People who make quick, poorly informed investment decisions often fall prey to fraudulent activity – especially when investing with people who are not registered with the State to sell securities or who are selling unregistered securities products.
"Tennesseans should contact the division to see if a prospective financial adviser is registered with the State as the securities agent of a broker-dealer firm," says Securities Division Director Daphne D. Smith. "Some individuals use titles such as 'financial adviser' or use professional certifications or designations but still lack the appropriate State license. The State regularly disciplines individuals who engage in unlicensed securities activity." «Read the rest of this article»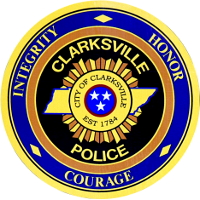 Two juveniles, 12 and 16 years of age, were charged on August 19, 2009 with crimes which were committed at the Tabernacle Church property on Market Street, August 16, 2009.  An investigation by Detective Kenny Bradley showed that the 16 year old used a lighter to set a fire inside of a closet in a building on Market Street.  It was determined that the fire was not set accidently and the damage to the building was over $200,000.  Furthermore, the same 16 year old and a 12 year old entered two trailer buildings on Market Street and caused about $2100 of damage to computers, books, and windows.  They caused the damage by using water and discharging a fire extinguisher all over the room. There was also two computer zip drives taken. «Read the rest of this article»
TWRA announces changes in statewide special season deer and fall turkey quota hunts systems.

Nashville – The Tennessee Wildlife Resources Agency (TWRA) has announced a significant change in the statewide special season antlerless deer and fall turkey quota hunts this year.
The statewide special season antlerless deer and fall turkey quota hunts will become a first come, first served system, a shift from the traditional drawn quota hunt. There will still be a quota for each hunt, but instead of applying and being drawn or not drawn, hunters will be able to get their permits immediately. Below are critical dates and information about this change.
The receipt is the hunter's permit. He/she must have this receipt with him/her while hunting.
Permits go on sale Aug. 19, 2009, at 8 a.m., CDT. Customers may obtain permits at any TWRA license agent, TWRA regional office, or online at www.tnwildlife.org. If you have any problems, call 615-781-6621 during regular office hours (8 a.m.-4:30 p.m. CDT).
Individuals may have up to two (2) deer permits and two (2) turkey permits, but are eligible for only one (1) permit per hunt code.
Customers should review their permit receipt and verify that the name, address, hunt locations, fees, etc., upon completion to ensure accuracy.
«Read the rest of this article»