Picking the right financial adviser, being vigilant pay off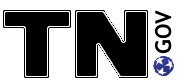 Nashville – With Tennesseans paying more attention to their economic habits, the Tennessee Securities Division would like to provide some tips for those making investment decisions.
It is crucial that investors and would-be investors maintain the right perspective about their money. People who make quick, poorly informed investment decisions often fall prey to fraudulent activity – especially when investing with people who are not registered with the State to sell securities or who are selling unregistered securities products.
"Tennesseans should contact the division to see if a prospective financial adviser is registered with the State as the securities agent of a broker-dealer firm," says Securities Division Director Daphne D. Smith. "Some individuals use titles such as 'financial adviser' or use professional certifications or designations but still lack the appropriate State license. The State regularly disciplines individuals who engage in unlicensed securities activity."
Tennesseans must also be sure that their investments are being handled appropriately. If a person has made investments with a registered securities agent affiliated with a broker-dealer firm, that person should be making payments to the firm (not to the agent) and should be receiving regular statements from the firm that detail the status of those investments. If fraudulent activity is suspected – as opposed to the poor performance that can accompany investments – the customer should alert both the firm that employs the broker-dealer and the Securities Division.
Some possible victims of securities fraud are too embarrassed to come forward and file complaints with the Securities Division. But complaints start the division's process of looking into a person or company. And, according to State law, investigations initiated by the Securities Division are confidential up until the division takes official action against a person or company. Tennesseans may verify licenses and disciplinary histories, as well as the investment registration, and may file complaints pertaining to both by contacting the Securities Division at http://tn.gov/commerce/securities/index.shtml or 1-800-863-9117.
About the Department of Commerce and Insurance
The Department of Commerce and Insurance works to protect consumers while ensuring fair competition for industries and professionals who do business in Tennessee. www.tn.gov/commerce/