Local farmers sell their fresh garden produce on Thursdays and Saturdays from 8:00 a.m. till 2:00 p.m. at the historic L&N Train Station located at Commerce and 10th Street.
You'll see nice people, pay fair prices, and enjoy eating fresh healthy food.  I bought a watermelon, cantaloupe and tomatoes from Mr. & Mrs. Heflin. From other vendors, I also bought a dozen ears of corn, cucumbers and a fresh baked chocolate pie. «Read the rest of this article»
Day Two of Tobacco Heritage Tour of Historic Homes leads into Annual Writers' Conference
Day Two of the annual Tour of Historic Homes took participants to divergent parts of the city in celebration of its Tobacco Heritage. Participants again gathered at the Riverview Inn parking lot at nine o'clock. Once abroad the tour bus, they crossed the Red River and traveled to the New Providence area where hidden treasures of the tobacco era where visited and their heritage made known. First stop on the tour was the Rossington-Minor House at the corner of Chapel and Beech Streets. Next was the Wider-Pettus House at 411 Beech Street followed by the Herndon-Cunningham House at 501 E. Street. «Read the rest of this article»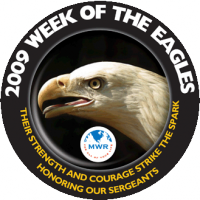 Fort Campbell, Ky – The 101st Airborne Division (Air Assault) and Fort Campbell will celebrate the Week of the Eagles Aug. 14-20.
The theme for this year's festivities is "Their Strength and Courage Strike the Spark: Honoring our Sergeants," in recognition of the Army's Year of the NCO campaign.
Soldiers will compete in various events throughout the week, which are open to the public as spectators:
Marksmanship Competition at Ranges 10, 13, and 14, Aug. 14, 10 a.m.
Toughest Air Assault Soldier Competition at the Sabalauski Air Assault School, Aug. 16, 8 a.m.
Combatives at the Personnel Processing Center (briefings begin at 8 a.m.), Aug. 17-18, 9 a.m.
Basketball at Freedom Fighters Gym, Softball at the North Sports Complex (between Kentucky and Indiana Aves. at 47th and 49th Streets), Aug. 17-19, 9 a.m.
Everyone is invited to participate in other events: «Read the rest of this article»
Related Images: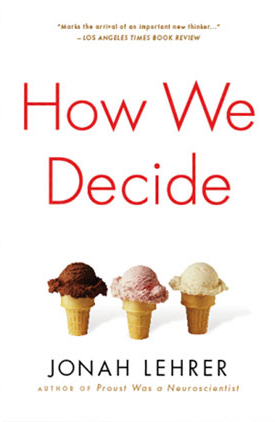 So you think you are in control and make rational decisions? Think again. Scientists have only recently started to see how the brain works when we make decisions. Lehrer does a great job of communicating science's most recent studies on decision making and the brain….and get this, he does it in layman's terms and makes it interesting. I could not put the book down and at 265 pages, it's a fast paced and cram packed read.
The book is reminiscent of Quirkology by Richard Wiseman. Like Quirkology, it is full of odd and interesting science experiments, such as – Why is an experiment with 4 year old child and a single marshmallow, the most accurate indicator of what that child's IQ will be when they are 18? Except where Quirkology is mostly a collection of various odd scientific studies , Lehrer pinpoints studies done on how the brain makes decisions. «Read the rest of this article»