Alumni and friends of Austin Peay State University will have a chance to travel to Greece in Summer 2010.
The APSU National Alumni Association will sponsor the 10-day trip.
To learn more about tentative costs and other details, attend a "Preview Travel Party" from 5:30-7 p.m., Tuesday, Oct. 6 at the Pace Alumni Center at Emerald Hill, located at 751 N. Second St.
A slide presentation of locations in Greece included on the itinerary – Athens, Mykonos, Patmos/Rhodes, Heraklion/Santorini, Piraeus, Corinth, Epidaurus, Nafplion and Delphi – by Dr. Timothy Winters, professor of languages at APSU and tour host, will be shown. «Read the rest of this article»
Interested in solar? Want to see solar systems up-close? Tour  homes through out the region with solar PV installations!
Tennessee Environmental Council and Lightwave Solar Electric are joining to sponsor the Middle Tennessee Solar Home Tour on Saturday October 3, 2009. Solar Homes all across Middle Tennessee will be open to the public for viewing and learning about solar energy as part of the American Solar Energy Society (ASES) National Solar Tour Day.
The tour features active and passive solar powered homes in Sylvan Park, West Meade, Green Hills, Antioch, Brentwood, Franklin, Mt. Juliet & Cookeville. Homeowners and installers will answer questions and show-off system components. These homes also feature energy efficiency, conservation, and other renewable energy systems. The tour is self-guided; no tour bus or schedule to follow. You may visit all ten houses on the tour or you may choose to visit select homes. Follow these links for a flyer and tour map. «Read the rest of this article»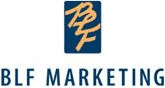 SAN ANTONIO, Texas — The American Bankers Association (ABA) Marketing Network has recognized BLF Marketing and its client, Planters Bank of Hopkinsville, Ky., as a Finalist in the 2009 Financial Marketing Awards. BLF Marketing was named runner-up in the "Brand Campaign" category for its success in positioning Planters as the "fun bank" without compromising its reputation of strength and stability in its markets.
The ABA Marketing Network formally recognized the nation's best bank advertising and marketing campaigns during the organization's annual conference last week in San Antonio. This is the third consecutive year that BLF has been named as a winner or finalist in the awards competition. «Read the rest of this article»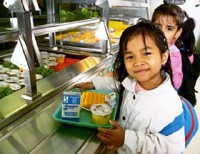 It's no secret that breakfast may be the most important meal of the day—especially for anyone attending school—child or adult.
Here are a few of the consequences of not eating breakfast:
Greater fatigue and sleepiness in the mid-morning hours
Greater propensity towards weight gain because you tend to eat more junk food later and don't get the nutritional requirements from two meals
Reduced alertness and poor concentration resulting in poorer academic performance
Greater hyperactivity and more disruptive classroom behavior
Higher rate of irritability and anxiety
Reduced memory
Increased chance of becoming diabetic, having high cholesterol or high blood pressure
Need I say more? The case for eating breakfast is well-documented by many studies. «Read the rest of this article»


The weekly Clarksville Parks and Recreation Department Recreation Report provides Clarksvillians with a glimpse at the activities and events that are available from the Parks and Recreation Department for them to enjoy together as a family. This weeks highlights include:
The Clarksville Greenway
Heritage Park Bark Park opening soon
Downtown Market
Just for Tots
Shape it up
Theatre in the Park
«Read the rest of this article»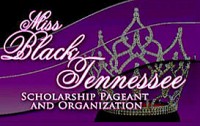 The Miss Black Tennessee Pageant 2009 will take place on October 25th at the Hotel Preston 733 Briley Parkway, Nashville, 37217 starting at 6:00 p.m.
This year's pageant host will be April Woodard the Internationally Acclaimed Broadcast Journalist & Anchor with Inside Edition & BET. She is also a Former Miss National Black USA.
The theme for this year pageant is "Making the Impossible Possible" praises our virtue to overcome obstacles and remain strong with great admiration to our president Barack Obama who demonstrates the importance of perseverance, family unity, higher education, and faith.
Celebrate with the MBTN sponsors in a 'Tribute to the Origin of the Miss Black TN Pageant' with a special presentation honoring Oprah Winfrey the First Crowned Miss Black TN 1972.
The pageant is open to young women between the ages of 18-27 and the contestants will be judge in the following categories. Personal Interview, Health & Fitness, Talent, Evening Gown, and Question & Answer.
It's not too late to become a contestant and this year's there will be no charge for the entry fee. «Read the rest of this article»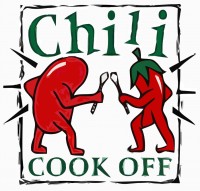 On Saturday neighbors around Bluff Drive near Dunbar Cave Road were hosted again by Ivan & Denise Adames and his extended family, to a Great Chili Cook Off. This is my 3rd year to attend this yearly Fall neighborhood party. After dinner, brave karaoke singers volunteer to entertain.
I think it is a great service to my local community that the Adames family hosts this yearly tradition.  I made some vegetarian chili to enter in the friendly competition. It isn't about the chili, it is about saying more than just hello, and giving a brief wave to people living on our street. «Read the rest of this article»
Tennessee to receive over $13.2 million; Clarksville $215,046

Washington – In the Obama Administration's continued effort to stimulate community development and job growth, U.S. Housing and Urban Development Secretary Shaun Donovan today awarded $620 million to over 500 communities across the country through the American Recovery and Reinvestment Act of 2009 (Recovery Act). To view the list the full list of grantees receiving funding under this program, visit HUD's Recovery Act website. Tennessee will receive over $13 million (see attached list).
The Recovery Act made available a total of $1 billion through the Community Development Block Grant (CDBG) Program. On July 16th, HUD announced the first round of grants under this program to nearly 700 communities, totaling $360 million. With today's announcement, all $1 billion are now in the hands of communities, working to create jobs and revitalize neighborhoods.
"Today, I am proud to announce that HUD has moved quickly to obligate more than $10 billion in Recovery Act funds," said Donovan. "Nearly three quarters of our Recovery Act funds are now available to communities across the country and are being put to work creating jobs, making homes more energy efficient, and strengthening neighborhoods." «Read the rest of this article»
Nashville – When guests venture into the Frist Center's Martin ArtQuest Gallery tomorrow morning, they'll be greeted with a fresh new paint job and new Dale Chihuly graphics in the reading area, a new sink especially designed for children, new technology that includes computers and monitors, an updated Digital Portfolio application and a brand new animation station that invites budding filmmakers to create their own 16-frame animation.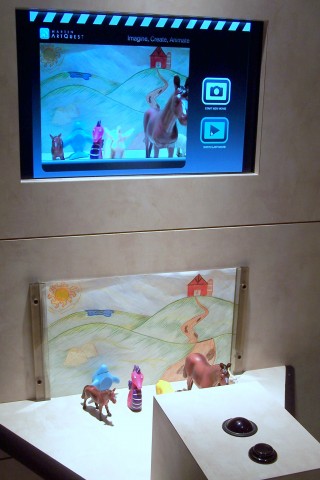 "It was time for us to freshen up our Martin ArtQuest Gallery," said Frist Center Director of Education Anne Henderson. "We opened in 2001, and some of our computers in Martin ArtQuest date from those earliest days. Our original technology has served us extremely well, but as quickly as technology is moving these days, it was necessary for us to update the space."
One of the most exciting elements of the renovation, according to Henderson, is the addition of a new animation station called Imagine/Create/Animate. Using state-of-the-art digital technology, visitors are invited to create 3-4 second animation shorts using provided backgrounds and props or creating their own backgrounds and props in Martin ArtQuest. Each short video is comprised of 16 separate images. «Read the rest of this article»


The MidSouth Real Estate firm known for it's bright red "For Sale" signs has been taking the color associated with its brand in an exciting new direction, raising funds for the troops.
Since Friday July 10, 2009, Crye-Leike, REALTORS agents and employees companywide have worn Red every Friday to show support for the troops. They have been participating in Crye-Leike's RED FRIDAYS campaign – wearing and selling specially made pins for $3 – to help fundraise for wounded service members and military families.
«Read the rest of this article»