New Campaign to Reach Millions through Handset and In-Store Communications, PSAs, Educational Web Site for Parents and Teachers, and Education for 290,000 AT&T Employees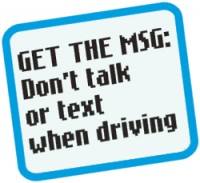 Dallas – Text messaging has experienced a tenfold increase in the past three years*, according to CTIA — The Wireless Association. Unfortunately, this texting boom means that many may be tap-tapping away at perhaps the worst possible time: while driving.
Today, at the Detroit Economic Club, AT&T Chairman and CEO Randall Stephenson will announce AT&T's commitment to address this issue through an initiative to communicate to wireless consumers, especially youth, on the dangers of texting behind the wheel.
"Texting has increasingly become the way to communicate for many people, and the urge to quickly read and respond — even while driving — can be tempting," said Stephenson. "Our goal is to send a simple, yet vital, message to all wireless users: don't text and drive." «Read the rest of this article»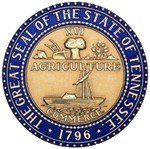 Citing its potential to bring jobs to an economically-struggling area, the State Building Commission Executive Subcommittee gave its approval Tuesday to the West Tennessee "megasite" project.
The subcommittee's vote clears the way for state officials to spend $40 million to purchase about 3,836 acres near Interstate 40 in southwest Haywood County. The site is envisioned as a future home for companies which will provide a new economic engine for West Tennessee.
"As a West Tennessean, I'm proud to support this project," said Treasurer David H. Lillard Jr., one of the subcommittee members. "Like many areas of our state, unemployment is high in Haywood County and other West Tennessee counties. Development on the megasite has the potential to change that area's economic fortunes for the better."
"Megasites in Middle and East Tennessee have successfully lured big businesses to those areas – Volkswagen's plant in Chattanooga and the Hemlock Semiconductor plant in Clarksville," said Secretary of State Tre Hargett, another subcommittee member. "I am pleased that West Tennesseans will now have the same opportunity to reap the economic benefits associated with a TVA certified megasite." «Read the rest of this article»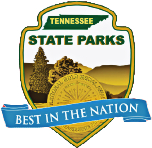 There are a few days left to RSVP for the Botanical Tour of Flat Rock Cedar Glades and Barrens State Natural Area, slated for Saturday, October 3, beginning at 10 a.m. (central).
Reservations are required and the deadline to reserve a spot on the tour is Friday, October 2. For more information or to RSVP, please call (615) 532-1378 or e-mail .
Flat Rock Cedar Glades and Barrens is one of the most ecologically significant natural areas and serves as an important research natural area. Naturalist Todd Crabtree will lead the tour and participants will get to observe numerous species of rare plants, as they hike along the trail. In addition to observing a variety of habitats, participants will see cedar glades, barrens, woods and sinkholes. Grasses and composites will be the focus, but many other plants will be evident – including a mix of fall foliage and flowers.
The 3.5-mile trail is long and not steep, but footwear with good ankle support is recommended. In case of inclement weather, the hike will be canceled. Participants should bring their own lunch and water and are asked to meet at the Flat Rock Cedar Glades and Barrens parking lot on Factory Road. A map of the area can be found at http://www.tn.gov/environment/na/natareas/flatrock/flatrock.pdf. «Read the rest of this article»
Agencies Announce New Coalition Program to Assist Senior Drivers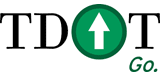 Nashville – Tennessee Department of Transportation Commissioner Gerald Nicely joined representatives from the Governor's Highway Safety Office, Department of Safety, Department of Health, Federal Highway Administration, Federal Motor Carrier Safety Administration, National Highway Traffic Safety Administration, AARP, AAA Auto Club South, and a number of other highway safety partners to sign a new Strategic Highway Safety Plan for Tennessee on Wednesday, September 30. The goal of the new plan is to reduce the number of fatalities in Tennessee by 10% by 2012.
"Working together, we have the ability to make dramatic strides in making Tennessee's roads safer," said TDOT Commissioner Gerald Nicely. "As a major partner in this effort, TDOT is increasing its focus on implementing improvements that can make roadways safer, like cable barrier rail, high visibility pavement markings, and improved directional signs."
«Read the rest of this article»
Do you have a great idea for the 2010 Rivers & Spires Festival poster? The Rivers & Spires Festival is a celebration to showcase Clarksville's heritage – tell our history, honor our heroes, and cultivate the arts in order to promote tourism and have an economic impact on our Downtown Historic Business District and the community. The winning artist will receive a cash prize and festival perks associated with being selected the winning artist. This is a call for all interested artist—so spread the word the deadline is closing quickly—so get out that camera—or those brushes and paint a winning contribution that will represent the 2010 Rivers & Spires Festival.
Entry Deadline: Oct 30, 2009 «Read the rest of this article»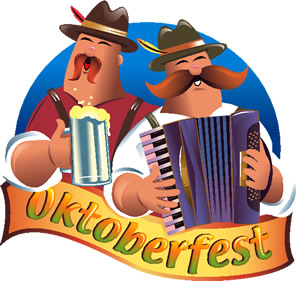 The 29th Annual Oktoberfest brought to you by the Clarksville Edelweiss Club will be held on October 2nd (4:00pm – midnight) & 3rd (2:00pm – midnight) at 790 Economy Drive, off of Hwy 76, by I-24's Exit 11. Load up the car, bring the whole family, and do the chicken dance with a 6′ tall chicken! Enjoy music by Pros't and Die Mitternachters. The Woodchopper Dancers from Toledo, OH will be performing several times each night. There are carnival rides for Kids of All Ages. This is your chance to experience the wonders of Germany right here at home in Tennessee! «Read the rest of this article»

The Miss Tennky Area AFS Volunteer Leadership Team's entire thirty-eight 2009-10 roster attended post-arrival at Mammoth Cave, KY, September 12-13.
The group enjoyed study groups, a cave trip, talent show, great food and outdoor recreation, plus fantastic international conversations. The group represents students from Germany, Latvia, Kazakhstan, Ecuador, Brazil, Costa Rico, France, Italy, Indonesia, Hong Kong, Switzerland, Sweden, Norway, Iceland, Netherlands, Czech Republic, Thailand, Belgium and Japan.
There were four (4) AFS students from Clarksville who attend Rossview High School: Konrad Seifert from Germany hosted by Traci Warren and David Charlesworth, Emelie Moberg from Sweden hosted by Jen and Donald Poelking, Marji Satalova from Latvia hosted by Natalya Mateeva and George Bowes and Thomas Sanna hosted by Tina and Scott Tadsen.
«Read the rest of this article»
In his landmark study of the cultural and civilizational origins of conflict and war, the late social scientist Samuel P. Huntington concluded boldly that "It is human to hate." He viewed this as an ineradicable feature of our basic human nature.
Hatred, as anyone who follows national politics in this country knows, shows no signs of going away soon. Much of it is directed against the president, though senators and representatives (and, less frequently, federal judges) are also targets of hate from time to time.
Earlier this month, President Jimmy Carter stated that "the intensely demonstrated animosity toward President Barack Obama is based on the fact that he is a black man, that he's African American." Not surprisingly, his comments angered many and led to accusations of playing the so-called "race card" to denigrate those (presumably white) Americans who are fiercely opposed to Pres. Obama's policy goals in health care, the economy, and other issue areas. «Read the rest of this article»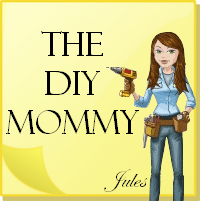 I"m a former HGTV junkie. I used to sit and watch hours of it, and I absorbed more interior decorating, real estate, and DIY than I could possibly use in a lifetime. I would probably still be that way, but my current occupations as mommy, taxi, nurse, teacher, finance manager, counselor, cook, maid, and of course, writer, do not leave much of an opportunity for television.
But if there was one thing I learned from my HGTV education, it's that preparation is key when doing any type of project. I've put this principle into practive with every job I have done and have always had great results. Whether it is painting a bookshelf or completely gutting a bathroom, you have to start out the right way.
I wish someone had told that to the handyman I hired a couple of weeks ago to paint my kitchen buffet. As the  DIY mommy, I prefer to do things myself, but for this particular project I was pressed for time and wanted it done before my husband returned from a business trip. So, I found two local "experienced" handymen who came complete with referrals to tackle the simple task of painting a hutch along with a few other small things around my house. Sounds great, right?
Not really. «Read the rest of this article»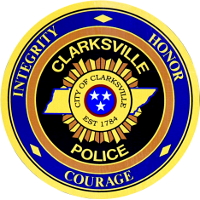 On September 27, 2009, around 7:23 a.m., Officers Jeff Derico and Richard Leese responded to an alarm activation at a Golf Club Lane business.  Upon arrival, they found the business had been broken into.  Lawn and  garden equipment and a computer and components were taken.  They reviewed a security video and saw a male carrying the stolen items from the building and the direction he headed.  Furthermore, they were able to identify the suspect as, ANTOINE CARDET SMITH.  Officers looked in the area in the direction where they saw Smith walking in the video; they found a computer sitting behind another business.  The officers briefly left the equipment to retrieve a camera to take photos of the stolen property.  When Officer Leese returned, he found SMITH trying to stuff the computer in a duffle bag.
«Read the rest of this article»