Ice Storm Warning In Effect ... [Click here for more information]

Right now at Retro's Arcade in Clarksville TN, David Scherer is playing to win – a world record that is. David – a 19yr old sophomore at Austin Peay University is trying to break the world record for longest play of the game Grand Theft Auto. The record is currently 40 hrs and 21 min held by Chirantan Patnaik of Mumbai, India . David strives to break this record at 4:22 am Tuesday Jan 5th 2010. However, he does not plan on stopping there, David says, "my goal is 80 hours."

David is no Play Station junkie, on the contrary he is an honor student, volunteer, and currently the assistant head coach of the Swimming Eagles swim team. So why is he choosing to forgo sleep for days and only take 10 minute breaks every 10 hours? "This is not about me; I want everyone to know why I am here. It is all about the kids." David's quests for the world record in an effort to raise awareness and funds for the Swimming Eagles.

The Swimming Eagles are a local swim team in the Kentucky LSC swim league. Scherer, a swimmer himself of 12 years, became involved with the team after seeing the practice while lifeguarding at APSU. "I volunteered for two weeks and was then asked to be the assistance coach" Scherer said. What started off with just a few kids has grown to about 20- 25 swimmers. "We want to get the word out about our team and our need for practice facilities." Anyone from age 6- 18 can participate in the team which travels and competes in different meets all over Kentucky.

So how did this idea come about? After running across the world record on Yahoo, Scherer thought, "I can beat that." So he contacted The Guinness Book of World records, received the rules and requirements, and set out to find a place that would let him try and break it. "I approached different places, but when I talked to Retro's they were really supportive of the idea" Scherer said.

Roger Fisher owner of Retro's arcade (138 University Ave), said Scherer approached him and told him of his desire help out his swimmers by breaking the record. He brought in the packet from Genius and asked them to get involved. Now on any given day Retro's has kids, teens and adults who stay and play for hours, but today is special. "There is a young man sitting back there giving everything he's got" said Fisher.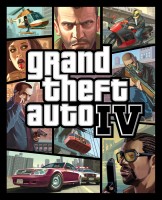 Both Fisher and Scherer were apprehensive about the game he had to play- Grand Theft Auto. "I was concerned about the game, since we don't even allow it to be played in here" Fisher stated. However in order to beat the current record the same game had to be played. In order to maintain their family friendly environment, Retro's set up a special place for Scherer to play. Scherer is seated , playing the game in a corner with the game facing only him. The section is roped off and only 17yr olds or kids with a signed consent form are allowed to view the actual game. "I did not like the game choice and I don't even encourage marathon gaming, but this isn't about the game it's about the kids." Scherer stated.
So how is he doing it? Drinking energy drinks or taking something to stay awake? No- he is doing it all natural with just the occasional snack like sweet apples to keep him going . He is also using what he learned swimming and what he teaches his swimmers, "Swimming is great for physical endurance and teaches you mental toughness," said Scherer. He will need both in order to fight fatigue and successfully break the record.
Scherer hopes to raise enough money to start a fund to ensure that the Swimmers can practice in a good facility. The Swimming Eagles currently practice at Ft Campbell pool, but that facility will be under construction this April. David's goal is to raise 10 to 20 thousand dollars for the Swimming Eagles.
You can track David's progress and even chat with him live by going to http://www.ustream.tv/dman24676 and clicking " LIVE NOW Go to Show Page Button". You can also stop in at Retro's to see David play and to make a donation. Other ways to donate include a PayPal account at swimmingeaglesteam@gmail.com. All Money goes directly to the Swimming Eagles. There are links on retrosclassicarcade.com for the story as well as the PayPal setup, or call retro's at 931-802-8622.
Free TV Show from Ustream
About David Scherer

David is originally from Mobile, Alabama.  He has lived in Alaska, Oregon, West Virginia, Florida and Ohio in his life. He swam competitively for 12 years, was ranked #13 nationally at the age of 12 in the 100 Yard Butterfly. He still holds numerous records in Oregon and West Virginia. A sophomore at Austin Peay State University, David is a double major in Philosophy and Political Science and is planning on attending Law School upon graduation. He has been with us since July 2009, and is looking forward to the bright future of the Swimming Eagles.
Since my days of swimming competitively I have always believed in giving 110% in everything that I do. I am completely dedicated to taking the Swimming Eagles places they have never dreamed. One thing that I try to instill in all of the swimmers is a "Never Give Up" attitude. If I can teach my kids one thing, it is that ANYTHING is possible. As long as you put in the work and dedicate yourself, you will be successful at everything you do. I love coaching, and cannot wait to see how far the kids can go!
Sections
News
Topics
APSU, Austin Peay State University, David Scherer, Grand Theft Auto, Guinness Book of World Records, Kentucky LSC Swim League, Retro's Arcade, Roger Fisher, Swimming Eagles