In the past week, Police have been investigating multiple robberies in which "Ladies of the Night" have been approached by an unknown male and agreed to exchange sex for money. After the sex act was complete, the man would assault the woman and take all of the money in the woman's possession. Initially,
Police only had a vehicle and suspect description to work from. Officer Jason Hankins was on patrol and saw a vehicle matching the "be on the lookout" description. The vehicle was stopped for a traffic violation. During a search of the vehicle, marijuana was found inside. Since the suspect met the description given to officers by the victim, Detective Ulrey, who was assigned to investigate the robberies was called to the scene.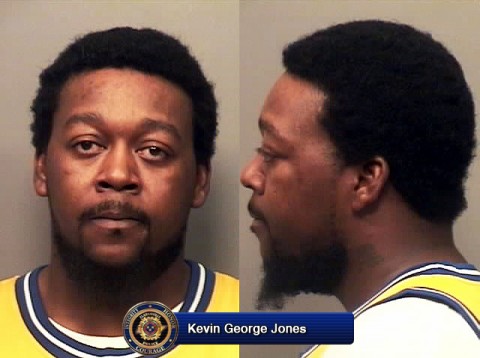 So far, Detective Ulrey has linked Kevin George Jones  to one of the "Lady of the Night" robberies. The robbery occurred on September 14th, 2010 around 3:00am.  The victim had agreed to exchange sex for money.  During the commission of the sex act, the victim said the suspect got angry with her and began beating her several times in the face then forcibly took the money from her. He not only took the money he had paid her, but also took about $16.00 which was originally in her pocket. During Detective Ulrey's interview, he determined Jones picked up the victim, gave her money for sex and then assaulted her and took his money back.
Kevin Jones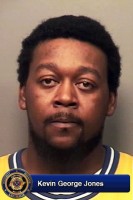 Kevin George Jones (B/M)
DOB: 1-17-80
Given Address: 3320 Greenspoint Drive, Clarksville, TN
Charged with: Robbery and Simple Possession.
Bond: $251,000.
The investigation is ongoing and additional charges are expected in at least two other similar cases involving Jones. Detective Mike Ulrey is the lead investigator, 931-648-0656, ext 2314.
Sections
News
Topics
Bond, Clarksville Police Department, CPD, Jason Hankins, Kevin George Jones, Ladies of the Night, Marijauana, Mike Ulrey, robbery, Simple Possession